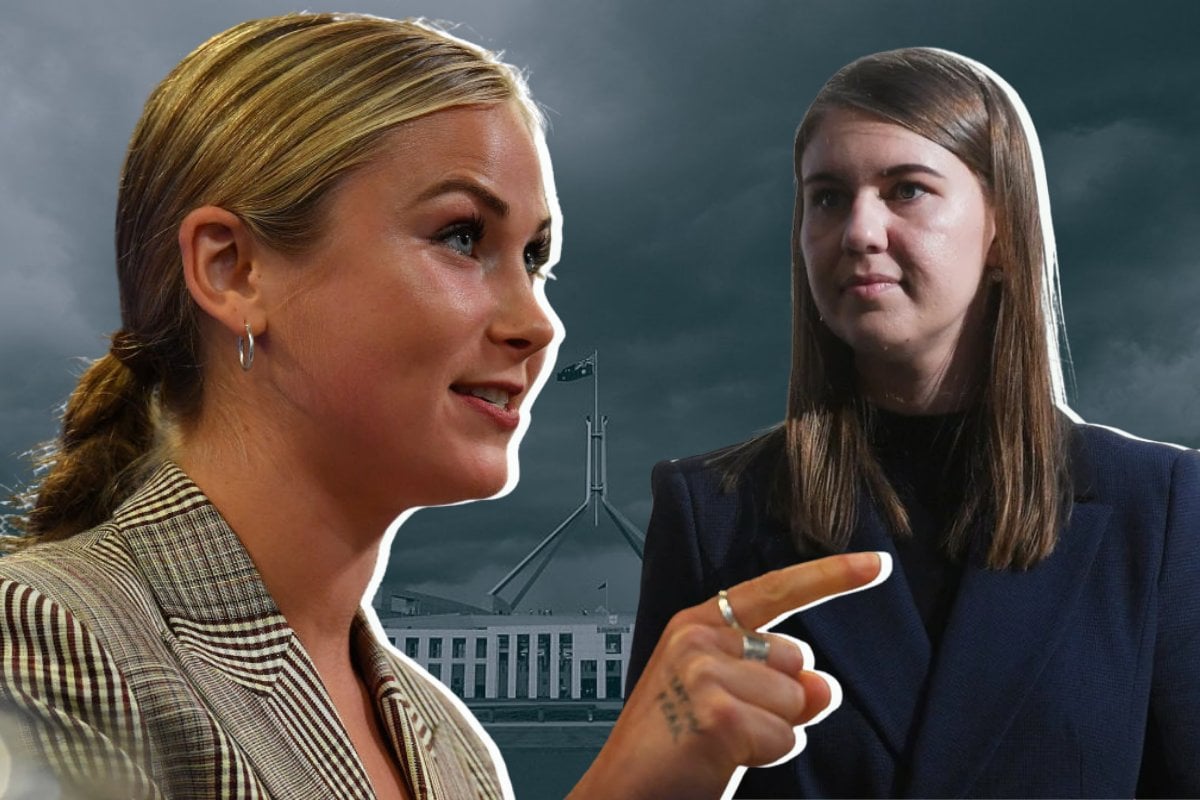 We were all together that day back in March. Thousands of Australian women in marches for justice because enough is enough. 
I was there with ACTU President Michele O'Neil in Canberra and I too had had enough. 
On that day back in March, I remember thinking, these women, this rally could be the start of driving needed change. 
Woman after woman shared their stories, at rallies, online, and in the media. Young women were bold and brave. 
The entire country was struck by Grace Tame's clarity and strength, unafraid to talk about the abuse she suffered. She rejected shame, spoke directly to us all. 
Brittany Higgins showed the same clarity and strength, even as she was accusing the most powerful people in the country of cover-ups and deceit.
These women shared stories of harassment, abuse, assaults. These stories were familiar to feminists but here was something different.
These women had shed shame. They spoke with a courage that came without the crippling self-doubt which debilitates and often overwhelms survivors; that freezes, immobilises and distorts. 
Watch: If men lived like women for the day. Post continues below.
I was with two young women from the Student Representative Council at the local uni while they waited to speak. They were nervous. They'd never spoken to a big crowd before. But they got up behind the microphone and they were strong. They were articulate. And they revealed they were survivors in front of thousands and thousands of people.
There is a new liberation in the minds and hearts of survivors - and this is one in three women. They speak with a strength that is different. Unapologetic. Angry. Demanding.
We must not be distracted by symbolic change. It is utterly pointless to have a women's cabinet when the Prime Minister himself doesn't think these issues are important. It's fine to have targets for women on boards but that's not the main game. 
If our efforts are to be effective, the change we seek must be significant and real for the majority and not able to be undone.