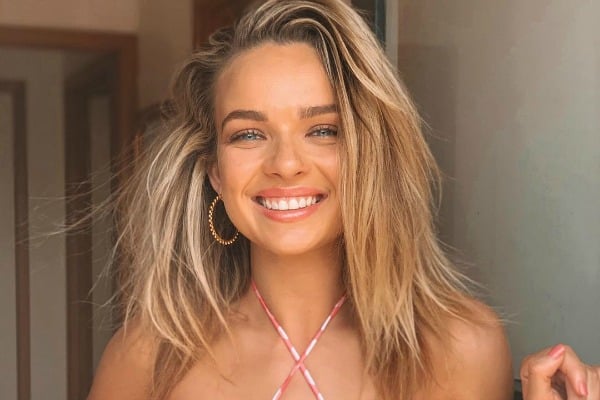 1. "You're worthy no matter how you look." The Bachelor's Abbie Chatfield has candidly opened up about body image.
In the two months since The Bachelor finale aired, runner-up Abbie Chatfield has been the subject of constant body shaming.
From trolls attacking photos of Abbie wearing a bikini at the beach to straight-up slut-shaming, the last few months haven't exactly been easy for the 24-year-old property analyst from Queensland.
But despite the trolling, the former The Bachelor contestant is taking it in her stride.
Posting to her 115,000 Instagram followers on Tuesday afternoon, Abbie opened up about her struggle with body image – and how she's making changes to implement body positivity in her daily life.
"I get so many questions asking how I am so confident and proud of my body, but I struggle as often as a lot of you do I'm sure," Abbie wrote.
"I've never admitted it, but I suck in my stomach ALL. THE. TIME. Even when I'm at home alone, it's not healthy and I still need to work on loving my authentic self," she continued.
"I had a big moment last night of self loathing and looking in the mirror thinking I was disgusting for gaining a little bit of weight, which I know is completely illogical, but my mind went there anyway.
"After being conditioned my whole life to believe that skinny equals beautiful, gaining weight equals ugly, my mind can't kick those habits.