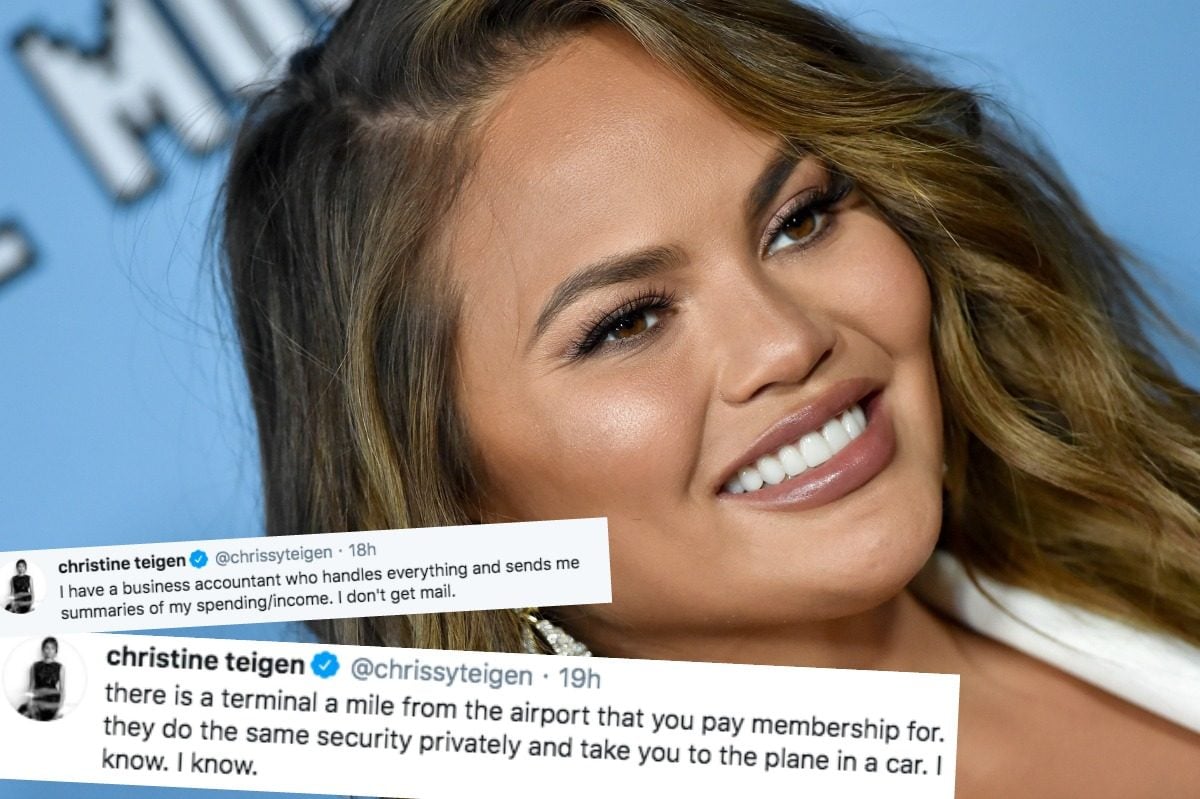 Ever since Instagram invented that little "ask me anything" box we've been getting to know influencers, media personalities and reality TV alumni in a whole new way.
But when it comes to the tier above – the one reserved for the private plane owners, multiple mansion owning, mega MEGA stars – we rarely get to hear much about the actual practicalities of their lives.
But model and TV personality Chrissy Teigen has done just that. She's dishing all over the Twittersphere about what it's like to be a full blown A-list celebrity – and it's so bloody interesting.
Speaking of celebs, here's what Tim Minchin would tell his five-year-old self. Post continues after video. 
Chrissy started her late night Q&A with a bit of a peek at her junk drawer which… looks like a junk drawer.
"It's celebrity question asking time! Ask me, your favourite A list celebrity anything you would like to know about being a super huge A list celebrity," she tweeted out to her 12 million followers.
it's celebrity question asking time! Ask me, your favorite A list celebrity anything you would like to know about being a super huge A list celebrity https://t.co/R5Sshc2O7H pic.twitter.com/ppEfNnqHB2

— christine teigen (@chrissyteigen) December 9, 2019