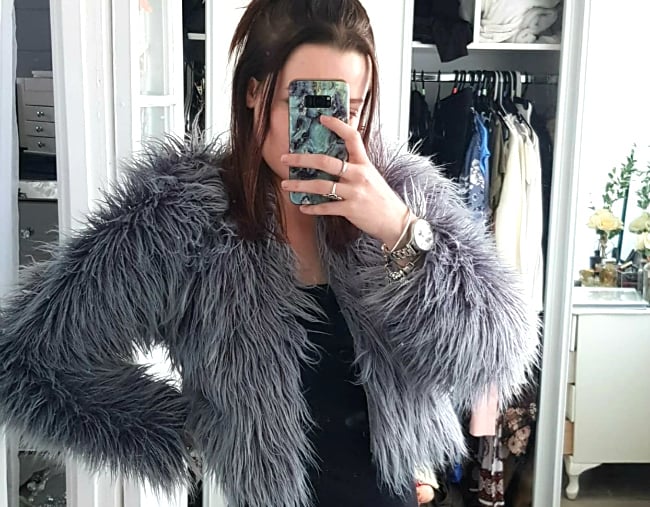 Coming into winter, we're all spending more time than we'd like to admit looking at beautiful jackets online, aren't we?
Long line blazers. Trench coats. Cheap ones and exxy ones. Shaggy teddy bear bomber jackets and cuddly ones in bold colours and prints.
But no matter what's in fashion, the one style you're guaranteed to see on Instagram every time mid-May rolls around is the faux fur jacket.
After endlessly scrolling through online stores (and shopping in real life), NSW mum Shaniah Pontefract didn't think she'd be able to find a luxe looking faux fur jacket she could afford.
"With a young family, and trying to save for a house, I don't exactly have hundreds of dollars to throw around on clothes," the mum-of-one told Mamamia.
Then one day, she was wandering through the aisles of her local Kmart when she spotted a faux fur rug that looked exactly like the style of jacket she was after.
Instead of paying over $100 on a faux fur jacket, she decided to make her own at home. In the process, she may have just stumbled across the most glorious Kmart hack ever.
You've probably seen the rugs Shaniah used to make her jacket. It's called The Gigi Rug and it's $19.