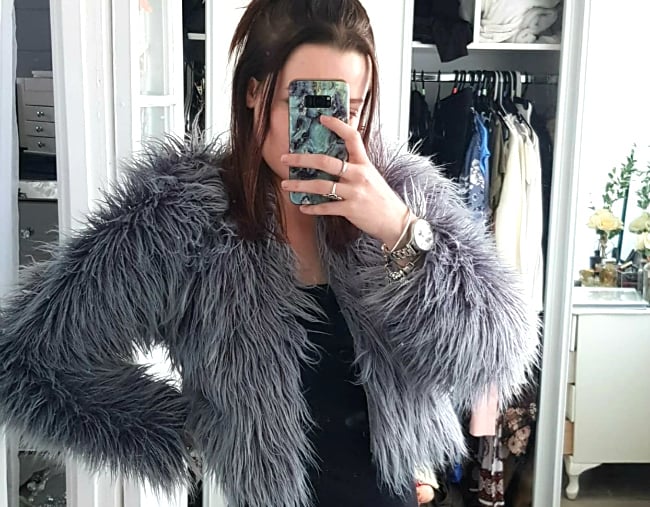 Coming into winter, we're all spending more time than we'd like to admit looking at beautiful jackets online, aren't we?
Long line blazers. Trench coats. Cheap ones and exxy ones. Shaggy teddy bear bomber jackets and cuddly ones in bold colours and prints.
But no matter what's in fashion, the one style you're guaranteed to see on Instagram every time mid-May rolls around is the faux fur jacket.
After endlessly scrolling through online stores (and shopping in real life), NSW mum Shaniah Pontefract didn't think she'd be able to find a luxe looking faux fur jacket she could afford.
"With a young family, and trying to save for a house, I don't exactly have hundreds of dollars to throw around on clothes," the mum-of-one told Mamamia.
Then one day, she was wandering through the aisles of her local Kmart when she spotted a faux fur rug that looked exactly like the style of jacket she was after.
Instead of paying over $100 on a faux fur jacket, she decided to make her own at home. In the process, she may have just stumbled across the most glorious Kmart hack ever.
You've probably seen the rugs Shaniah used to make her jacket. It's called The Gigi Rug and it's $19.
It also comes in six on-trend colours – grey, white, terrarosa (rose gold pink), baby pink, claret (red wine) and black.
Shaniah said she didn't use patterns or a sewing machine to recreate the style of jacket she'd been looking for, rather she used a jacket from her wardrobe as a rough size guide.
"I based the shape of the jumper I already had at home, that way I knew it would fit me just right. So I traced a rough shape of each of the pieces onto the back of two rugs," she said.
Next, it was just a matter of adjusting the outlines so everything looked even, cutting the shapes out and sewing them together using a needle and thread. Shaniah said she's definitely not an expert at sewing, but the fuzzy fabric of the fur disguised any rough patches.
The end result – a legitimately luxe looking cropped faux fur jacket for under $50 (depending on how much material you need).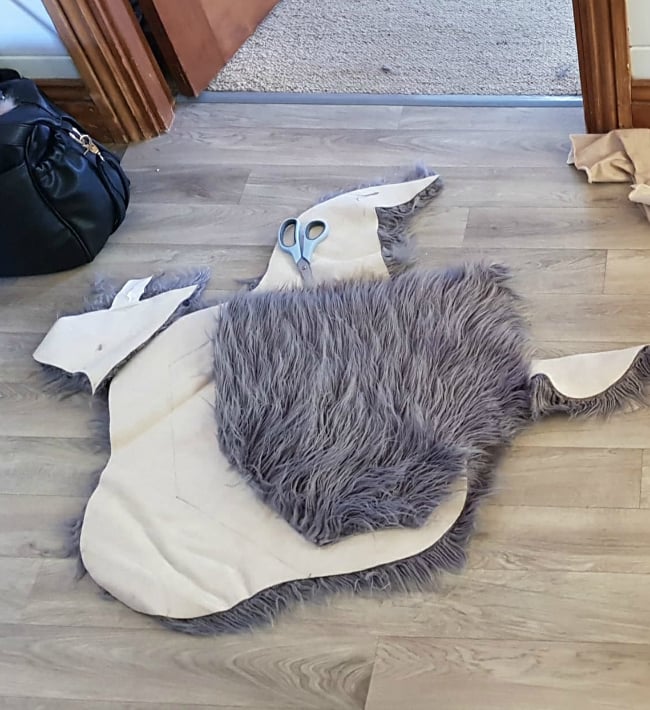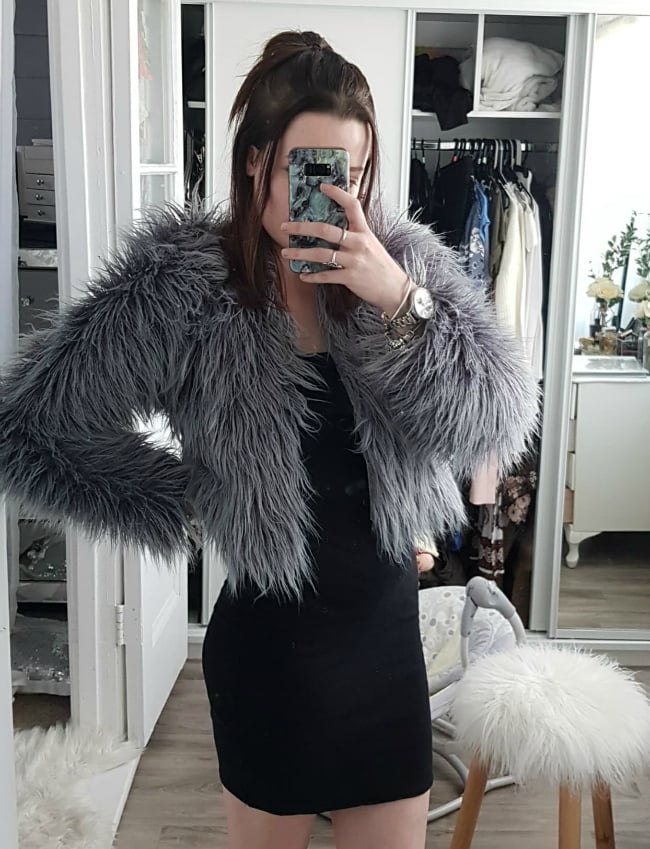 The Kmart Hacks & Decor Facebook group thought so too. Since sharing her finished jacket, her post has been liked almost 4,000 times.
If you've got a day to spare and confidence in your sewing skills, this Kmart hack is an, erm, adventurous way to try out the winter faux fur jacket trend and save some $$$.
Which is great and all, except for the bit where you still have to make it yourself.
Yeah.
Would you give this Kmart hack a try? Have you ever tried making your own clothes before?