I'm obsessed with eyelashes.
When I die, my obituary will read, "She dedicated her life to finding a cure for stumpy, straight eyelashes. She is survived by the hundreds of mascaras and eyelash curlers she sampled, in her quest for long, curly lashes."
Today, I'm particularly smug, because I have curvy, lifted hi-I'm-wide-awake lashes – all thanks to my secret weapon, the Kmart Heated Eyelash Curler ($5).
Yes, that's right, my dream lashes cost about the same as hot chips at my local pub.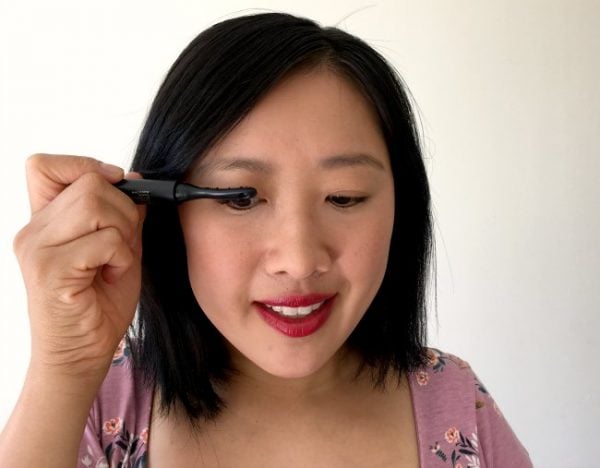 Resembling a high-end heated eyelash curler, this baby is the same size and shape as a pen.
The scooped plastic 'brush' contains tiny heating elements, powered by a single AAA battery. Niche beauty brands like Japonesque, Blinc (famous for their tubing mascaras) and local Aussies, ModelCo, sell similar heated lash curlers, although at much higher prices than that of my Kmart bargain.
Unlike a traditional eyelash curler, which works by clamping and pressing the lashes into a curve, a heated eyelash curler is gentler and more user-friendly. And, can I just say, less freaky-looking? When I use my traditional eyelash curler my four-year-old daughter asks me why I'm putting scissors on my eyes.
The Mamamia Out Loud team have another beauty recommendation for you. Jessie Stephens has found an eyebrow kit that changed her life for the better. Post continues after audio.

To use the Kmart Heated Eyelash Curler, hold the 'brush' at the base of your eyelashes for a few seconds to coax the lashes upwards, and then glide it upwards to the tips of your lashes, to create a smooth curl.
The obvious question is: will it burn your eyeballs off? No, the heated elements aren't blazing hot, and if you are sensible and keep the heated curler on your eyelashes and not pressed into your skin, you'll be fine.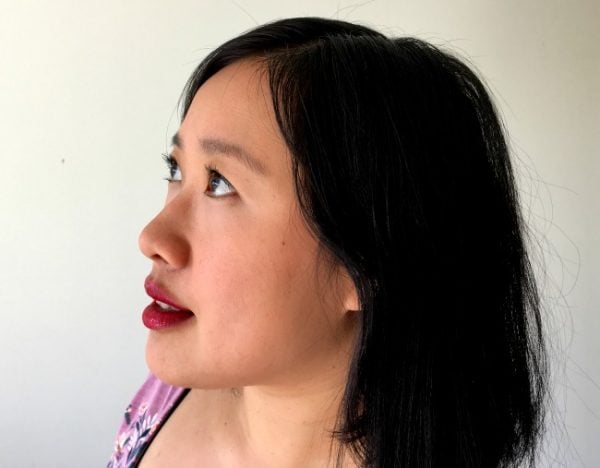 For me and my stubbornly straight eyelashes, the best thing about my new beauty toy is that it keeps my lashes curled for several hours – usually, everything flops and straightens out after an hour.
This heated curler is also fantastic if your lashes need a pick-me-up later in the day, as it glides easily over mascaraed eyelashes and won't pull them out.
If you're truly dedicated to the arts of lash transformation, consider switching to a waterproof mascara formula, as they hold a curl better. My current favourite is Maybelline Lash Sensational Waterproof Mascara ($21.95).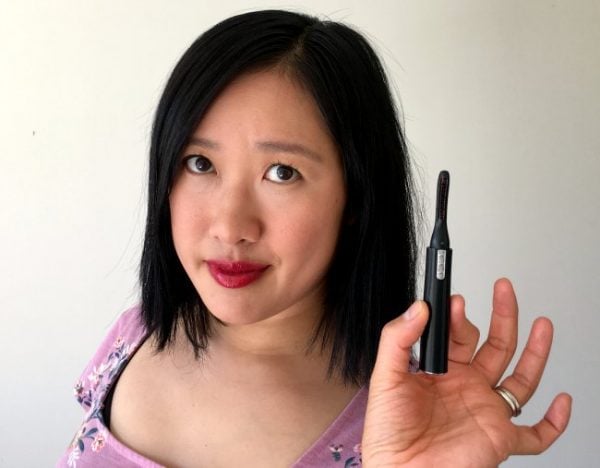 See, I told you I'm obsessed.
What are your tips for curling your eyelashes?
Carla Gee is a writer and illustrator based in the Australian Capital Territory.
Want to win a $100 gift voucher for telling us what you think? Take our short survey now for your chance to win 1 of 3 $100 gift vouchers.