I'm obsessed with eyelashes.
When I die, my obituary will read, "She dedicated her life to finding a cure for stumpy, straight eyelashes. She is survived by the hundreds of mascaras and eyelash curlers she sampled, in her quest for long, curly lashes."
Today, I'm particularly smug, because I have curvy, lifted hi-I'm-wide-awake lashes – all thanks to my secret weapon, the Kmart Heated Eyelash Curler ($5).
Yes, that's right, my dream lashes cost about the same as hot chips at my local pub.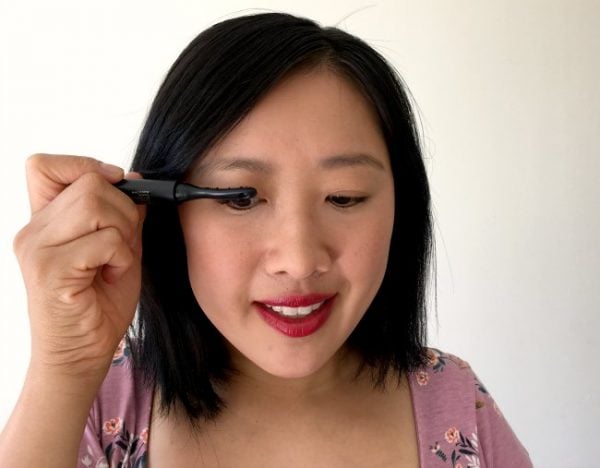 Resembling a high-end heated eyelash curler, this baby is the same size and shape as a pen.
The scooped plastic 'brush' contains tiny heating elements, powered by a single AAA battery. Niche beauty brands like Japonesque, Blinc (famous for their tubing mascaras) and local Aussies, ModelCo, sell similar heated lash curlers, although at much higher prices than that of my Kmart bargain.
Unlike a traditional eyelash curler, which works by clamping and pressing the lashes into a curve, a heated eyelash curler is gentler and more user-friendly. And, can I just say, less freaky-looking? When I use my traditional eyelash curler my four-year-old daughter asks me why I'm putting scissors on my eyes.
The Mamamia Out Loud team have another beauty recommendation for you. Jessie Stephens has found an eyebrow kit that changed her life for the better. Post continues after audio.