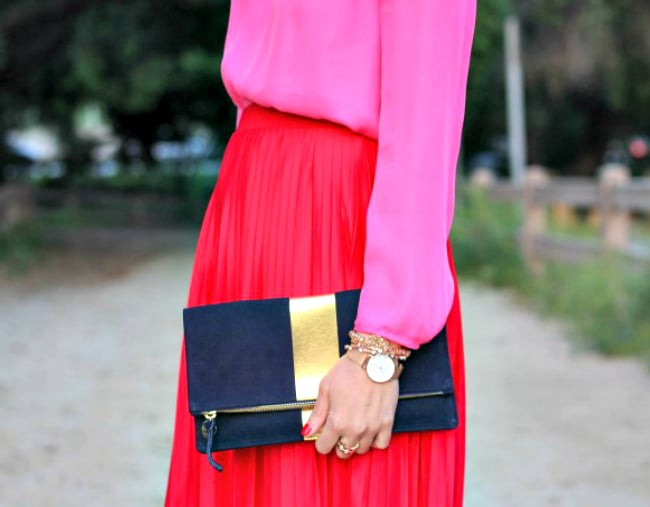 Whoever once upon a time said thou shalt not wear thy pink and red clothes together-eth was a jerk. Sorry.
Thanks to this person, whoever they may be, some people starting saying wearing a gorgeous red top with a gorgeous pink skirt was a sin. The real sin was banning these colours from being friends in the first place.
In our humble opinion, this old school fashion rule was always meant to be broken.
Even Princess Diana did it back in the day. Legend.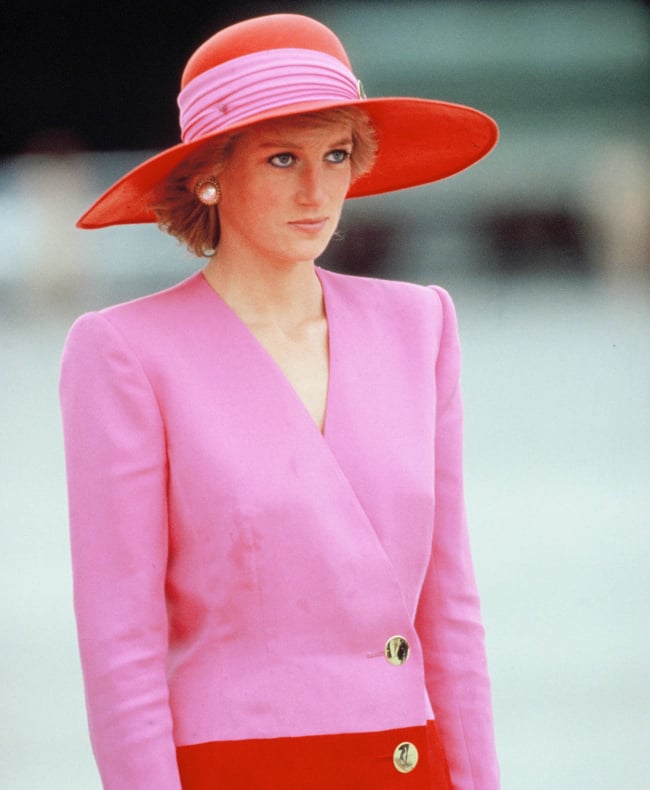 Mainly because it's fun and lovely and chic as shit.
From fire engine reds and fuchsia to dusty pinks and the sweet, sweet colour of red wine, please start pairing all of these colours immediately.
Not sure how? That's OK. Here's exactly how to
We'll take it nice and easy, with options to suit every comfort level. Come along, friend. It's gonna be great.
Adding just a touch of pink and red with makeup and accessories.
If you want to take things slow, start by dipping a single toe (nail) in the red and pink water. Literally, paint your toenails red and your fingernails pink.
The next level up is to wear a pink lip with a red dress, or a red lip with a pink dress.
Then, if you're cool with it, comes chucking on a pair of red sunnies or adding a pink bag.
Here are some of our favourite products to get your started: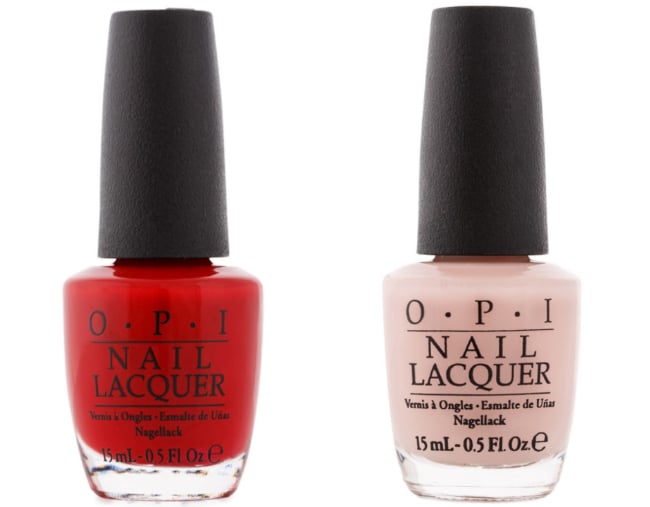 OPI Nail Lacquer - Big Apple Red ($9.99) and Bubble Bath ($9.99). Image: Mamamia Shopping.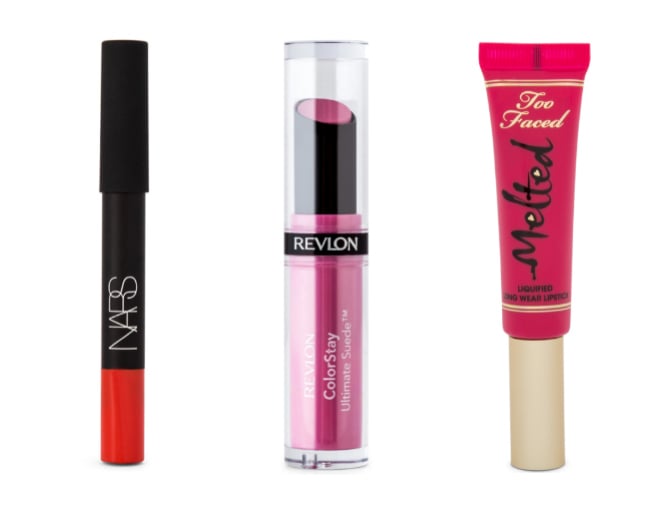 NARS Velvet Matte Lip Pencil ($28.99), Revlon ColorStay Ultimate Suede Lipstick ($12.99) and Too Faced Melted Liquified Long Wear Lipstick ($19.99). Image: Mamamia Shopping.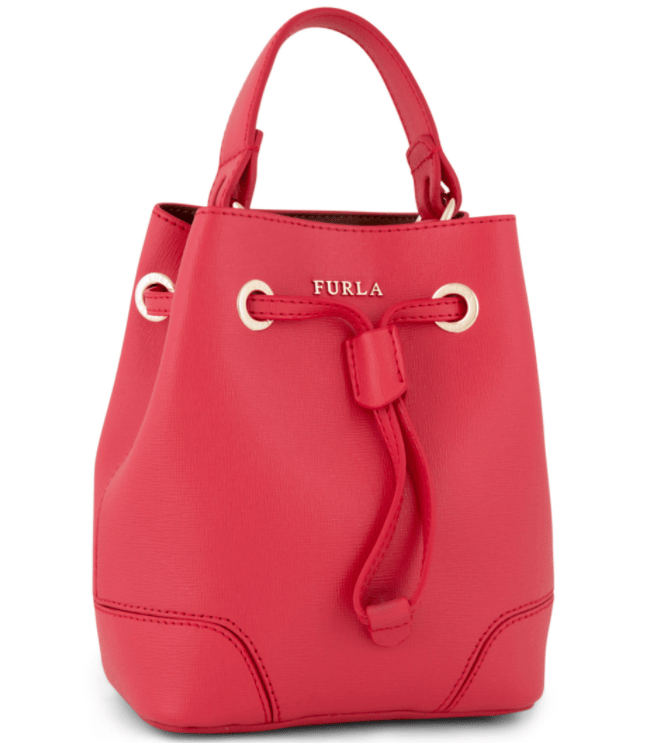 Furla Stacy Mini Bucket Bag ($199). Image: Mamamia Shopping.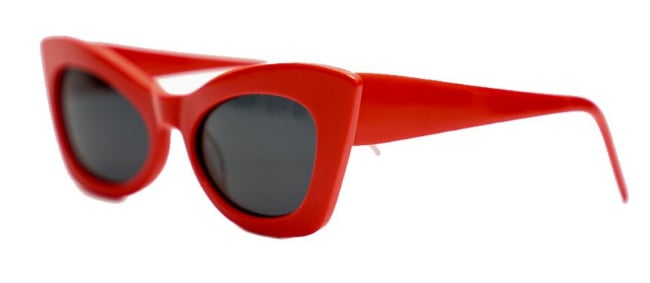 Soda Shades Florence Sunglasses ($89). Image: Soda Shades.
Choosing a red AND pink item.
Buying something that was designed by someone presumably very good at fashion etc. is the easiest way to nail the colour combo.
We want all of these items immediately: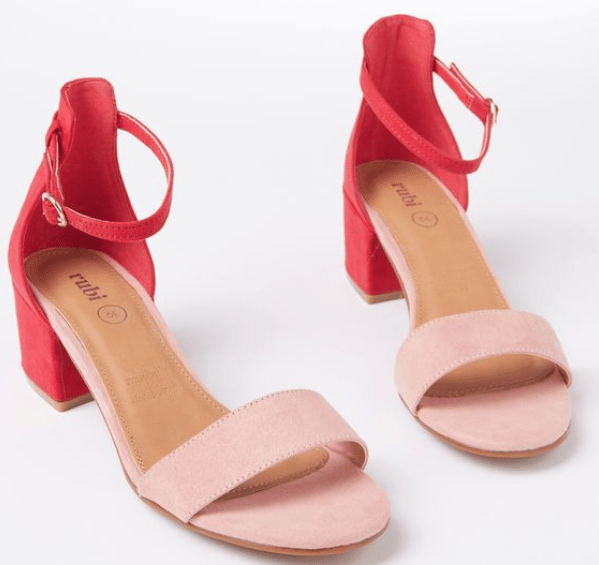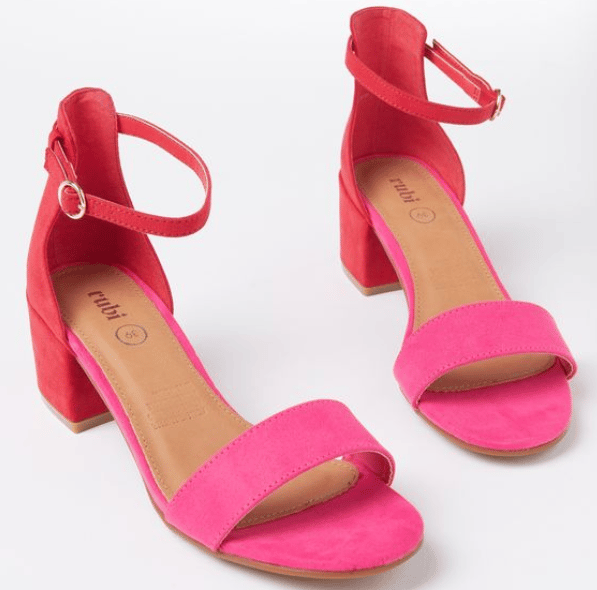 Rubi Ivy Low Block Heel in red/rose dawn and red/super pink ($39.95). Images: Cotton On.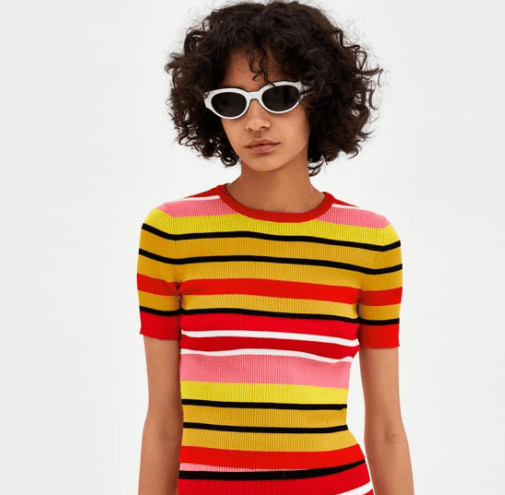 Zara Multicoloured Stripped Sweater ($29.99). Image: Zara.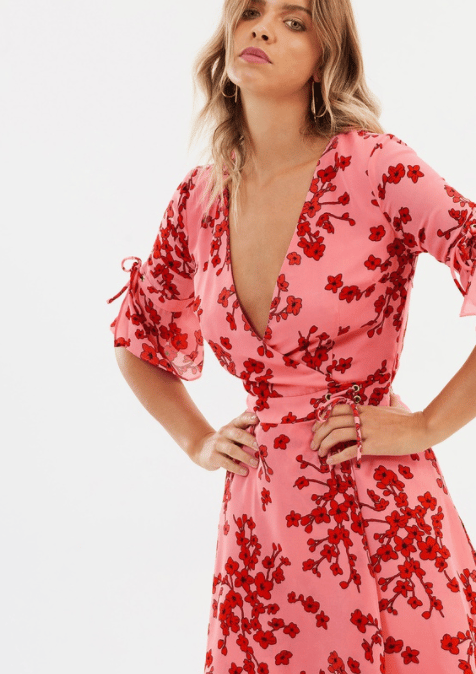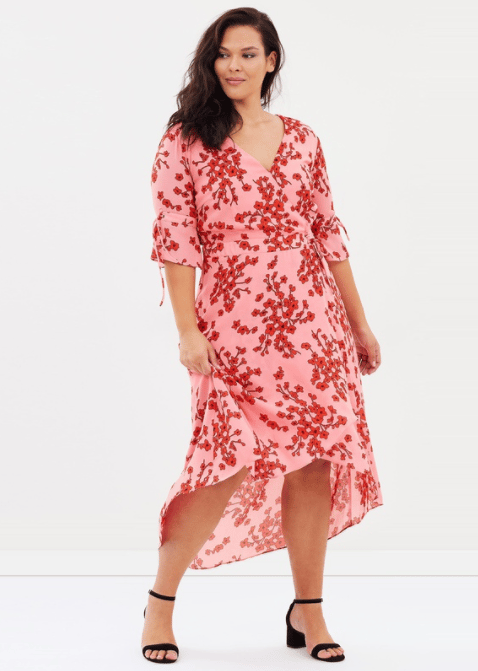 Atmos&Here and Atmos&Here Curvy Pippa Dress ($109.95). Images: THE ICONIC.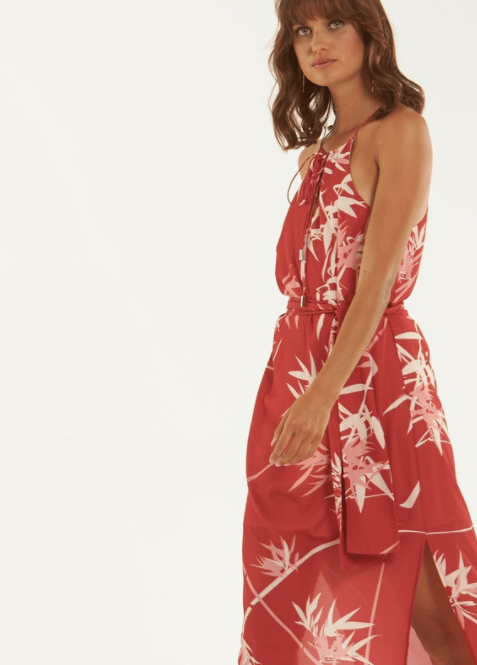 Amelius Firelight Dress ($113.95). Image: THE ICONIC.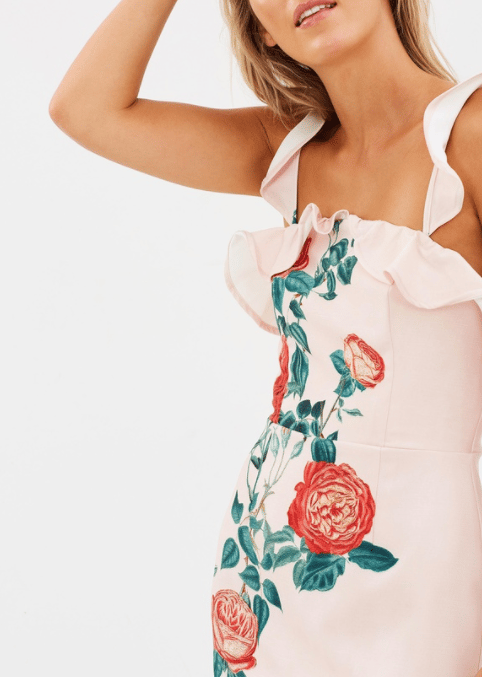 Pasduchas Ramone Strap Midi Dress ($319). Image: THE ICONIC.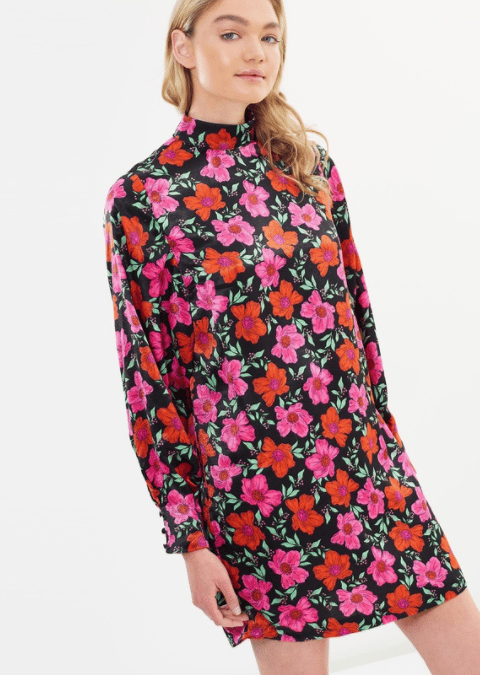 MNG Aria Dress ($79.95). Image: THE ICONIC.
Mixing and matching bold red and pink items.
What follows is a series of lovely red and pink items to mix and match for the rest of eternity.
Have a play with what colour tones you like together - generally speaking brights go with brights and pastels with muted shades. That said, baby pink and bright red go well together too.
Take a look at these: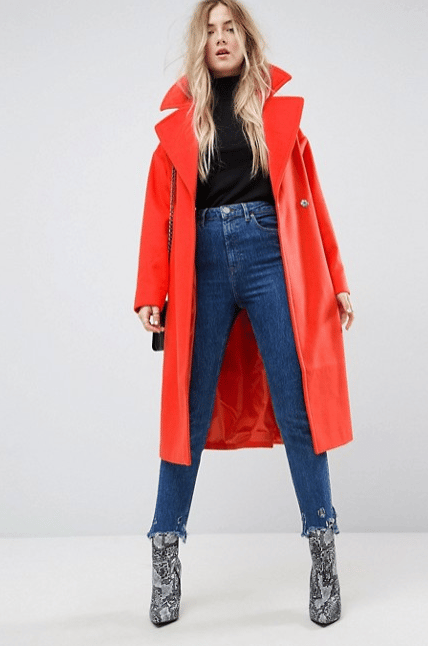 ASOS Oversized Coat with Pocket Detail ($168.00). Image: ASOS.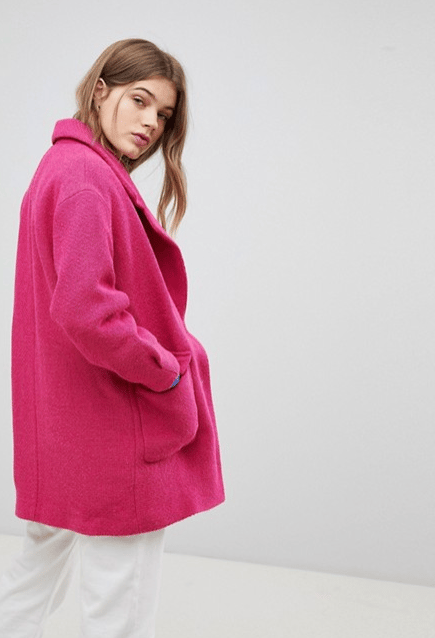 Esprit Tailored Coat ($196.00). Image: ASOS.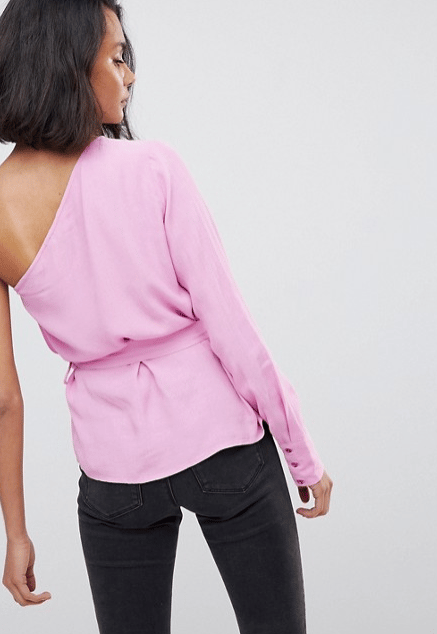 Vero Moda One Shoulder Top With Tie Waist ($64.00). Image: ASOS.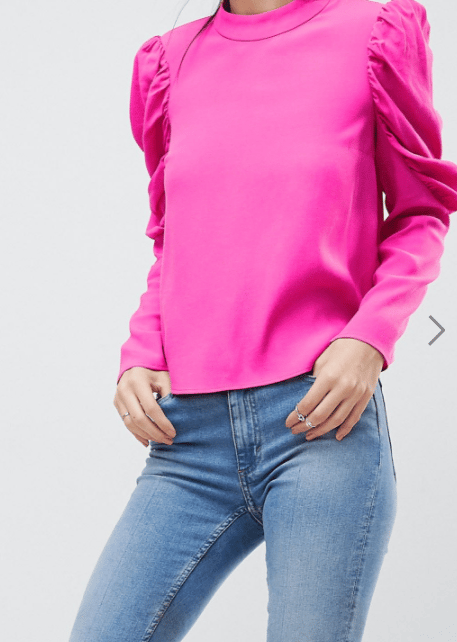 ASOS Boxy Top with Exaggerated Sleeve ($60.00). Image: ASOS.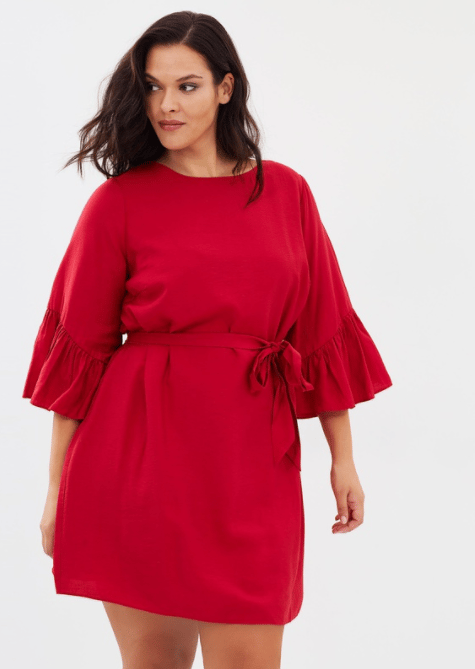 Atmos&Here Curvy Dominica Shift Dress ($69.95). Image: THE ICONIC.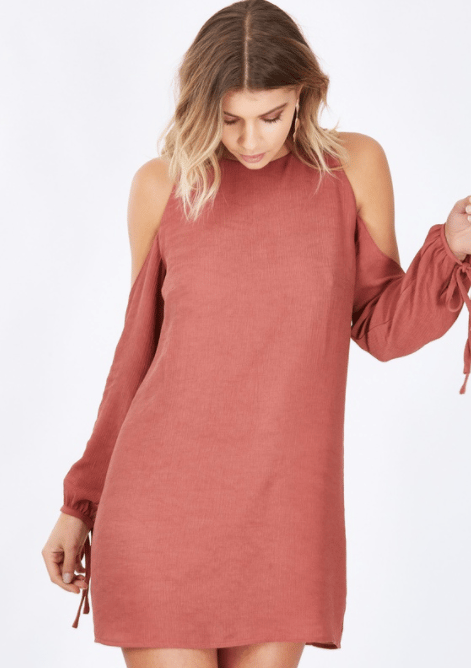 Calli Jacinda Cold-shoulder Shift Dress ($99.95). Image: THE ICONIC.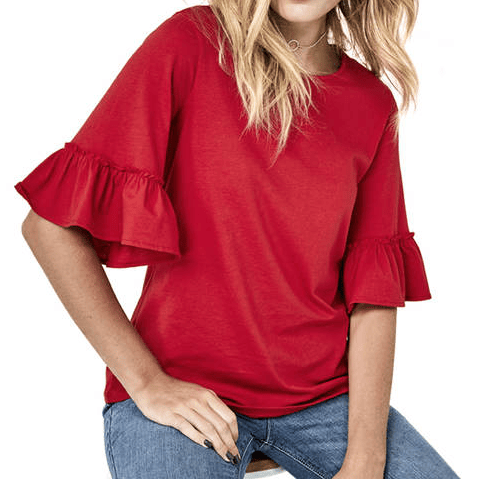 Kmart Short Trumpet Sleeve Top ($9). Image: Kmart.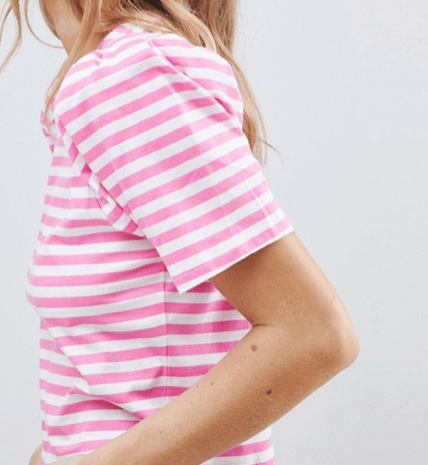 ASOS T-Shirt with Puff Sleeve in Bright Stripe ($24). Image: ASOS.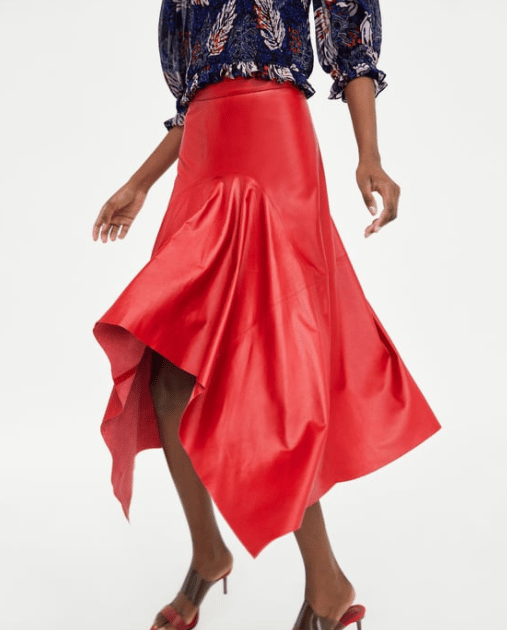 ZARA Asymmetric Leather Skirt ($239). Image: ZARA.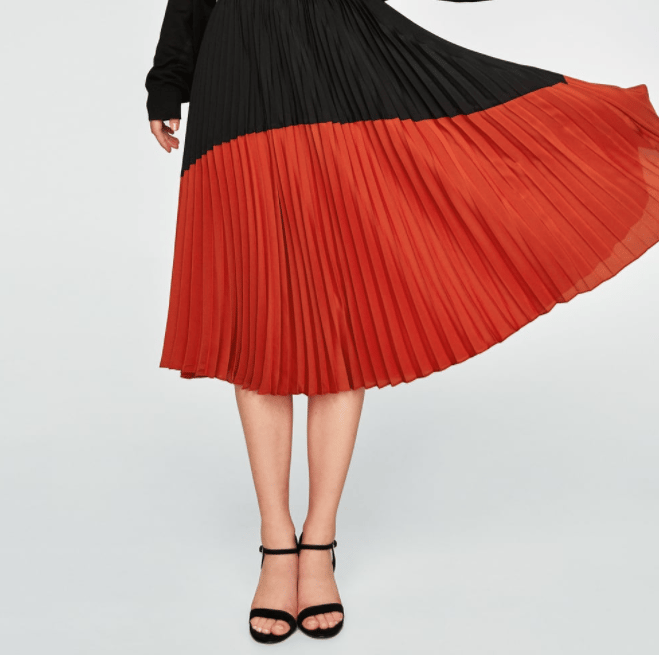 ZARA Two-Toned Pleated Skirt ($69.95). Image: ZARA.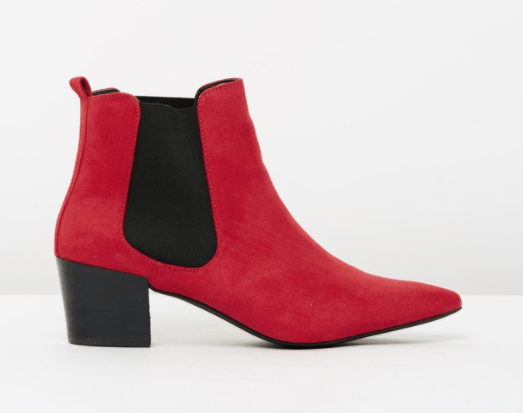 Spurr Gabriella Ankle Boots ($59.95). Image: THE ICONIC.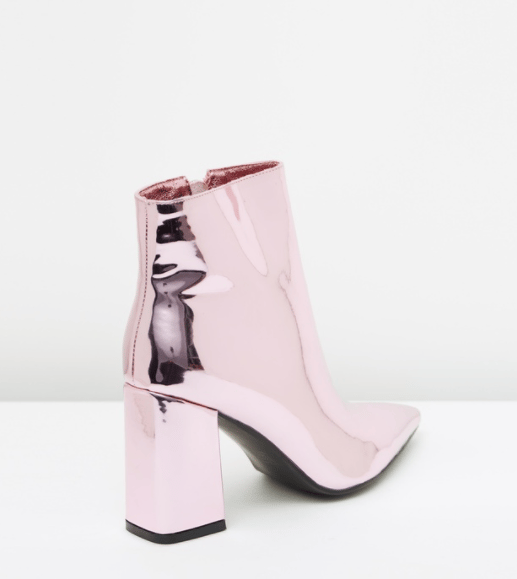 Therapy Alloy Boots ($89.95). Image: THE ICONIC.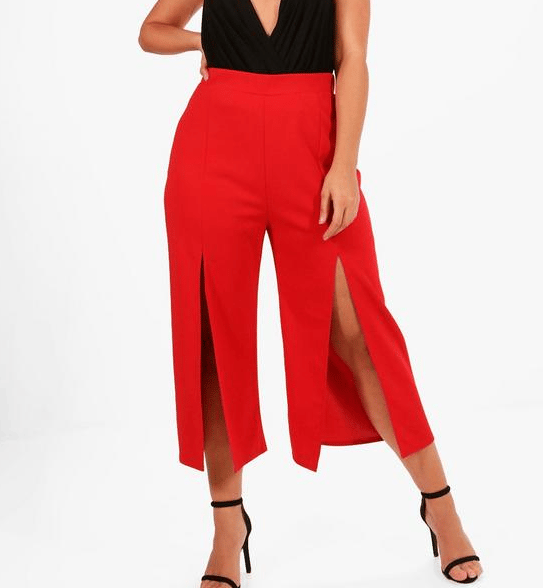 Plus Kelly Split Front Culotte ($18). Image: Boohoo.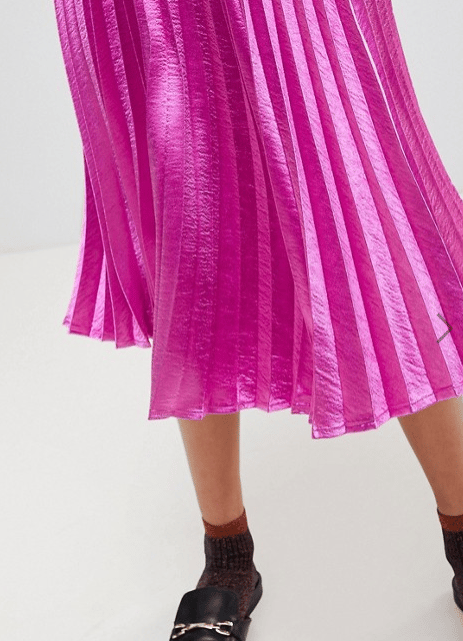 Vero Moda Pleated Midi Skirt ($76). Image: ASOS.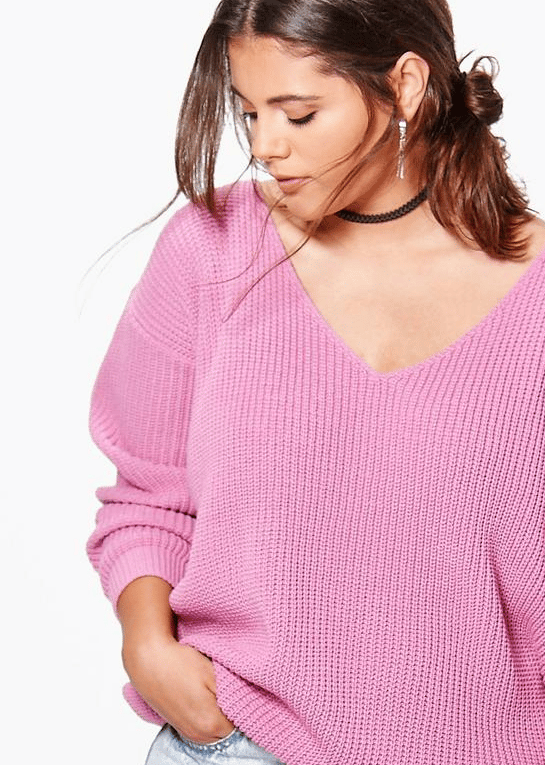 Plus Bonny Oversized V Neck Jumper ($14.40). Image: Boohoo.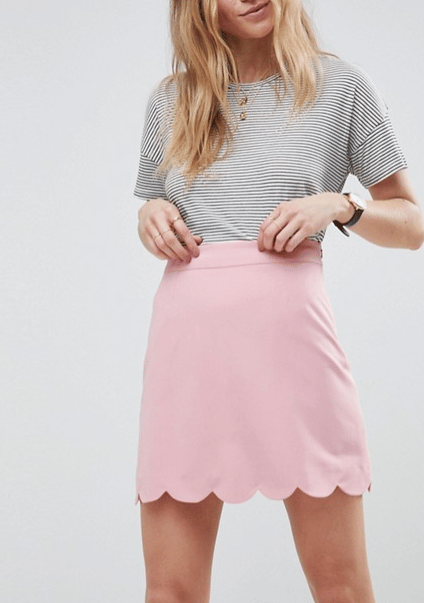 ASOS Tailored A-Line Mini Skirt with Scallop Hem ($40). Image: ASOS.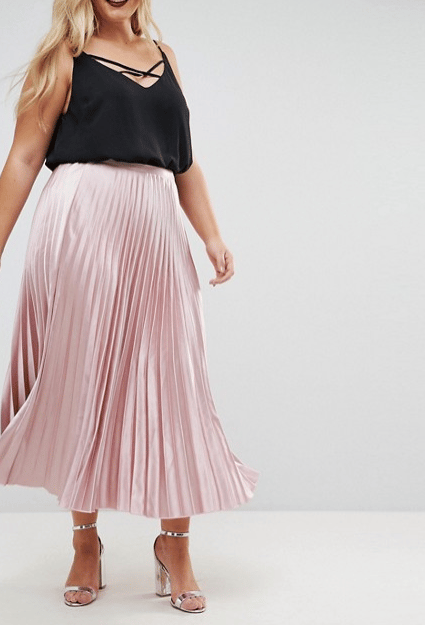 Uttam Boutique Plus Pleated Exclusive Skirt ($56). Image: ASOS.
Now all that's left to do is step out the front door and have a bloody awesome day.
Want to win some skin care goodies? Like to have your opinion heard? Take our short survey now for your chance to a win a skin care pack.
Shout out to all Dads! Here at Mamamia we are always looking for ways to make Mamamia even better. Dads, we need you to help us do that by filling out this quick 15 min survey for us. Click the button below for your say.