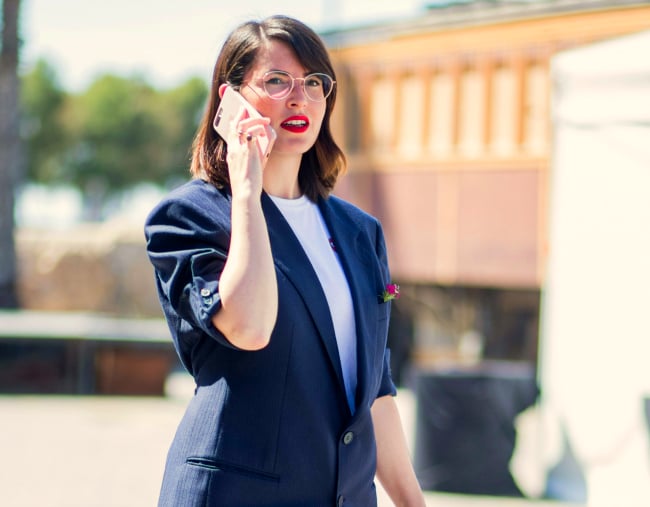 Figuring out what to wear to work can be a bit crap.
No matter how many times you lay your clothes out the night before, some days nothing you own looks right.
Really, all we want is to be comfortable and effortlessly stylish at work, yeah?
Like one of those French girls. Or your co-worker who always seems to get it right without even trying.
The good news? You can pull of that chic, uncomplicated French style too. Everyone can.
So in the name of beautiful images and things we'd really like to own, see below the definitive guide to looking chic and French at work.
What to buy and how to style it.
Because, sorry, your accent probably isn't cutting it.
1. The blazer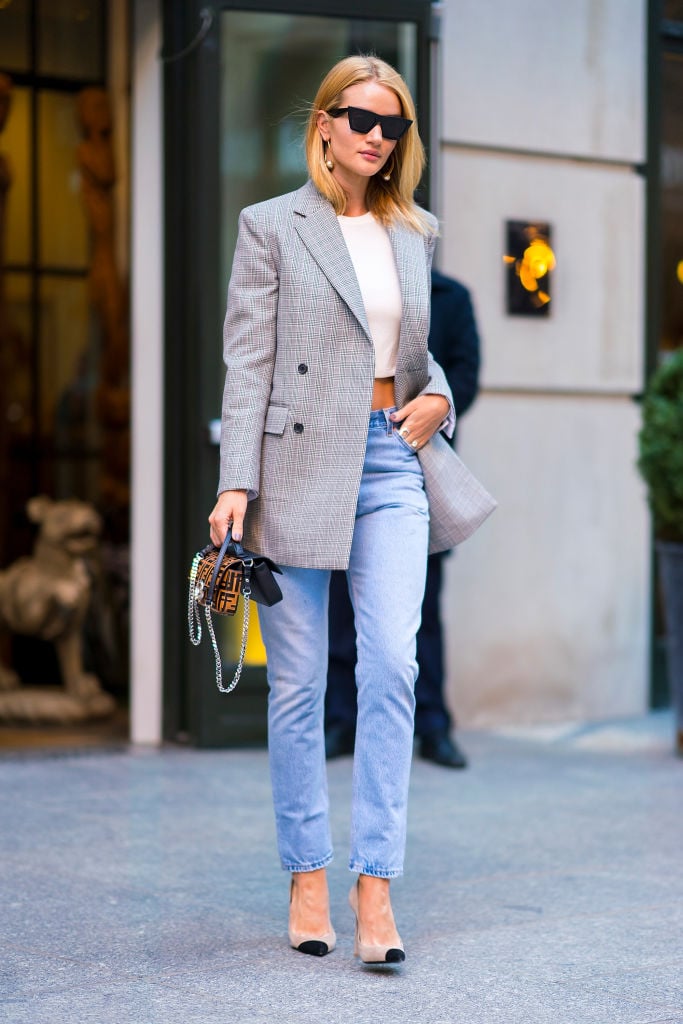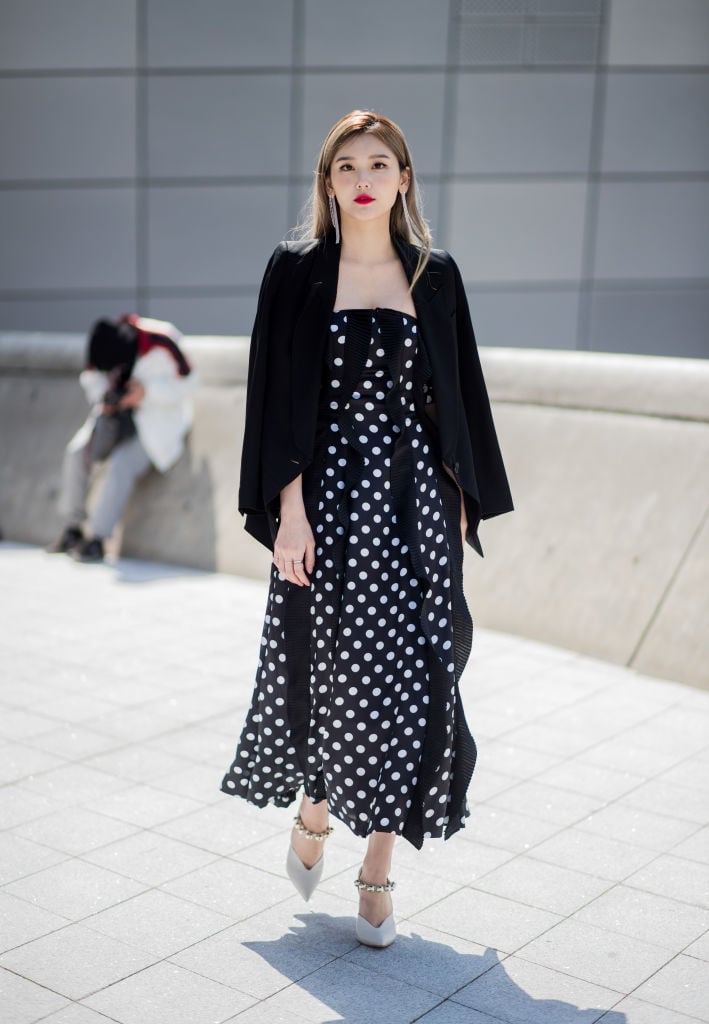 Chucking on a blazer is possibly the easiest way to 'fake French'.
Draped over your shoulders or paired with high-waisted pieces, a blazer's structure will elevate your look into chic territory without being fussy in the slightest.
Checked blazers are everywhere at the moment, but a classic, long line silhouette in black or navy will never date.
2. The denim jean
Yes, a good denim jean is a staple no matter what your style.
But if your office dress code allows for them, they're a great way to look chic at work.
Choose a clean, uncomplicated cut for a sophisticated take on classic denim. Straight, boyfriend or 'mum' style jeans are great options if you're over skinny jeans.
And if you must have rips, make them on a light stone wash pair. Or compromise by picking a pair with distressing on the hem.
3. The colour palette
Basically, black = French.
Just like their coffee. And as some who've been to Paris might say, their souls.
But welcome other moody autumn/winter tones like olive green, navy, toasty brown, and of course any and all shades of red too.
Style tip - I saw Mamamia's Executive Editor Leigh Campbell with the sleeves of her coloured knit cuffed over her black blazer the other day. Stylish but unexpected.
4. The white shirt
White shirts don't have to look corporate.
If you're someone who needs to wear a shirt or blouse in the office, picking a crisp, white shirt with a different silhouette or interesting sleeve detailing looks polished, not boxy.
White shirts should come with a warning though - for some reason, they seem to always end up with a splotch of sauce down the front.
Or maybe that's just us.
5. Simple accessories
French style is known for its simplicity.
Swap your chunky, elaborate earrings for fine pieces in silver, gold or rose gold, and a timeless watch with matching hardware won't go astray either.
Add a black bag in a classic shape and a scarf for your chignon and get on the next flight to Paris, stat.
6. The refined shoe
Step away from your Stan Smith sneakers and towards more refined footwear.
Like, for example, a loafer or mule. Or a loafer mule.
Anything with a point is also especially chic. Mainly because it looks like you mean business while being completely effortless.
If only.
And red boots are a great way to inject a trendiness - or je ne sais quoi - into an otherwise timeless ensemble.
Oh, and then there's horizontal stripes. Of course.
But you know enough about them already.
What's your favourite work wear look? Do you like to get dressed up for work?
Speaking of work wear, is it still relevant to get dressed up for work? Mamamia Out Loud discuss below.