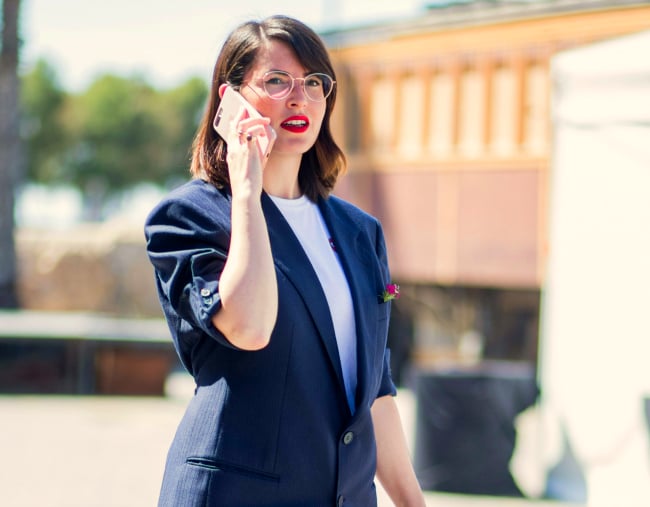 Figuring out what to wear to work can be a bit crap.
No matter how many times you lay your clothes out the night before, some days nothing you own looks right.
Really, all we want is to be comfortable and effortlessly stylish at work, yeah?
Like one of those French girls. Or your co-worker who always seems to get it right without even trying.
The good news? You can pull of that chic, uncomplicated French style too. Everyone can.
So in the name of beautiful images and things we'd really like to own, see below the definitive guide to looking chic and French at work.
What to buy and how to style it.
Because, sorry, your accent probably isn't cutting it.
1. The blazer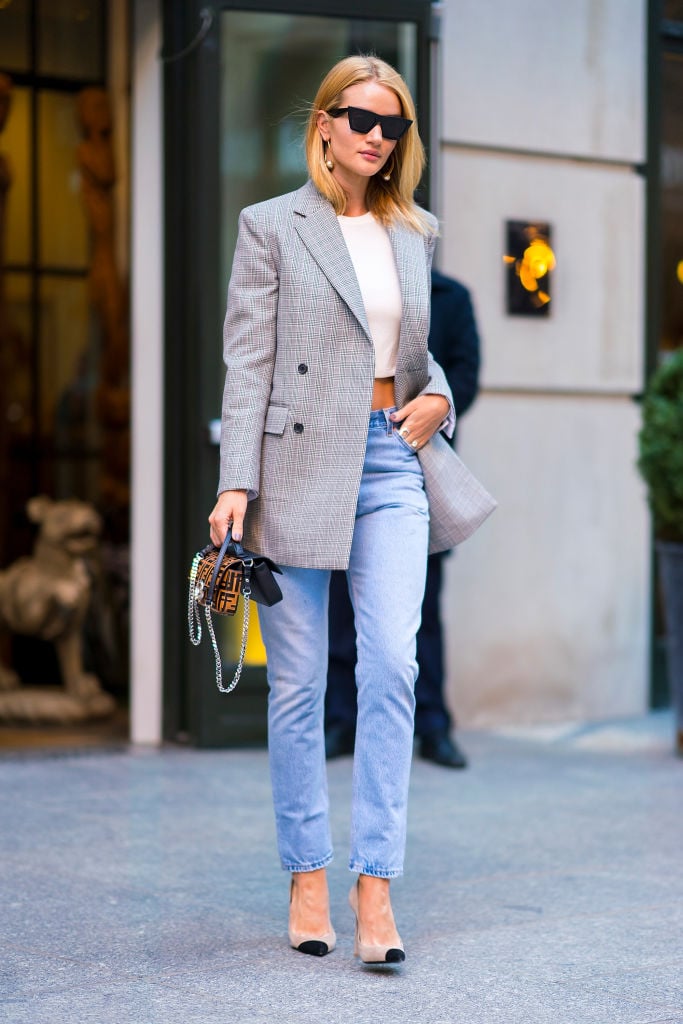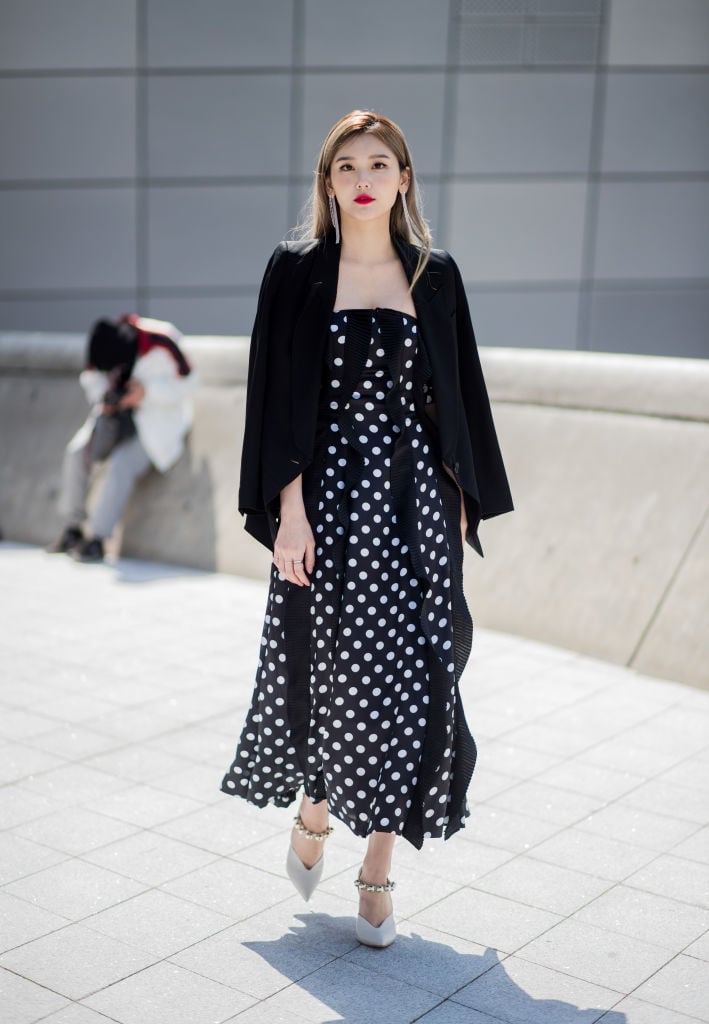 Chucking on a blazer is possibly the easiest way to 'fake French'.
Draped over your shoulders or paired with high-waisted pieces, a blazer's structure will elevate your look into chic territory without being fussy in the slightest.
Checked blazers are everywhere at the moment, but a classic, long line silhouette in black or navy will never date.