No, you didn't misread that headline, let me explain.
Earlier this week I felt a sudden chill in the air and realised everybody is probably running out to stock up on some winter fashion.
Working in the fashion industry makes me quite aware of the outerwear trends of the season (we'll get to those in a minute) but trends aside, I'm a firm believer in classic styles that don't date.
That's why I have been telling anyone who will listen about this camel wrap coat from PrettyLittleThing, which is online for for $45 (change for a fiddy, anyone?).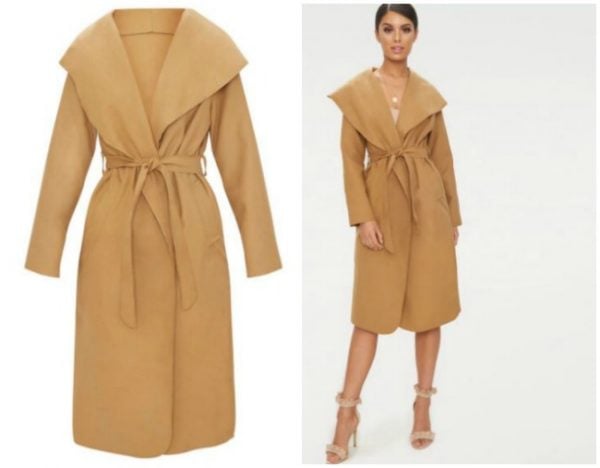 Timeless pieces aside, part of my job is to be across what's trending for the season. Obviously we aren't all rolling around in cash, so I've done the ground work for you by finding the five styles of coat you're going to see in all the stores, leaving you just enough change for an almond milk latte on a cold winter's morning.
The Check Coat