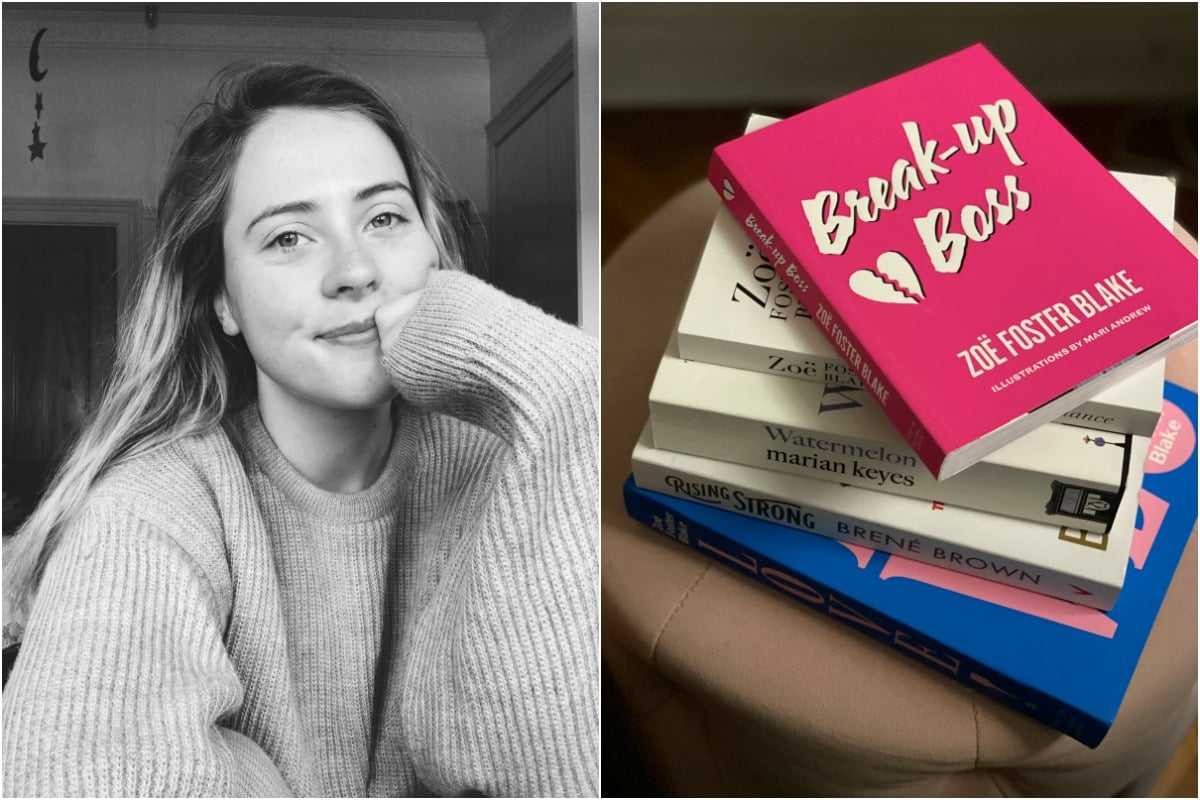 It was the week before Christmas and I received a text message, followed by a feeling in my gut, followed by a phone call, and then I arrived home to my apartment being completely bare of anything he had ever purchased, right down to the milk in the fridge.
My five-year relationship had come to an end, and I was allowed a 10 minute face-to-face conversation with the man I had – until then – believed to be the love of my life. He told me he didn't love me enough to make our impending long-distance relationship work, that he didn't want to have to allow time for FaceTiming in his new life, and that I deserved better (spoiler: I do).
WATCH: The Mamamia team confess what's brought them to tears. Post continues below.
Naturally, I was distraught. For the first few days, I spent most of my time crying in the fetal position on my bed, screaming the words 'THIS IS NOT MY LIFE' at the top of my lungs. I didn't eat a meal for a week, and I would watch him come online, and go offline and wonder who he was messaging every time his name popped up. What was he saying about us?
Every time I would walk into a room, I was waiting for him to be there to tell me that he had made a mistake. But he never called, and he never arrived, and there was no mistaking that none of this was a mistake.
I wanted to punch everyone in the face who said "only time will heal," because there was absolutely nothing I could do about time. Time was my enemy and I was looking for anything that I could do to make me feel even a little bit normal again. So here's what I did:
I read Zoë Foster Blake's book, Break-Up Boss.