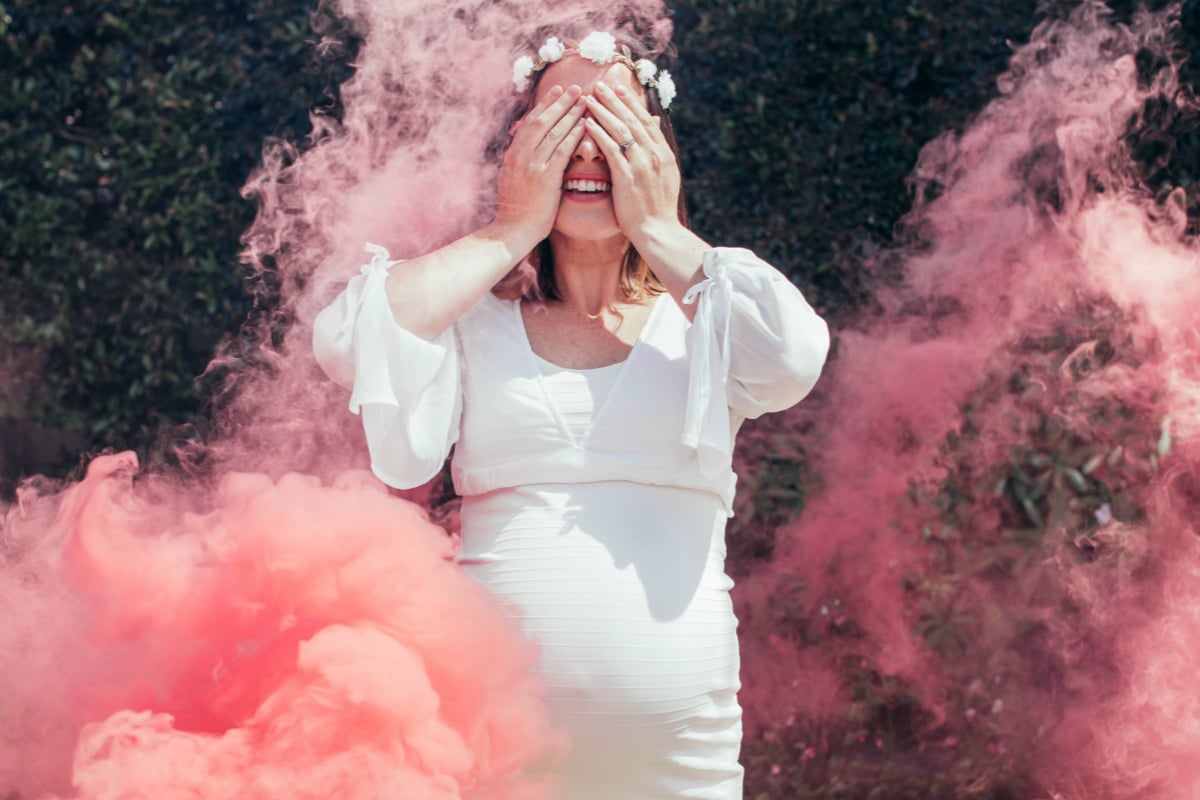 Another gender reveal party has gone horribly wrong, this time in South Australia.
Following on from the explosive gender reveal in Arizona that sparked off a $US8 million wildfire, 7News has released footage of a celebration at Meningie, south of Adelaide.
The happy couple had organised for a car burnout to release either pink or blue smoke. As the pink smoke billows out, an emotional voice can be heard saying, "Oh my God, oh my God, oh my God." Suddenly there are cries of "Fire!" as flames start licking the car.
Authorities in SA say the stunt could have sparked a bushfire.
Watch the moment the trouble starts: 
Okay, so most gender reveal parties don't lead to some kind of environmental catastrophe. Most just leave confetti lying around, or a whole lot of cake crumbs.
But why are gender reveal parties a thing now? Can we just talk about this a bit?
Sure, everyone loves an excuse for a party. And sure, there's an industry behind this with product to sell – gender reveal cannons, balloons, piñatas, etc, etc. But there's something that makes me feel slightly uncomfortable about them.
Jennifer Finney Boylan wrote a beautiful piece in The New York Times where she said these parties leave the "unfortunate impression" that gender is the most important thing to celebrate about that child. She added, as a late-transitioning transgender person, that gender reveals are sometimes "just plain wrong".
That's a point I hadn't even thought of.