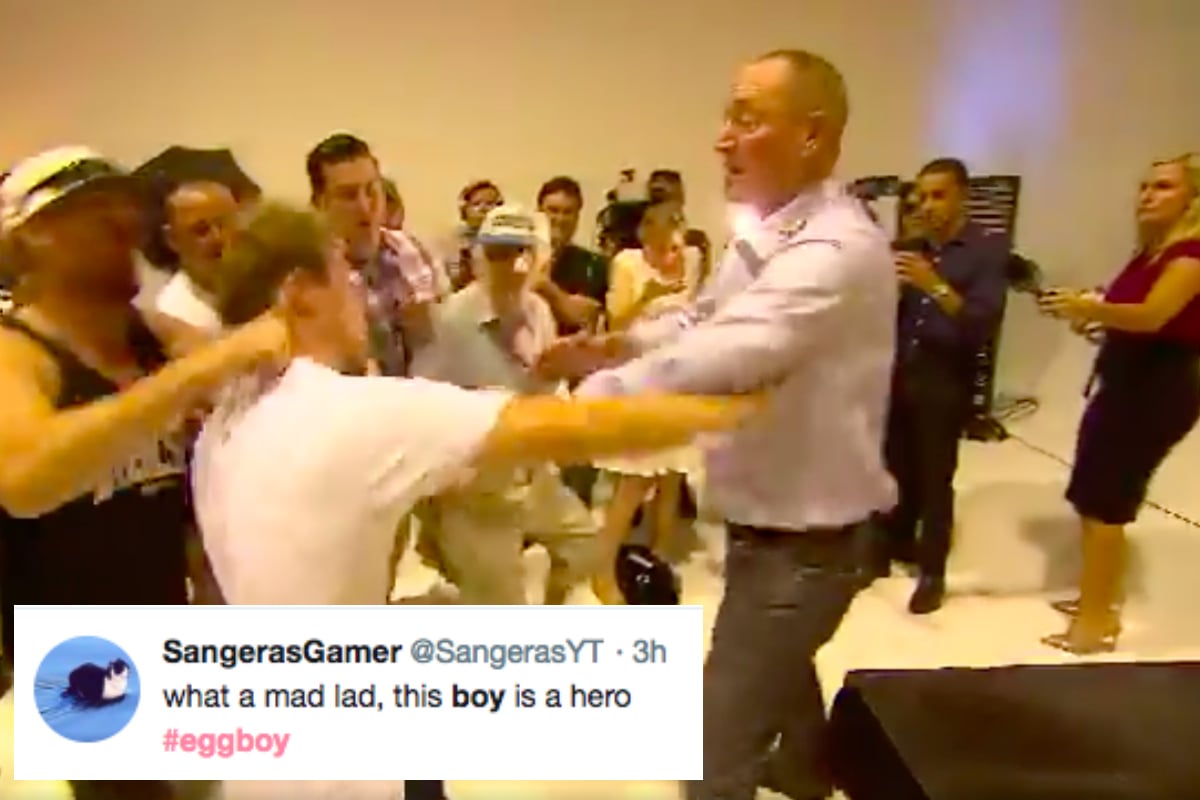 On Saturday afternoon, as Senator Fraser Anning addressed the media in Moorabbin, Victoria, a 17-year-old boy smashed an egg over his head.
The 69-year-old Queensland senator responded by turning around and punching the boy not once, but twice. The teenager was then tackled to the ground by other men.
Watch the footage below: 
We don't believe with superman or batman , but we believe with eggman ????‍♂️????????????#Eggboy

— س. (@alharthk) March 16, 2019
Here's a video of Anning getting egged – the kid walked right up, got his phone out, started recording, and calmly cracked the egg on Fraser's head pic.twitter.com/KhC07yPhjy

— Josh Butler (@JoshButler) March 16, 2019
The teenager's act was in response to a viral statement released by the Senator following the Christchurch terrorist attack on Friday, which insinuated that Muslim immigration was responsible for the death of 50 innocent people.