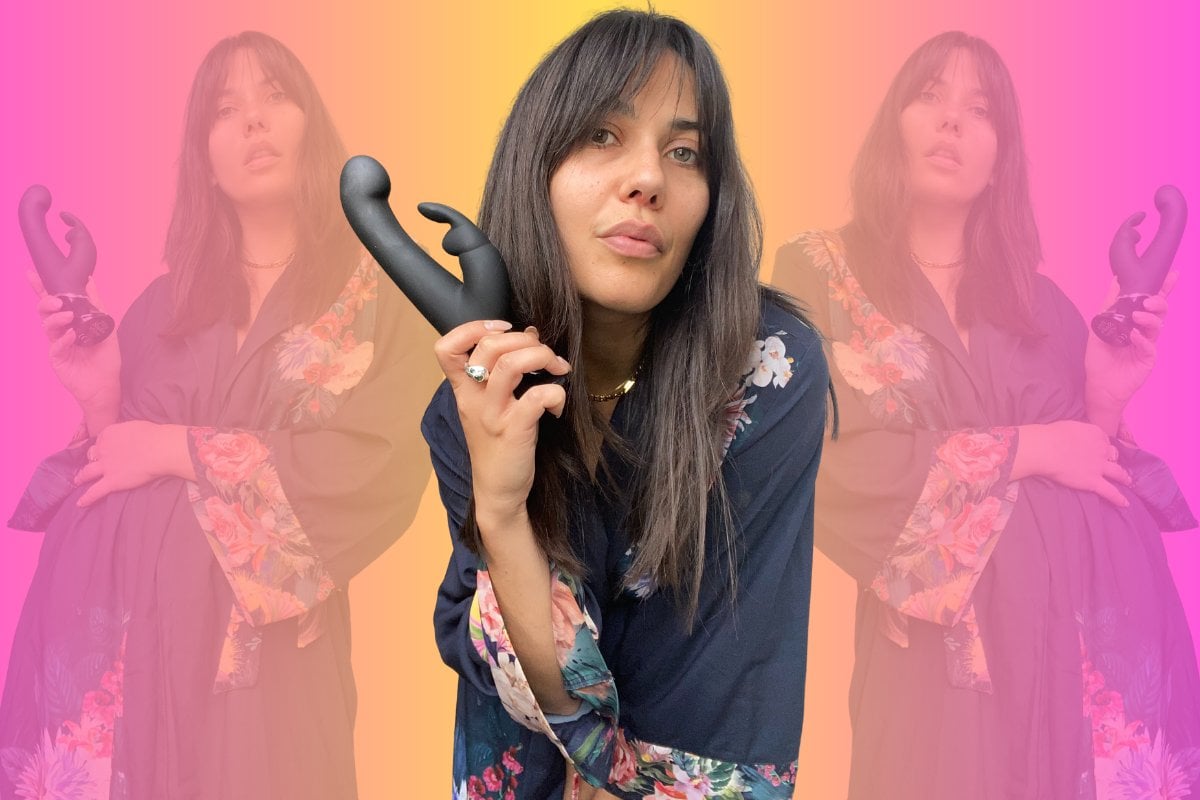 The rabbit-style vibrator was the first one I ever heard about and yep, it was all thanks to Sex and the City.
I remember the episode — episode nine, season one (in case you want to go back and watch) — because it was the first time I'd seen a group of women talk openly about loving a vibrator so much that they were scared for men.
"You don't even need them [men] to have sex with anymore, as I've just very pleasantly discovered," Miranda says, speaking of her new Rabbit vibrator.
"Uh oh," says Samantha. "Sounds like someone got their first vibrator!"
But Charlotte was the one who got properly hooked, cancelling on plans with the girls to stay at home and have orgasm after orgasm with The Rabbit. She was addicted to a type of orgasm she'd never experienced with a man before. One that she had control over, that she was guaranteed to experience each time, in a new and exciting way.

Watch: Men explain women's sex toys. Post continues after the video.
I guess this made me scared to try it out. I've tried heaps of other styles of vibrators – suction vibrators, dildos, wands, new styles for external stimulation and some for internal… but none for both. I've been worried that I wouldn't have the mind-blowing experience Charlotte had in season one of SATC and that would mean that maybe I've been doing it wrong this whole time?