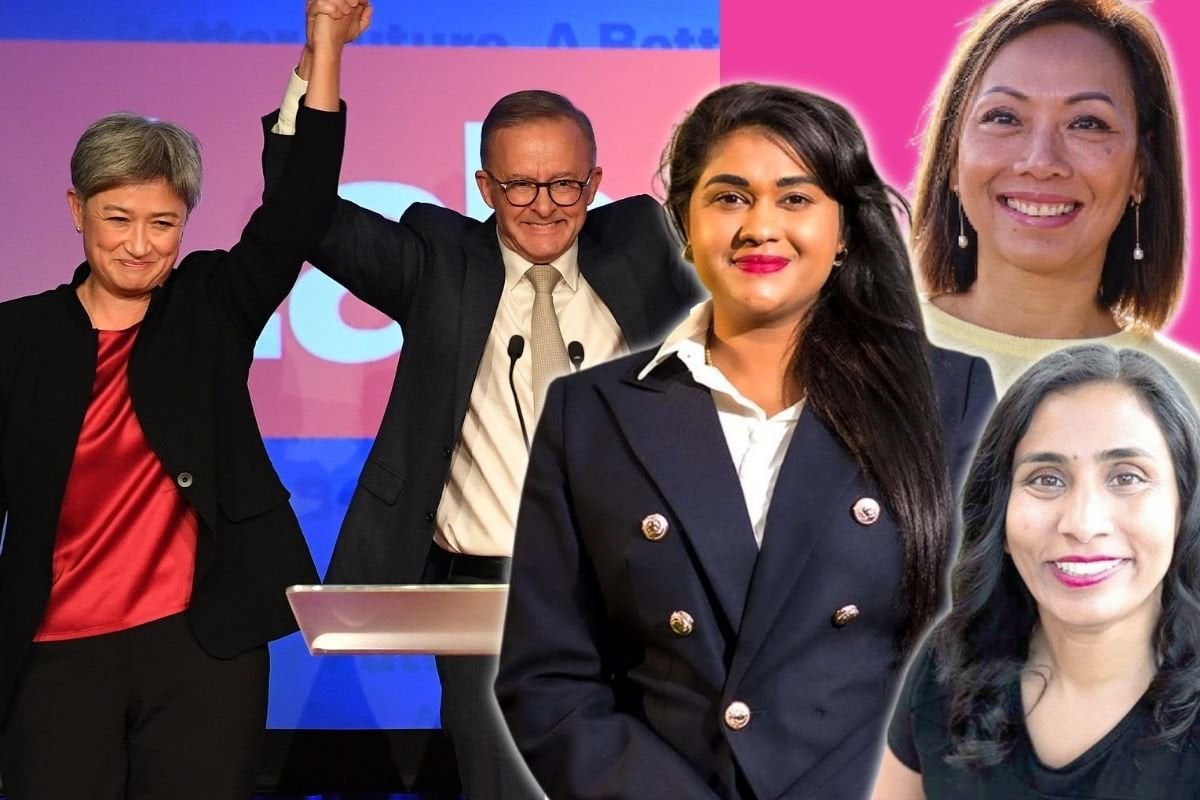 I want to ask you a favour. 
Put aside who you voted for in last weekend's federal election.
Just for a minute, please. 
With rejoice or regret - depending where you sit - still hanging heavily in the air, many of us are deep in political feels right now, I know. And here I am asking you to pop it all aside for a moment, and just… look at a picture. 
A picture?
Yes. Because, as the old adage goes, it's worth a thousand words. 
A picture doesn't just offer you a portal into a situation in front of you; it can reflect back on us too. On society.
And so, when my TV screen was illuminated on Saturday night, with the sight of Penny Wong introducing Anthony Albanese as the 31st Prime Minister of Australia - the picture struck me.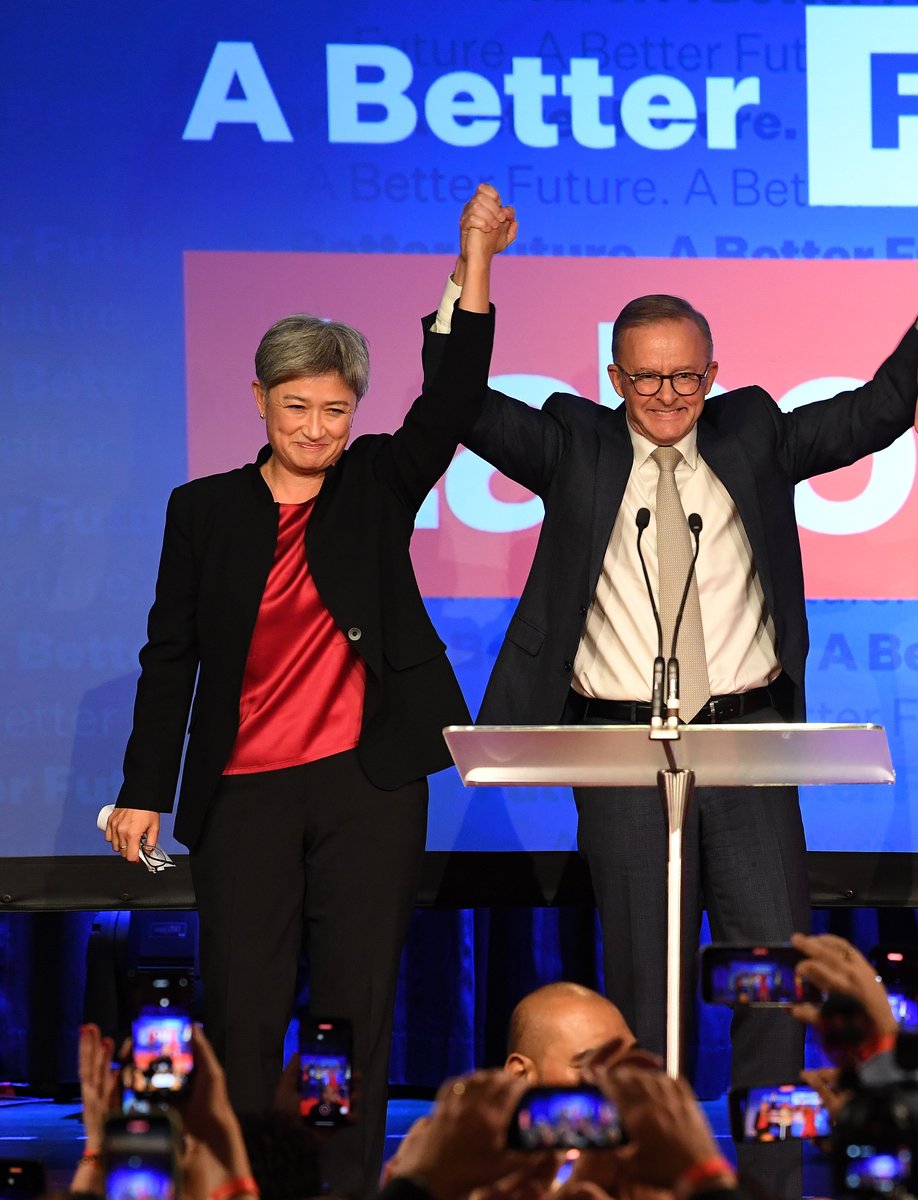 Image: James D. Morgan/Getty. 
Penelope Ying-Yen Wong is a woman; a woman of mixed Malaysian-Chinese and Australian heritage. 
She is the first openly gay woman who is a federal member of parliament. 
Now, Wong is the first foreign-born, foreign minister of Australia. 
And Albanese. 
The name is an overt divergence from Morrison and Rudd and Howard and Hawke and every Canberra suburb back to Barton. And the butt of cruel jokes throughout the campaign.