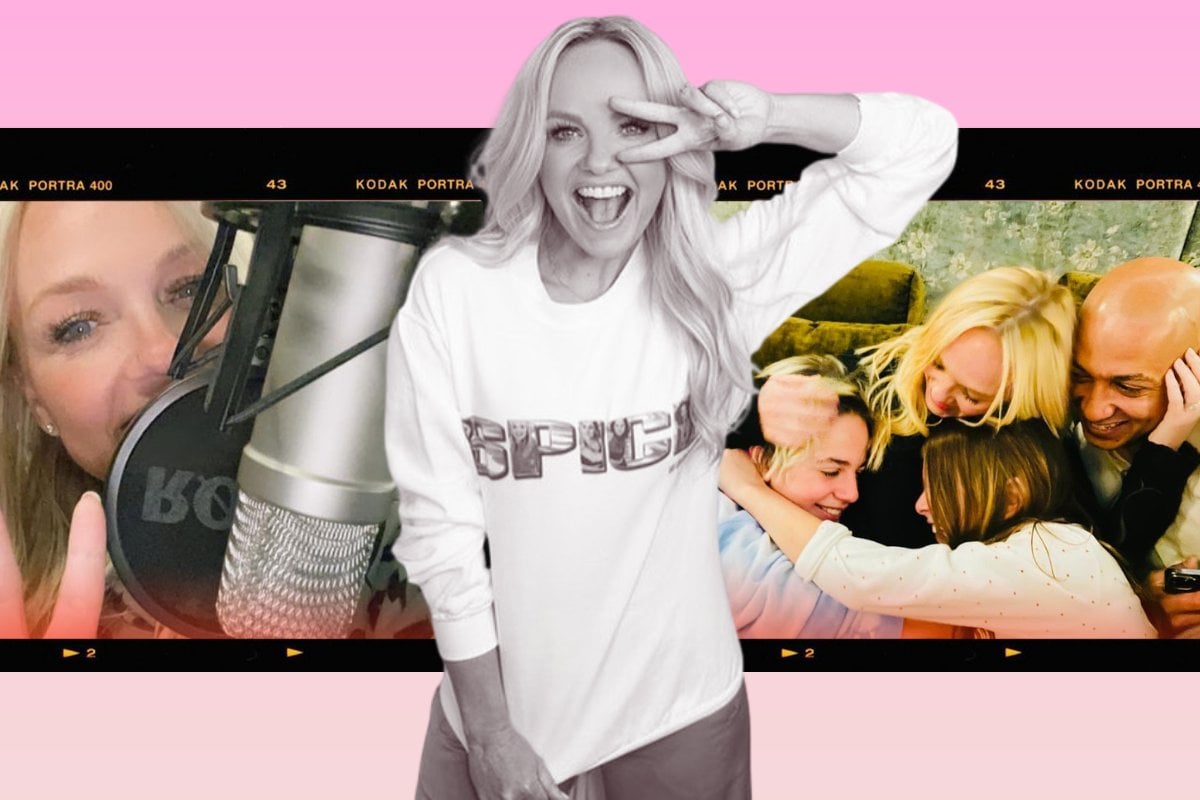 Want to know how your favourite celebs spend their days? Yep, us too. In Mamamia's A Day in the Life series, fascinating people share everything from what they eat for breakfast to their pre-bedtime rituals.
This week, we spend the day with Spice Girl Emma Bunton (Baby Spice).
As one fifth of the biggest girl band of our time, Spice Girl Emma Bunton has been on our radios, TV's and a part of the pop culture zeitgeist since the mid-90s.
She's also a mum of two, wife, author and co-founder of eco-friendly baby brand, Kit & Kin.
Keen to know how she gets it all done, and what a typical day for Baby Spice looks like? Course you do - who wouldn't? She's a bloody Spice Girl!
Much like other parents, Bunton's day is busy from the get-go.
Her family is up at 6am, and then it's straight into getting her children - aged 11 and 14 - ready for school.
"[It's] always a bit of a mad rush," the British singer told Mamamia.
Breakfast usually consists of dippy eggs or waffles with fruit if they're feeling fancy, accompanied by "a bit of a sing and dance to our favourite playlist or listening to the radio."