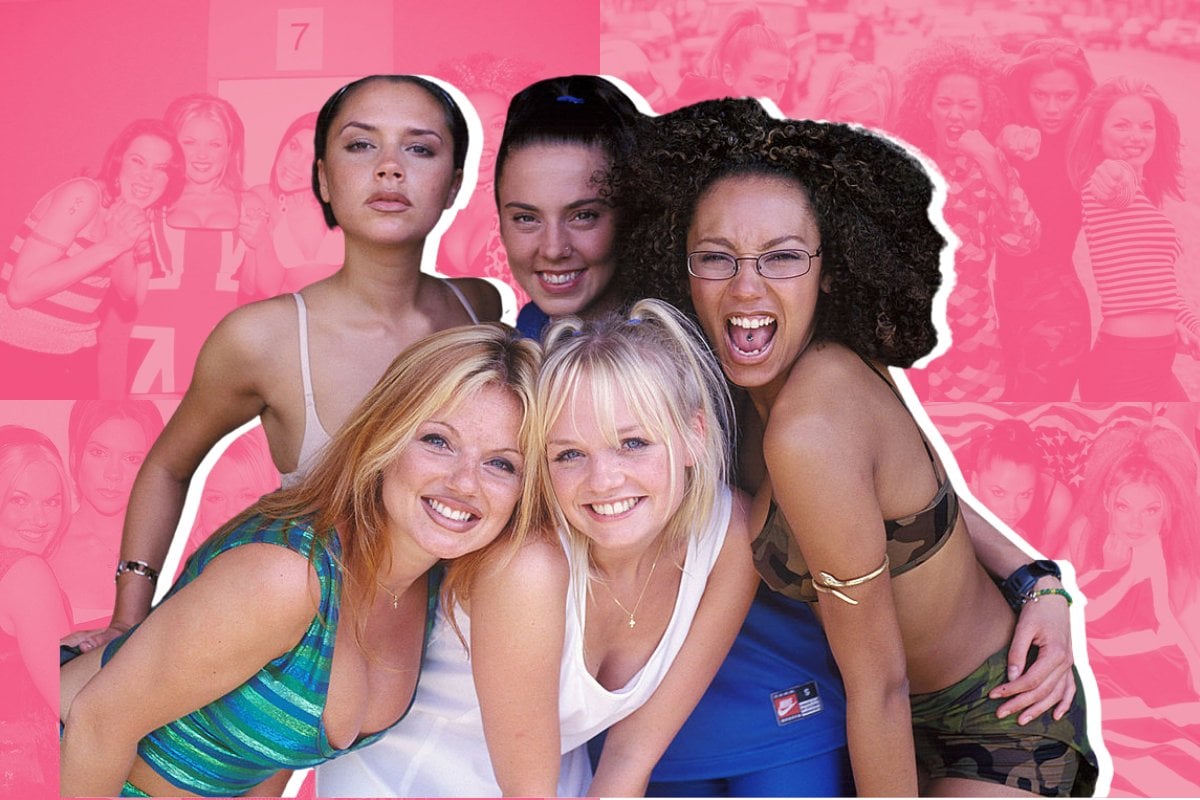 This post deals with eating disorders, anxiety, depression, and endometriosis, and could be triggering for some readers.
When you think of the Spice Girls, what's the first thing that comes to mind? Perhaps it's Geri Horner née Halliwell (Ginger Spice) in that iconic Union Jack dress, Emma Bunton (Baby Spice) with her ponytails, Victoria Beckham née Adams (Posh Spice) flashing her "peace sign" pose, Melanie "Mel B" Brown (Scary Spice) with her infectious laugh, or Melanie "Mel C" Chisholm (Sporty Spice) doing her high kick.
Maybe it's those killer heels they all wore or their hilariously camp movie Spice World. It could be your favourite Spice Girls song – Wannabe, Spice Up Your Life, Viva Forever, 2 Become 1, Stop... seriously stop me before I go on.
Or perhaps you think of their fearlessness. How you looked up to them. How they inspired you with their lyrics and their female empowerment. How you wanted to look like them and be like them.
How they had the perfect lives.
Except, of course, they didn't. In the more than 20 years since the Spice Girls went their separate ways – Horner left in 1998 and the group officially went on hiatus in 2000 – they have revealed the private struggles they were going through during the height of their fame.
In Beckham's memoir Learning to Fly, she admits she suffered from bulimia and anorexia after management asked them to lose weight when they became more successful. Recently, Beckham's husband David revealed she has eaten the same meal – grilled fish and steamed vegetables – for the past 25 years, sparking debate on whether it is a form of disordered eating or just personal preference.
In an interview on Oprah: Where Are They Now?, Horner spoke about the terrible body image issues she suffered and how she binged and purged in order to fit into the celebrity stereotype of being thin. "I think I felt much more conscious of myself, my body weight. All the things that everybody normally goes through," she said. "I started being bulimic and no one would notice it because your body weight stays pretty much the same. It's bloody dangerous."