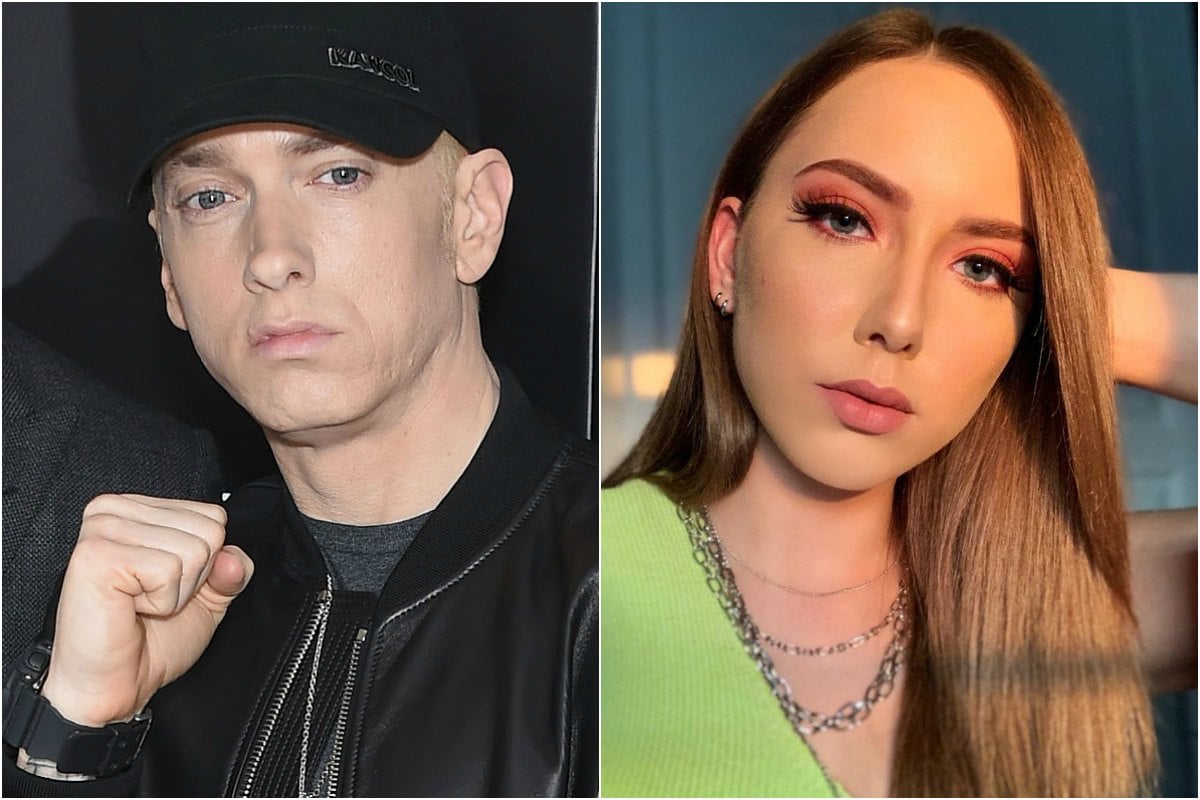 So here's a fact that might rock your social isolation: rapper and singer Marshall Mathers (Eminem) doesn't just have one daughter. He has three.
We've heard a lot about eldest daughter Hailie Scott's upbringing in songs like 'Mockingbird' and 'Hailie's Song'. We're also relatively familiar with Mathers' troubled relationship with his ex-wife Kimberly Anne Scott. But what fans have seldom heard about is the two adopted daughters that changed Eminem's life.
Unless you're a die-hard Eminem fanatic, chances are the names Alaina Marie Mathers and Whitney Scott Mathers aren't familiar.
Watch a clip from Eminem's music video for 'Lose Yourself'. Post continues below. 
Recently speaking about his children, Eminem was every bit the proud dad.
"No babies, she has a boyfriend, but she's doing good. She's made me proud for sure. She's graduated from college," he told Mike Tyson on his podcast, Hotboxin'.
"I have a niece I have helped raise too, [she's] kind of like a second daughter to me and she's 26 and I have a younger one that's 17 now. So when I think of my accomplishments, that's probably the thing I'm most proud of."
This is what their lives look like now.
Hailie Jade Scott
Hailie has the most public persona of Eminem's daughters.
She's also Eminem's only biological daughter and was born on Christmas Day in 1995, making her 24.
In 2014, Hailie graduated Summa Cum Laude from Michigan's Chippewa Valley High School and paid tribute to her parents.
"My mother and father because they have pushed me to be the person I am and have given me all the support to achieve what I have," she said in an end of school newsletter, reported E!News.
Hailie also graduated from Michigan State University in 2018 with a degree in psychology. It's also the place she met her current boyfriend, Evan McClintock.
Since her graduation, it looks like the millennial has turned her aspirations to becoming an Instagram influencer and regularly shares her outfits with her 1.9 million followers.