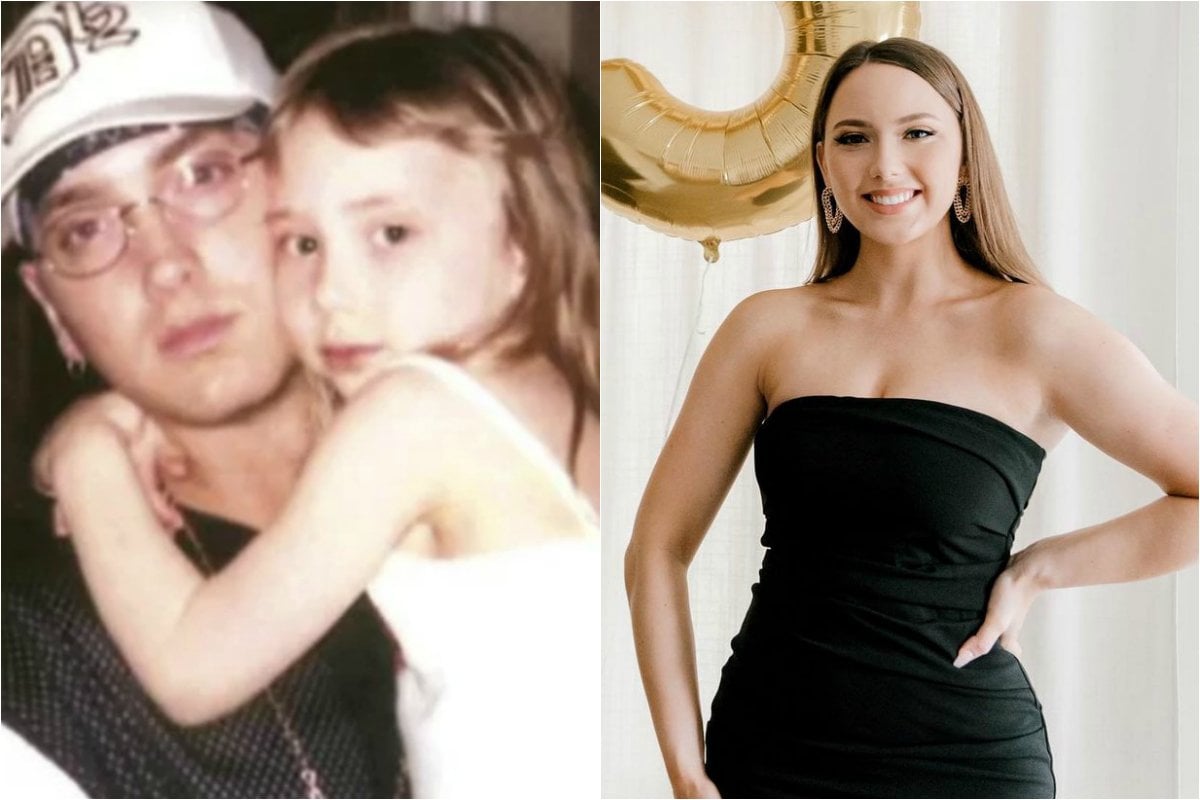 If you say you've never listened to Eminem's old albums and wondered how his daughter Hailie is going, you're lying.
Hailie Scott is the daughter Eminem often referred to in his songs, including Hailie's Song and Mockingbird.
Now, she's 25 years old, after celebrating her birthday on Christmas Day. 
"Even though this isn't the 'golden' birthday I originally would've planned, I know I will still make 25 my year regardless," she shared with her two million followers.
Hailie has the most public persona of Eminem's daughters, and is also the rapper's only biological daughter. 
In 2014, she graduated Summa Cum Laude from Michigan's Chippewa Valley High School and thanked her parents for their help in an end of school newsletter.
"My mother and father because they have pushed me to be the person I am and have given me all the support to achieve what I have," she said, as reported by E! News.
Hailie also graduated from Michigan State University in 2018 with a degree in psychology. It's also the place she met her long-term boyfriend, Evan McClintock.