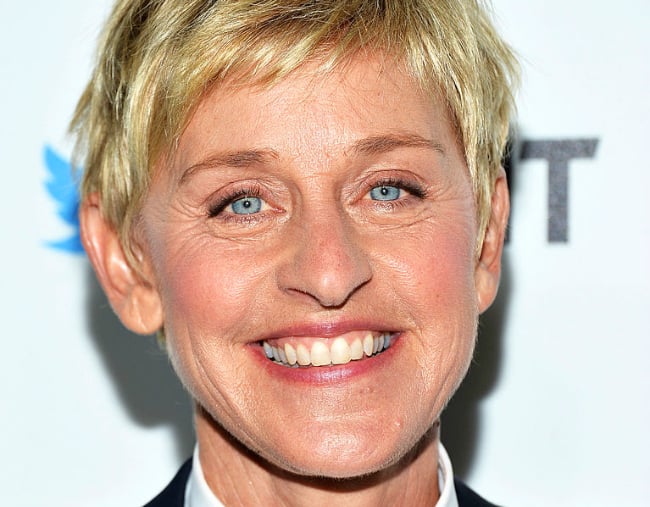 Decades before we came to know her as the dancing, suit-and-sneakers wearing daytime TV host, Ellen DeGeneres was an up-and-coming stand-up comic.
But it was a tragic loss in her early 20s that kick started the actress and author's career in comedy.
In 1986, DeGeneres' stand up routine called "Phone Call to God" on The Tonight Show Starring Johnny Carson earned her the title of the first female stand up comic to be invited to Carson's "couch" for an interview – an honour that meant she'd "made it".
Speaking to fellow actor Dax Shepard on the Armchair Expert podcast, the now-60-year-old shared the personal tragedy that inspired the performance that led to her professional success.
Watch DeGeneres' career-defining stand up routine below. Post continues after video.
DeGeneres was a 20-year-old struggling waitress in New Orleans when her then-girlfriend was killed in a car accident. After her partner's death, she moved out of the home the couple had shared into a dingy apartment with only a flea infested mattress to sleep on.