We all LOVE free stuff.
But freebies can make even the most level-headed people go a little bit crazy.
Before one of her recent shows, Ellen DeGeneres told her audience members they could take one thing from her gift shop for free. For FREEEEEEEEEEE.
Then she planted a hidden camera to see what would happen.
Reporting back on her little social experiment, Ellen said most people were honest and very carefully chose their one item.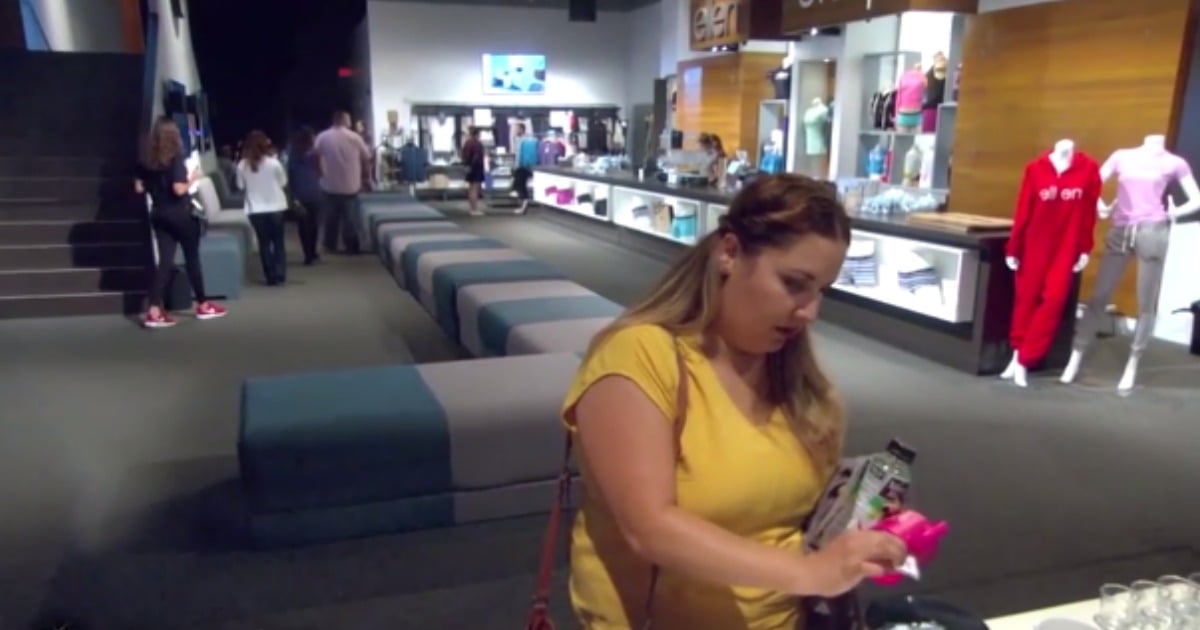 "I just wanted to see how honest my audience was," she said. "It turns out you're very, very honest. But we set up hidden cameras just to make sure."
But one audience member, well, got a tad excited.
It turns out Nancy (pictured in the yellow top) couldn't help herself when she came across the free table and the camera caught her not so sneakily stockpiling the freebies.
At one point her friend asks if she's taking "more stuff" and Nancy replies ""Shhh. No. Shut up," before grabbing a few more things and moving away from the table.