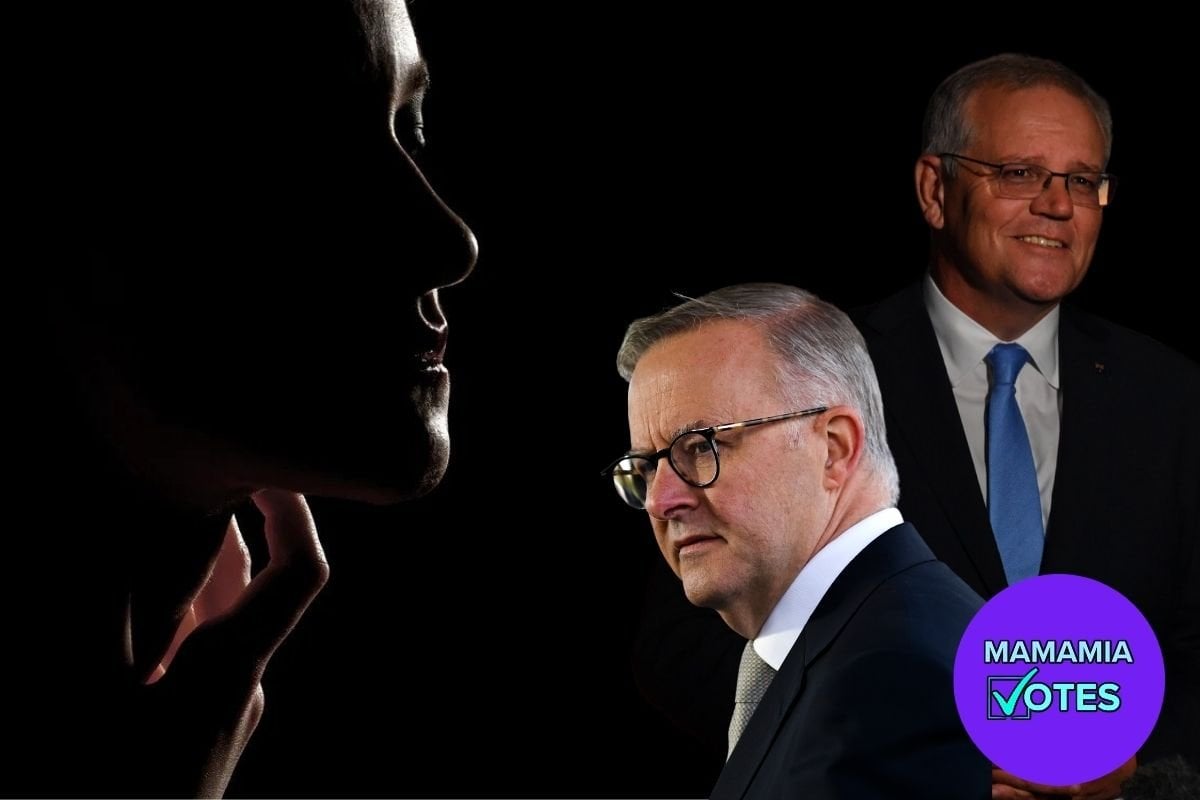 To keep up to date with the federal election campaign as we head to the polls to vote on May 21, visit our election hub page. There you'll find analysis, explainers and all the results of our Mamamia Votes survey.
For the past few years, rage at the entrenched systems and lack of support that's allowed violence against women to bubble away so successfully, has grown exponentially.
Over the years the statistics have barely budged. One woman a week is still killed by a former or current partner according to Our Watch.
More and more names have been added to a macabre list that has embedded itself in our psyche. Among them; Hannah Clarke. Nikita Chawla. Allison Baden Clay.
As we prepare to head to the polls, there's no doubt action on domestic violence has emerged as a key election issue.
Amongst our audience alone, 32.6 per cent nominated action on family and domestic violence as one of their top five issues.