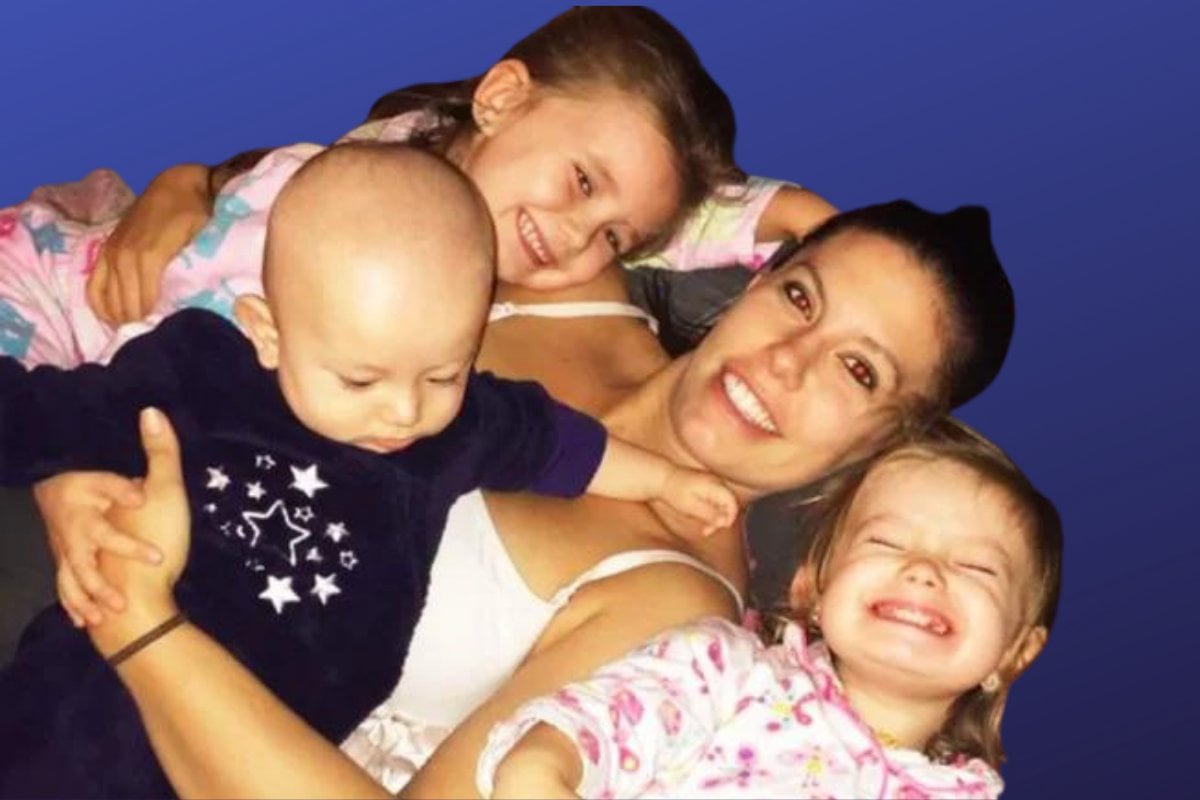 Listen to this story being read by Adrienne Tam, here.
Warning: This post deals with domestic violence and distressing details that may be triggering for some readers.
Even in her dying moments, in the face of absolute horror, Hannah Clarke was brave.
Minutes earlier, she and her three young children had been doused in petrol and set on fire by her ex-husband. I won't name him in this piece because he doesn't deserve to be remembered.
As she lay on the side of the road, in tremendous agony from third-degree burns to 97 per cent of her body, Clarke gave a clear and compelling testimony to police. She told them what had happened. She told them who did it. It was the same thing she'd said to witnesses before the police arrived on the scene.
She did not want to leave this world without speaking her truth.
Reportedly, she knew her children were dead as she lay there.
Her last words were, "It's getting worse," referring to the pain.
It's difficult to imagine the physical and mental anguish Clarke went through before she died on that sunny day in February 2020. Or in the years prior. But we must imagine it. We must be aware of what happened, how it happened, and why.
Because when it comes to domestic violence, we cannot shy away from the details, even if they haunt us.
We have to be brave. Brave like Hannah Clarke.
Watch this video on Women and Violence: The hidden numbers. Story continues below.
After nine days of harrowing testimony, the inquest into Clarke and her children's deaths closed yesterday. The findings will not be released until June. Yet, given what we have heard so far, it's astounding that the numerous red flags raised after Clarke left her ex-husband were not enough for the authorities to place more severe penalties against him.
Hannah Clarke was brave. Despite her fear of what might happen next, she left with her kids. And the systems failed them.
During the inquest, it was revealed that the perpetrator showed 29 out of 39 lethality indicators of domestic violence.