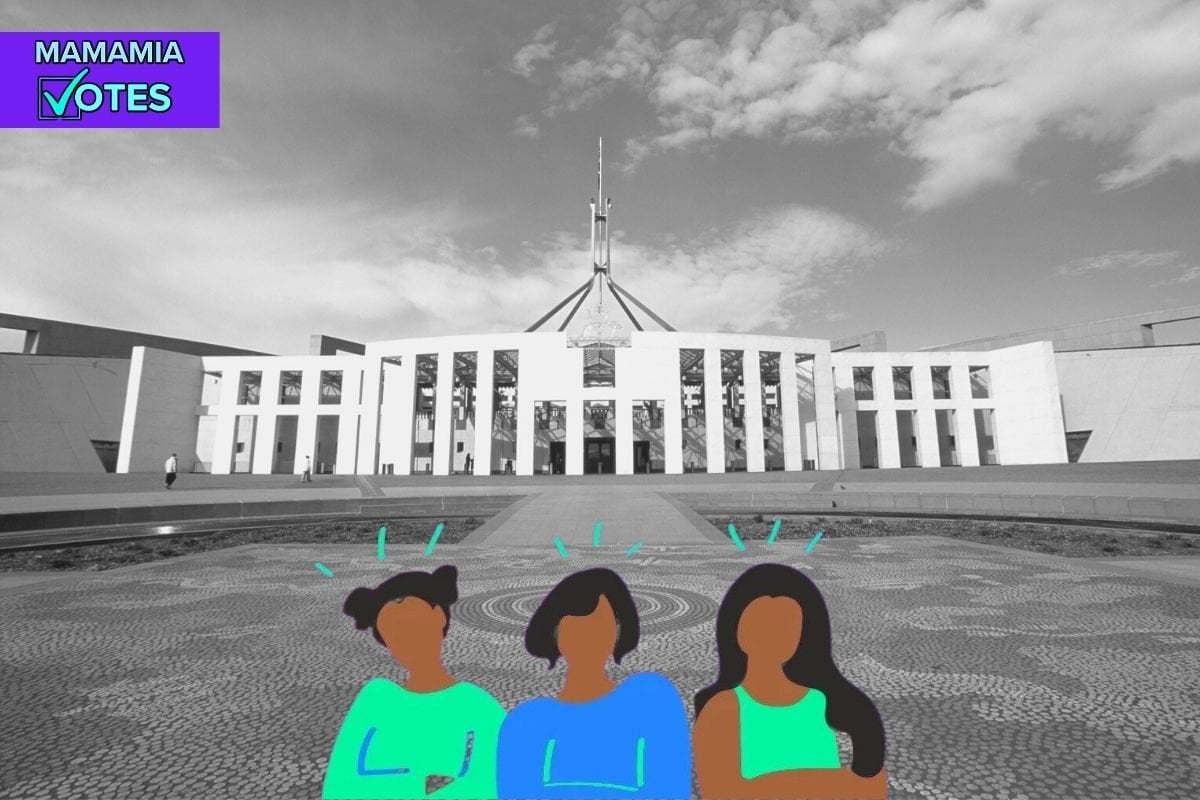 To keep up to date with the federal election campaign as we head to the polls to vote on May 21, visit our election hub page. There you'll find analysis, explainers and all the results of our Mamamia Votes survey. 
For weeks we've been waiting for the federal election to be called, and Prime Minister Scott Morrison has finally given us that all important date to pop in the diary: May 21. 
Speaking outside Parliament House on Sunday to kick off the six-week campaign, the prime minister said, "I love this country. I love Australians.
"I know Australians have been through a very tough time. I also know that Australia continues to face very tough challenges in the years ahead. More than ever, I know that we live in the best country in the world and more that than ever I am optimistic about our future and what I know Australians can achieve," he said. 
"This election is about you," he told us.
Watch: Here's what we were promised in the budget/s. Post continues after video.
The game has well and truly begun, with Morrison in the marginal NSW seat of Gilmore today. He's announcing a $40m dollar road upgrade to kick off the Coalition's campaign. 
Labor leader Anthony Albanese is in the marginal Tasmanian seat of Bass, where he will announce plans to deliver a boost to children with hearing loss. 
This is just the start of what will no doubt be six weeks of promises. 
To cut through the noise, Mamamia surveyed 5000 audience members to get their thoughts, hopes and aspirations for the future government of Australia. 
After reading through all of the answers there was a clear theme; plenty of pleas for action on climate change - which isn't surprising given 68.7 per cent of respondents nominated it as one of their top five election issues. And a deep desire for less talk and more action and honesty.