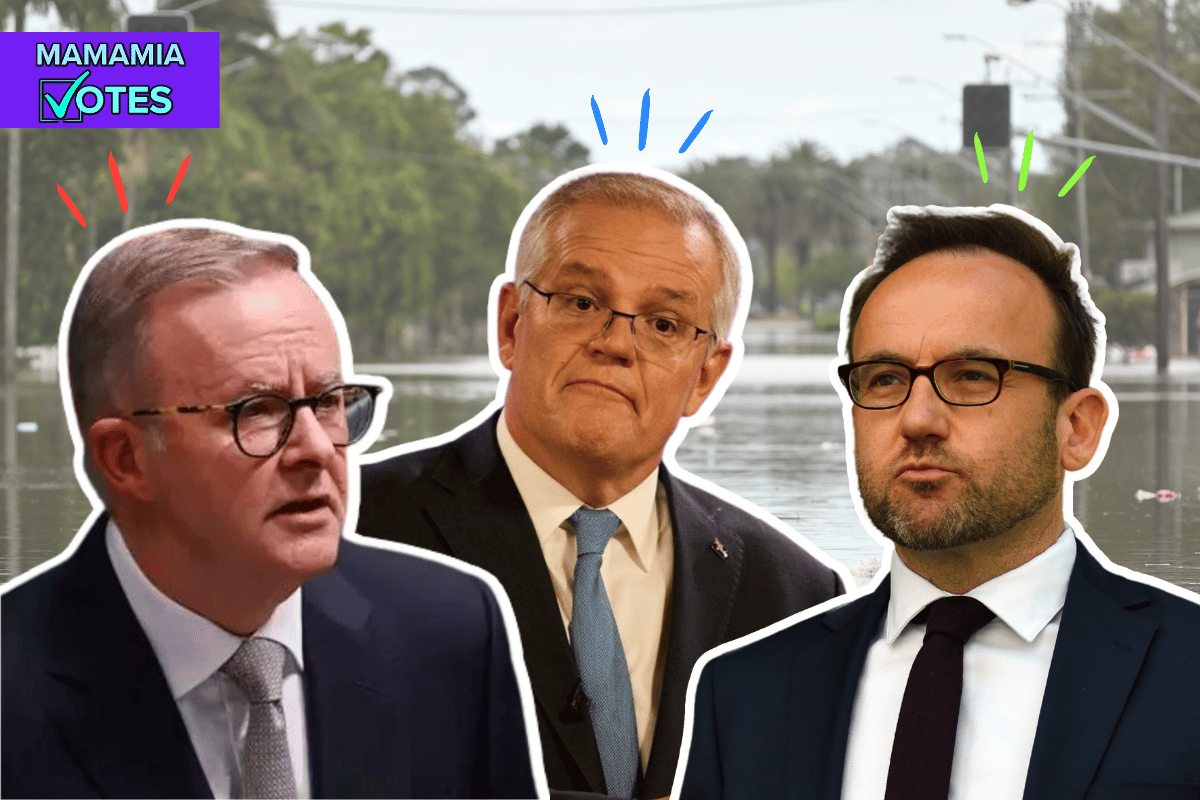 To keep up to date with the federal election campaign as we head to the polls to vote on May 21, visit our election hub page. There you'll find analysis, explainers and all the results of our Mamamia Votes survey. 
Climate change is the issue on a lot of Aussie's minds right now, following months of devastating floods and unprecedented rainfall along much of the east coast.
According to our recent Mamamia Votes survey, it's the number one issue deciding how most Australian women will vote in the upcoming federal election.
In fact, out of over 5,000 people surveyed, a whopping 68.7 percent said climate change will influence them at the polls. 
Aussie women aren't alone in their concerns. 
Just last week, the Intergovernmental Panel of Climate Change (IPCC) warned that there are some governments around the world who have vested interest in keeping the fossil fuel industry alive and are holding back on transitioning to renewables, which they found to be the cheapest and most impactful way of cutting global emissions.
Australia was one of those governments called out for being heavily influenced by lobbying from fossil fuel industries. 
So with the federal election around the corner, what is the government doing about climate change and where do the other parties stand?
Here's a quick rundown on the major parties' policies. 
The Coalition.
When it comes to protecting our environment, the Liberals say they are committed to reducing emissions through technology and investing in renewable energy, among other polices listed on their party's website.
However, Climate Councillor and leading economist Nicki Hutley calculated that just 0.3 percent of total government expenditure for 2021-2024 has been committed to climate change initiatives - and most of that was committed prior to this year's budget.