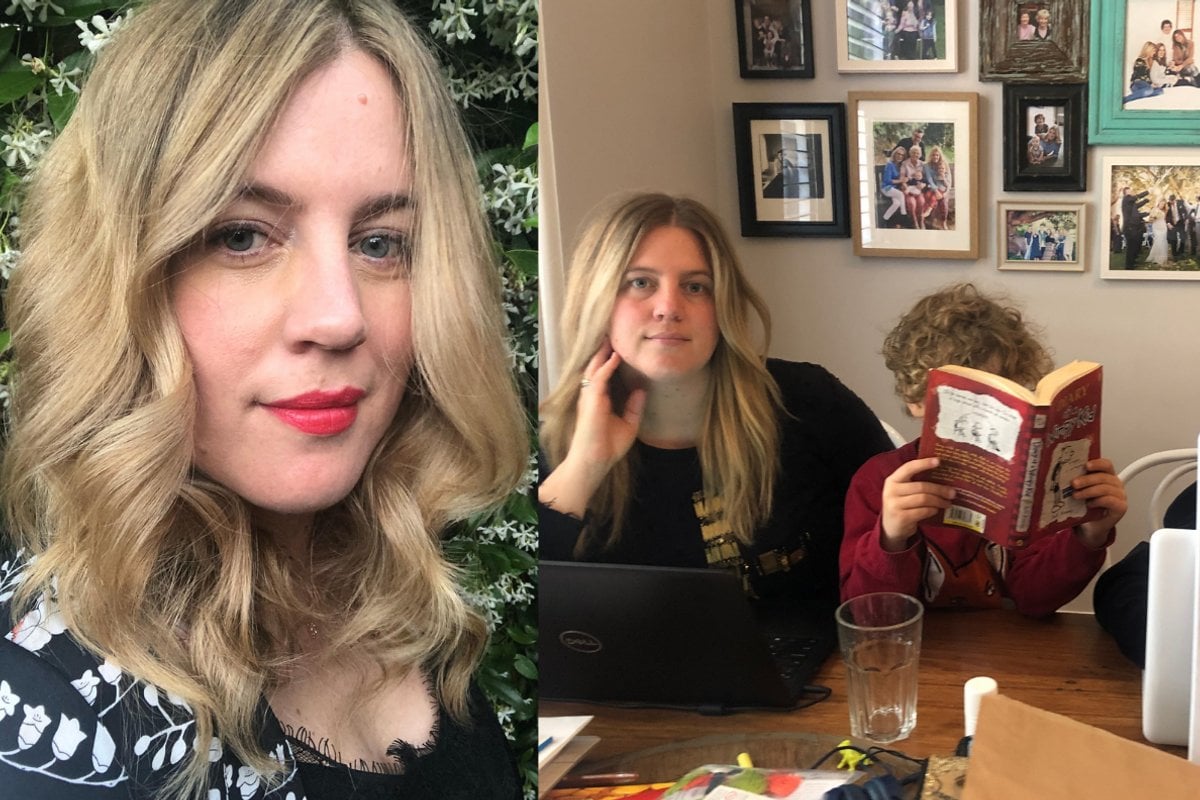 This post discusses depression and may be triggering for some readers.
I thought I was killing it in lockdown (mentally). I was diagnosed with depression earlier this year so went into it aware of my triggers and had my safety nets in place: I was seeing a psychologist regularly (which became via Zoom), my antidepressant medication had found its rhythm, I was exercising.
I'm a freelance worker and so I can be flexible. My husband is on Zoom calls 10 hours a day and is not. I freely took on the mental and physical load of the home learning and all the needs of the family.
We developed our new locked down routine which involved being at various skate parks most of the day in between some hair-pulling worthy home learning with my nine and six-year-old.
Watch: Things you'll never say in 2021. Post continues below.
At the time, I recall describing myself to my psychologist as being in 'survival mode'.
I could recognise I was putting everyone else's needs first with enthusiasm, because I felt that was what was needed. For the family, for the greater good.
As an extrovert, I missed social contact, but I knew it was temporary.