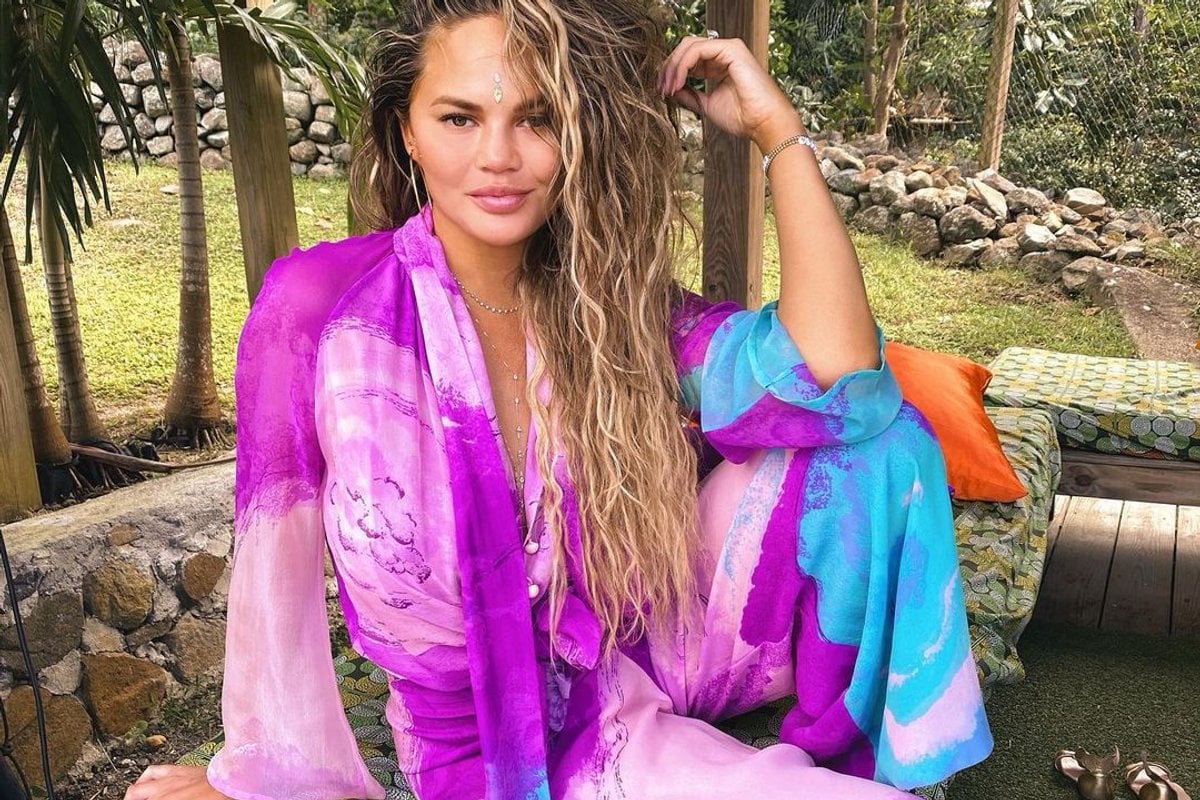 Chrissy Teigen is celebrating a personal milestone. 
This week, she announced she is 50 days sober, her 'longest streak' without alcohol on her documented booze-free journey.
The 35-year-old marked the occasion with an Instagram video of her trying to work out, while children Luna and Miles crawl all over her.
"Today is my 50 day sobriety streak," the caption reads.
"It should be nearly a year but I had a few (wine) hiccups in the road," she shared. "This is my longest streak yet! I still dunno if I'll never drink again but I do know it no longer serves me in ANY way. I don't get more fun, I don't dance, I don't get relaxed. I get sick, fall asleep and wake up sick, having missed what was probably a fun night."
It was in December 2020 that Chrissy Teigen first announced she wanted to quit booze, revealing she four weeks sober. And then on Inauguration Day, in January 2021, she shared a post from the steps of the Washington Monument reflecting on her new life, alcohol-free.
"Ran our asses up the stairs for this shot. Just incredible to be here. Sober. I know that's weird but it's like... a different world for me. Everything is new and better. Very happy. The most happy bigly happy," she captioned a photo of herself, her husband, John Legend, and their children, Luna and Miles.