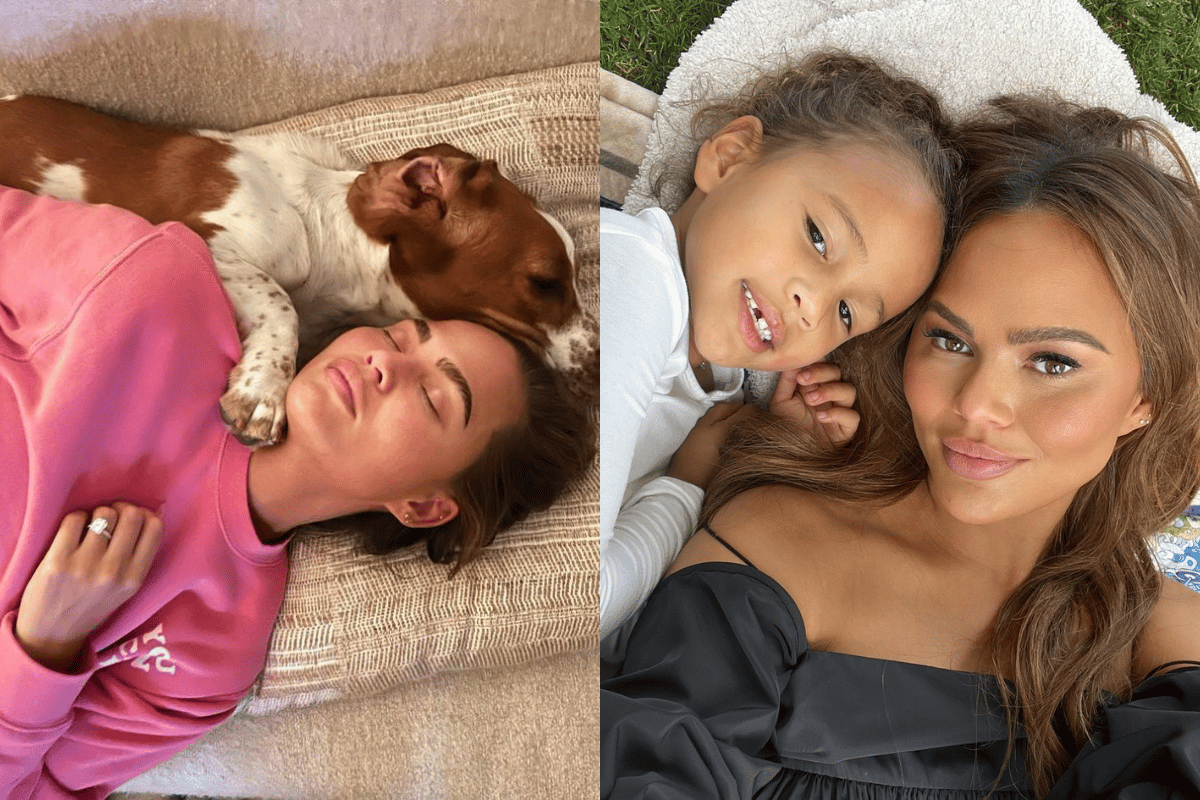 Chrissy Teigen is celebrating a personal milestone. 
This week, she announced she is 365 days sober from alcohol, officially making it her "longest streak" since having a drink. 
The 36-year-old took to Instagram to share a clip of what life is like for her now on her booze-free journey, while admitting her personal frustration over not being able to "remember" occasions due to drinking. 
"Not a drop of alcohol in 365 days," her post began. 
"I miss feeling loopy and carefree sometimes, but to be honest toward the end, it didn't give that fun feeling anymore anyhow. I drank to end crazy anxiety that later mostly went away when I – get this – quit drinking! Sigh. Anyhow, I feel really good. Sometimes I get really frustrated looking back on days I should remember way better than I do because of alcohol. Like when I drank cafe patron and fell asleep while an Outback Steakhouse chef taught me (my friends) how to make a bloomin onion at my house. I wish I was awake for that."
The model went on to explain remembering award shows is difficult too.