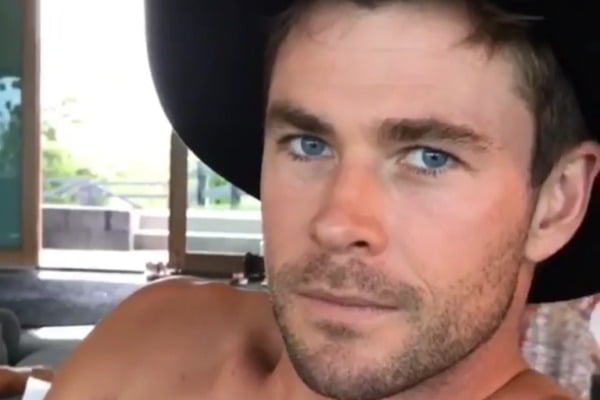 1. Please enjoy this video of Chris Hemsworth working out like a… wombat.

Chris Hemsworth has secured himself as one of the most-loved Aussies, nay, people, in the world right now.
Because honestly, what is there not to love? Not only is he very attractive, nice, the king of wholesome dad vibes and oh, Thor, but he's also funny.
And judging by the latest footage the world is fawning over, he brings a little humour to his workout routines, too.
(Seriously, how can people actually even talk while they're working out?)
In the sweaty vid, Chris translates a series of different exercises called out by his trainer, Luke Zocchi, into Australian animals with similar muscle movements, including a wombat, platypus, kangaroo, koala and… goanna ¯\_(ツ)_/¯.
It's… great, especially the part where his trainer calls out: "Let's go roo boy!"
Behold:
This has officially made us tired.
2. Um. Jessica Simpson needs your help with her extremely swollen… foot.

Sometimes, we regret to admit, Dr Google doesn't have the answer for everything.
But if there's one thing the internet is great for, it's asking strangers for home remedies to cure unusual… ailments.