Just over a week after giving birth, interior designer and lifestyle blogger Emma Hawkins has given her followers a candid look into the life of a new mum.
Between one-week-old Arabella's departure from hospital, to the newborn's first coffee date and Hawkins' own declaration of love for her first child, fans and followers of the new mum have quite the intimate insight into life post-birth.
However, that kind of openness and candour isn't just limited to the positives, with Hawkins sharing a photo of her fluid-filled feet post-birth to her nearly 60,000 Instagram followers.
For the uninitiated (also known as yours truly), who thought the only side effect of childbirth was bringing home a baby you are solely responsible for both caring for and keeping alive, it came as quite the surprise to see that swollen feet was just one of many downsides to pushing a baby out from inside of you.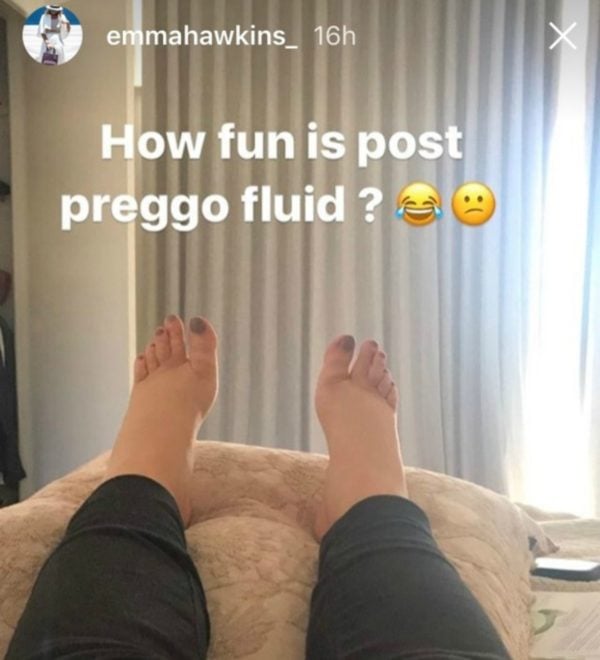 However, both a quick Google search and a quick scan around the mums of the office confirms that postpartum swelling is almost as normal and as common as the birth itself.
According to Heathline's medical reviewer Michael Weber, during pregnancy, the body produces about 50 percent more blood and fluids than it usually does to meet the needs of the growing baby.
So naturally, you're not going to lose all that fluid the moment the baby pops out. And ta-da, swollen feet, or in many cases swollen everything and anything, is part and parcel of the whole process.