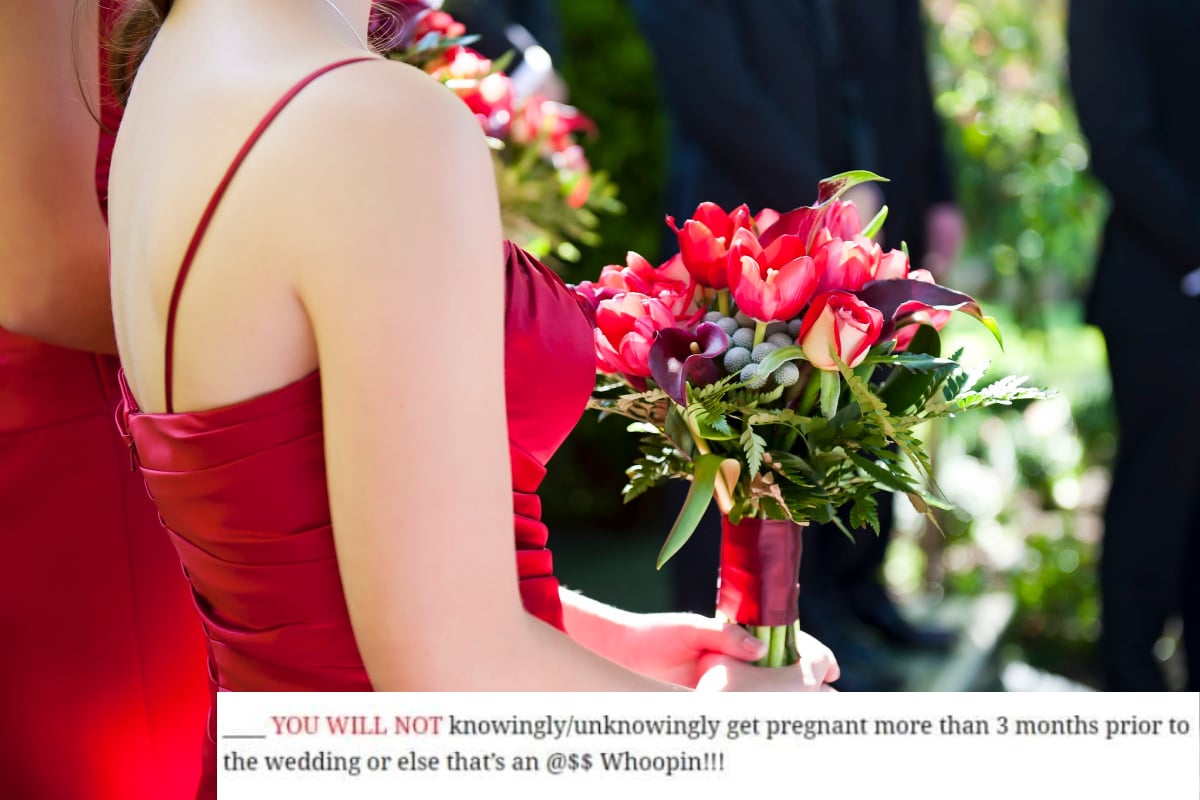 Prepare yourselves. For there's another horror bride story going viral, and this one involves… contracts.
Specifically, one bride's desire to have her number of bridesmaids sign a document that stipulates the conditions of her wedding.
But the contracts don't just dictate what the women can or can't do on the day of the wedding. No. That would ignore the fact that obviously there are many things bridesmaids must agree to before the wedding.
Watch: Mamamia Confessions: The worst request I received as a bridesmaid. Post continues after video.
"I've read a lot of horror stories about brides having issues with their bridal party and I just want my planning and wedding day to go smoothly," an anonymous woman shared with a Facebook group.
She then shared possible contracts that she found, from which she suggested she could mimic for her wedding. She stated that having such signing would mitigate the potential for "pain and suffering".