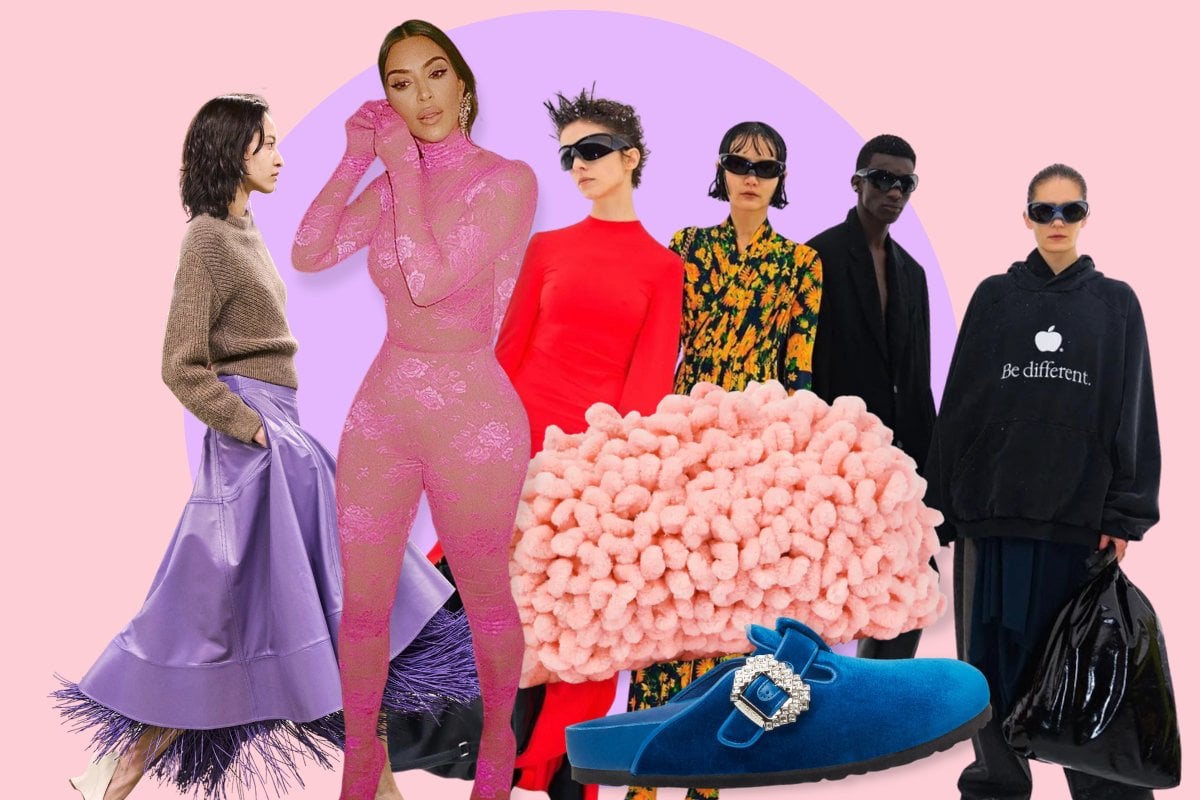 Have you heard about the 29 thousand dollar skirt?
Oh, you haven't??
You must be a normal, well-adjusted person who is worried about rising petrol prices and not a consumer of couture, like the micro-elite that have signed up to pre-order this extremely pricey leather skirt on luxury fashion website Moda Operandi.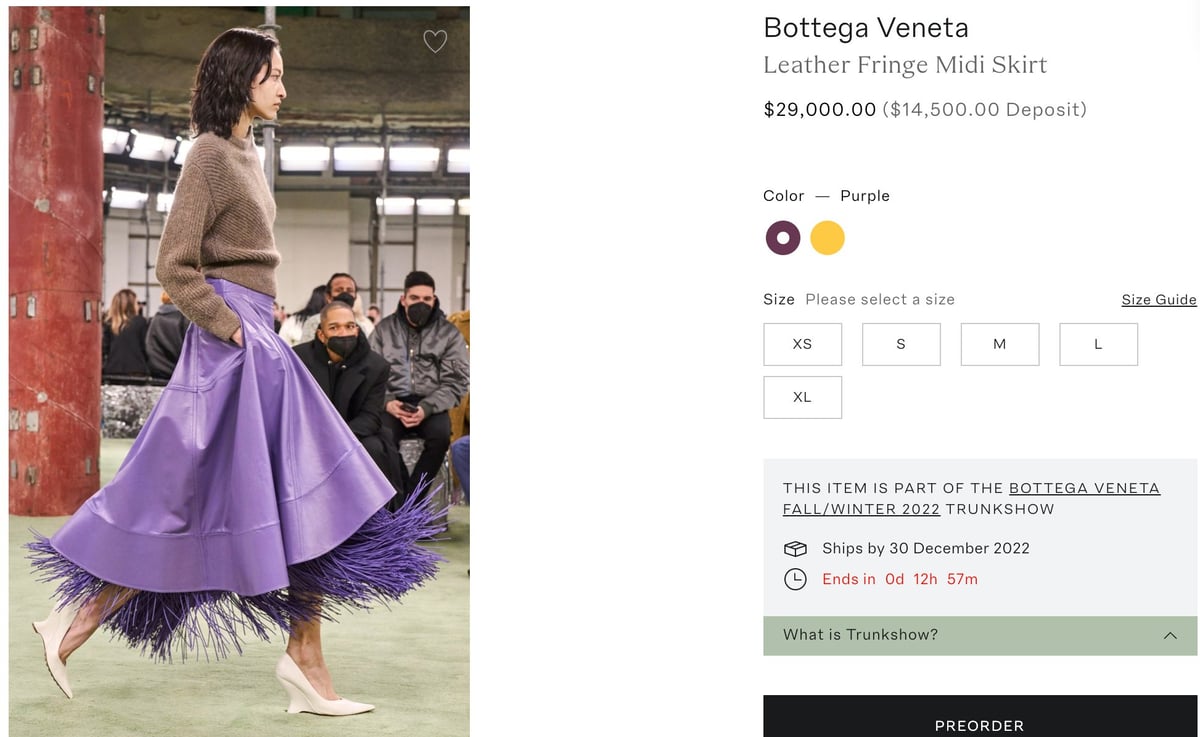 That'll just be a $14.5k deposit and it's yours by December! Image: Moda Operandi. The "muppet skirts", as the internet affectionately called them, came down the Bottega Veneta runway at the Fall/Winter 2022 shows in Milan. Showcased in purple and yellow, they became desirable in the eyes of the fashion media immediately, circulating in trend reports moments after the show's conclusion.
We even gushed over the covetable midiskirts on our fashion podcast, What Are You Wearing?
None of us were to know they would cost the equivalent of a year's private school fees. Or a small SUV (that was $29k USD, by the way.)
But the joke's on us, because the reason the style is currently available for pre-sale is because it will inevitably sell out.
On the flipside, in the past month we've all been very triggered by this viral strip of fabric Miu Miu miniskirt which is objectively not wearable.