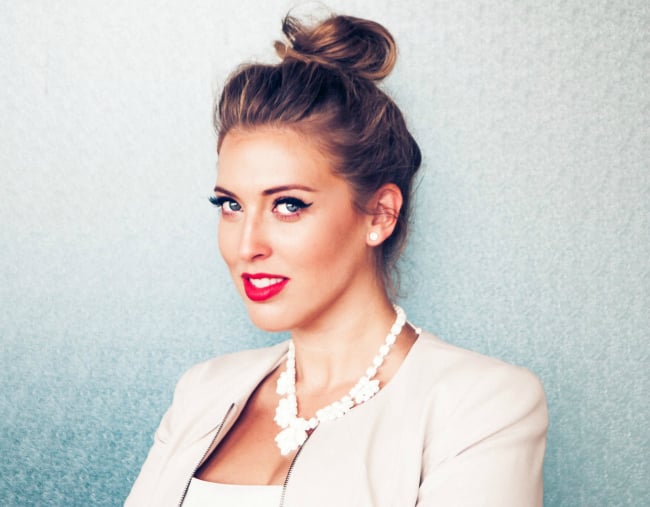 While most Aussies enjoy sex, it appears we're not so good at discussing it. It might not be a subject posted too openly about on social media but thanks to Smiling Dick, creator of the Prolong device and climax control training program, I have the statistics to tell you exactly what's going on in bedrooms down under.
A recent survey by Prolong found one in three women feel embarrassed to ask men to continue to pleasure them after they've already climaxed. Meanwhile, 25% of Aussie men feel awkward discussing "duration" with their partner. Before we even start to look at solutions, the first step to getting a better sex life is being aware of what's going on and being able to talk about it.  If there's something bothering you about your sex life – from a bad lubricant to an inability to orgasm – it's time to speak up.
Lack of foreplay. Throughout my career as a sexologist, one of the most common complaints I've heard is a lack of foreplay. Foreplay isn't a word women just like saying for the sake of it. Women need blood flow too. The increase in blood flow makes the area more sensitive and sex more enjoyable, increasing the chance of orgasm. And the way blood flow is increased to the region is through stimulation – it's as simple as that. Over 26% of women feel they're hard to please, according to Prolong, yet it's very likely their partners simply aren't giving foreplay the time of day before their times of the day is done.
Speaking of blood flow, length of time between the sheets. Once the show gets going, there can be embarrassment and even disappointment if the final act doesn't last as long as either one or both would like. Prolong's survey reveals a staggering three in four Aussie men wish they had more control over how long they last, and one in two say they have felt embarrassed or a sense of shame over their perceived lack of stamina. Too often couples ignore this issue leading to further disappointment.
It's something that's impacting many couples but due to embarrassment, not a lot of couples are speaking about it with 46% of men feeling that there is a stigma associated with discussing health issues like PE. Remind yourself that imperfect sex is perfectly normal, and that's what makes every relationship its own. But talking about things can help.
We deep dive on the best way to use vibrators and toys to your advantage, on our sex podcast.
Rough sex & Boundaries. This is not always a mishap but can be if not welcomed. Often if one partner has been watching quite a bit a porn, they start to believe that the type of sex they see on screen is the type of sex their partner desires. But that's not always the case. We often don't address sexual boundaries and consent in relationships, so when one person goes for the full "50 shades" and the other is after some intimacy, it can feel too much and sometimes intrusive. This is exactly why we need to communicate around sex and the type of sex we desire.