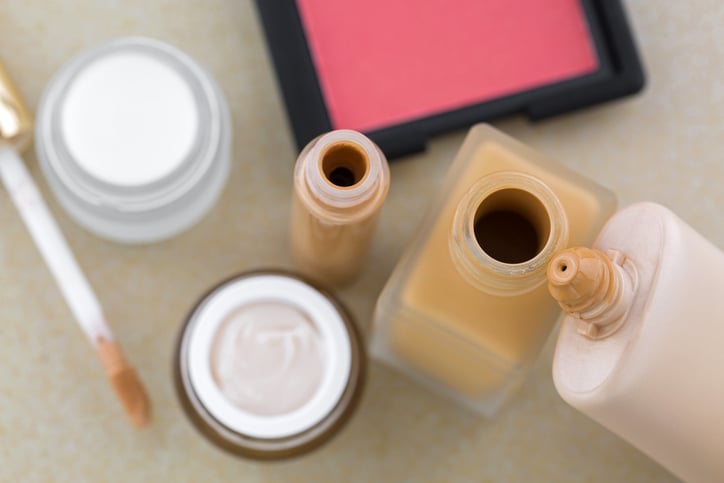 I used to go to the gym. Like I was a proper exerciser – I'm talking four times a week.
And while my gyms and the type of training and classes changed over the years, I always went first thing in the morning before work.
I haven't exercised properly in a few years and sure, I could go into why here, but this would then quickly descend into a therapy session when I know you're all here to get to the bit about foundation.
We take a peak through Leigh Campbell's beauty bag. Come along for the ride.
Training early and then getting ready in the gym bathroom before work meant I got to observe many different women and their grooming habits.
I was kinda like the beauty version of David Attenborough.
And what I noticed about other women's makeup application while I was doing mine (I swear I wasn't perving or stalking, you kinda just observe things in your peripheral) was how they put on their foundation.
Quite a few women apply liquid foundation in the same way they apply moisturiser. So they'll squirt out a few pumps, rub it between their fingers and then swipe it over their face somewhat haphazardly and rub it in.