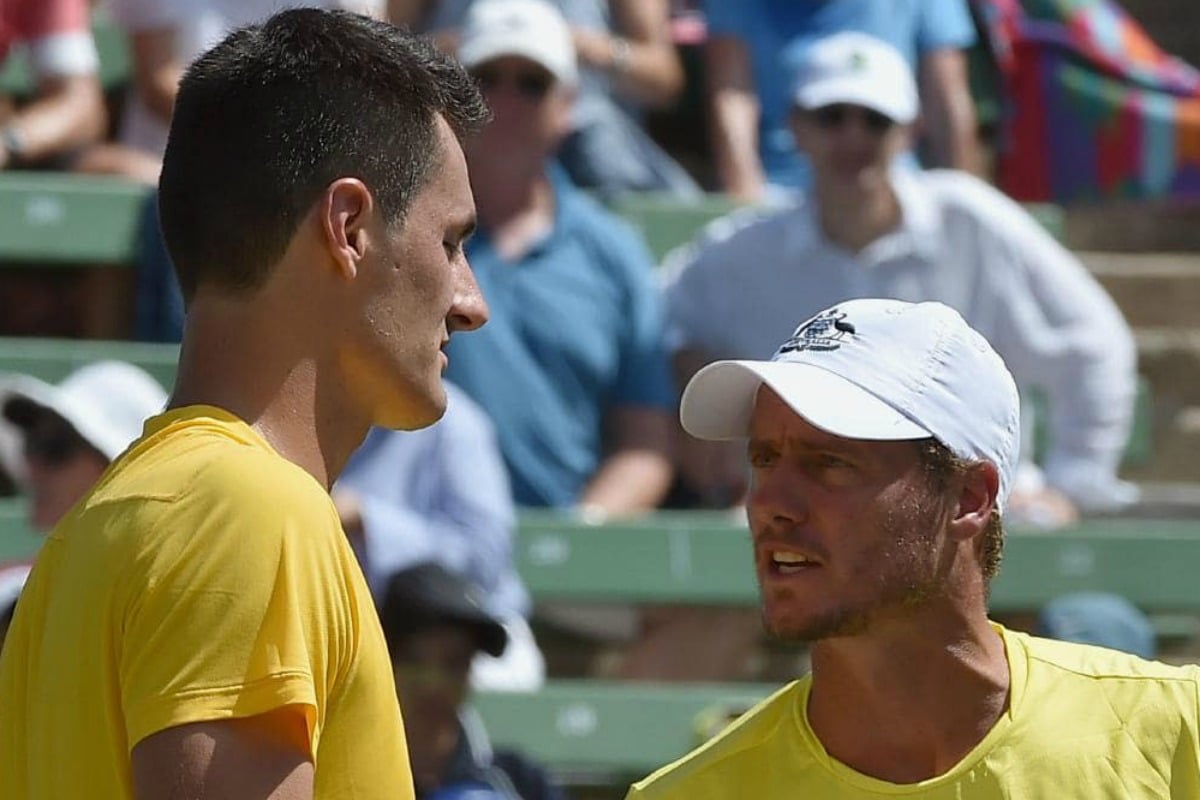 Bernard Tomic has affirmed his threat to "knock out" Lleyton Hewitt – deciding to one-up it on national television.
In the 60 Minutes interview that aired on Sunday night, the troubled Australian tennis star confirmed he sent a threatening text message to the Davis Cup captain and now he "stand(s) by it".
"Yeah, I did message him. I said exactly the words, 'I will knock you out if you come one metre from me', and he knows that. I stand by that," Tomic said.
However, he denied other claims Hewitt made as a simmering feud reached boiling point during the Australian Open, after Tomic lashed out at Hewitt for his Davis Cup management choices.
Viewers also noticed Tomic's constant winking during the interview: 
Last month Hewitt said he had received threats "for me and my family" from Tomic for "a year and a half now", saying some involved his wife Bec Hewitt.
Tomic vehemently denied threatening Hewitt's family to 60 Minutes reporter Allison Langdon.
"But did I mention his family? That's pretty low. Mention family, kids, and stuff? How low do you have to be, I think that's one of the lowest things I've ever heard from him.
"I stand by my threats to him, but not to his family.
"I've never threatened kids. Absolutely not. That's so wrong. that's really low. For him to say that, that's really low."