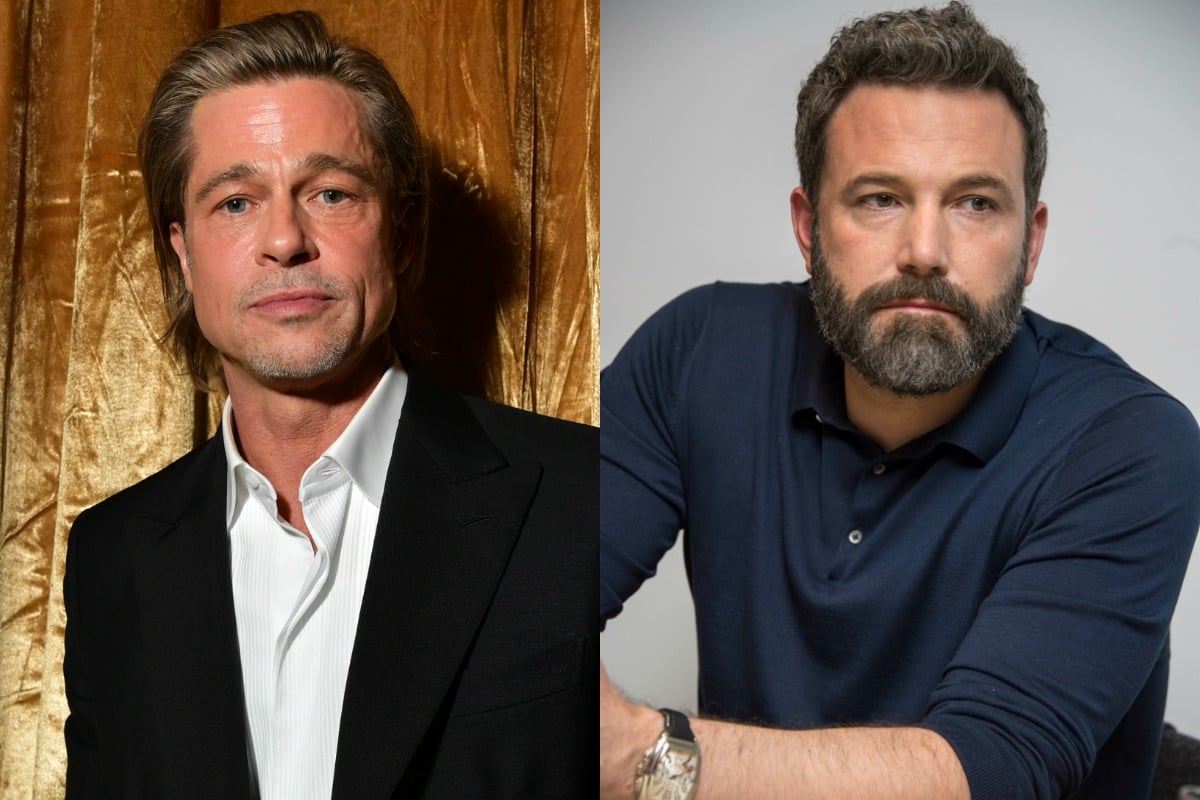 This year, Hollywood's awards season has taught us one invaluable lesson: Redemption is the most powerful weapon in Hollywood.
For men like Brad Pitt, Ben Affleck and even Justin Bieber, the past few months have been a time of complete reinvention. A time for the creation of a redemption narrative.
Amid his long road to Oscars glory, Brad Pitt's meticulously engineered Oscars campaign did more than just secure the award for Best Supporting Actor at the Academy Awards.
From in-depth, intimate profiles about his struggles with alcohol to oddly hilarious, self-deprecating acceptance speeches, we truly saw a new side of Brad Pitt this award's season.
Watch a clip from Brad Pitt's speech at the Screen Actors Guild Awards below. Post continues after video.
We saw a side of Brad Pitt who wasn't afraid to crack a joke – even if it was at the expense of himself. A Brad Pitt who proudly supported his ex-wife, Jennifer Aniston, 15 years on from their incredibly public divorce.
It was a very different Brad Pitt from the man who became the focus of the tabloid headlines in mid-2019. At the time, reports surfaced that Pitt had little to do with his six children from his marriage to Angelina Jolie. There was also a harrowing investigation into an alleged confrontation between Pitt and his eldest son, Maddox.
But during awards season, Pitt's Oscars campaign garnered more than just a slew of awards.
In fact, after months of personal turmoil, a few small moments of public redemption seemingly altered the 56-year-old actor's public image.
In mere months, amid his own personal redemption narrative, Brad Pitt completely reinvented himself as the 'good guy'.
Brad Pitt is not the first to do some image rehab with the help of meticulously planned acceptance speeches and a perfectly-timed celebrity profile.