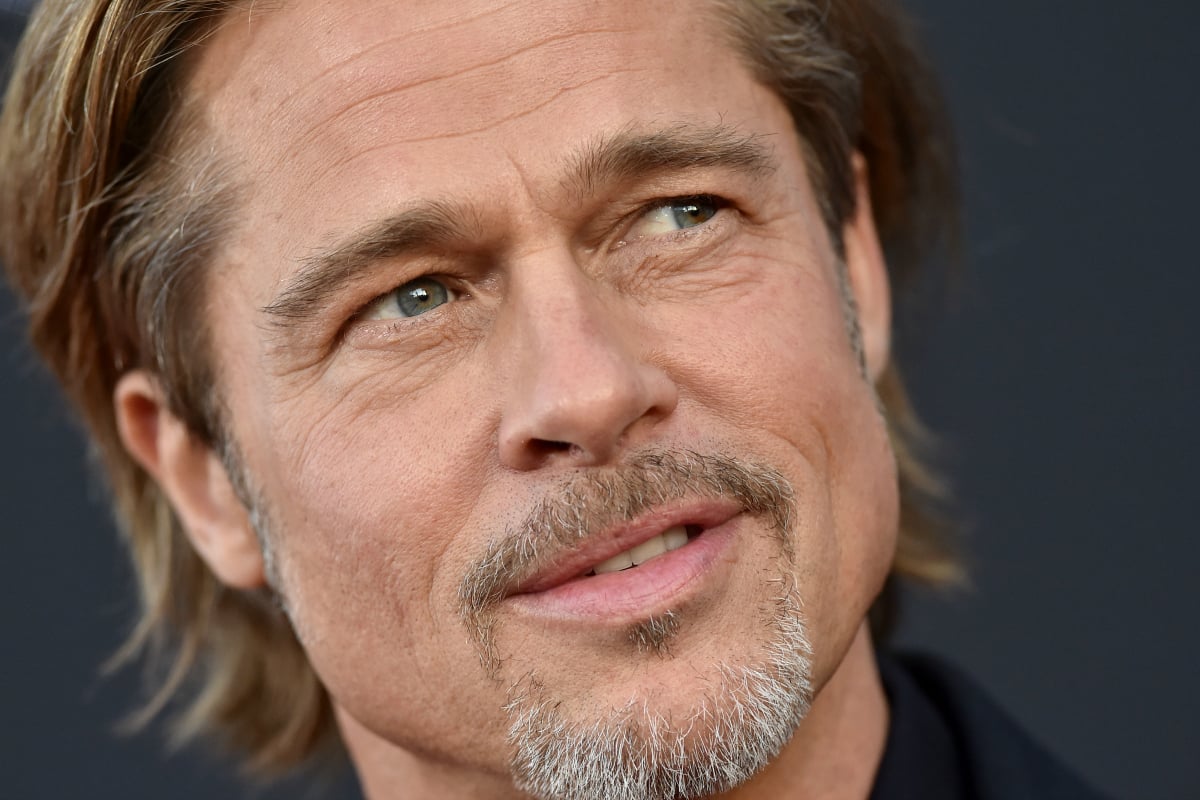 If you are struggling with alcohol abuse, support is available. Contact Alcoholics Anonymous on 1300 222 222.
For three decades, Brad Pitt has been a commodity, one traded by movie studios, agents and tabloid media. Where interest in most Hollywood stars fades over time, the 56-year-old still has black SUVs trail his car, a rampart of flashing cameras spring up outside every building he enters, photographers goading him into a fight worthy of a double-page spread.
But why him?
Pitt reflected that question on Mark Maron's WTF podcast this week after his Once Upon a Time In… Hollywood co-star, Leonardo Dicaprio, confessed he's largely left alone by the paps these days.
Watch: Brad Pitt on opening up about addiction. Post continues after video.

"I'm a little disgruntled with you, now that I hear that. I'm just, like, trash-mag fodder," he laughed.
"I don't know… because of my disaster of a personal life, probably."
All part of the price of being Brad Pitt. One he started paying in the early '90s.
Fame, depression and drugs: the beginning of Brad Pitt's career.
Alcohol and drugs became a crutch for Pitt early on in his career. His profile swelled after an appearance in the 1991 cult classic, Thelma and Louise, and roles in Interview With The Vampire, Legends of the Fall (for which he received a Golden Globe nomination) and Seven only cemented his status as Hollywood's new obsession.
But speaking to The New York Times in 2019, Pitt conceded that his sudden success wasn't "the lottery it appeared from the outside".