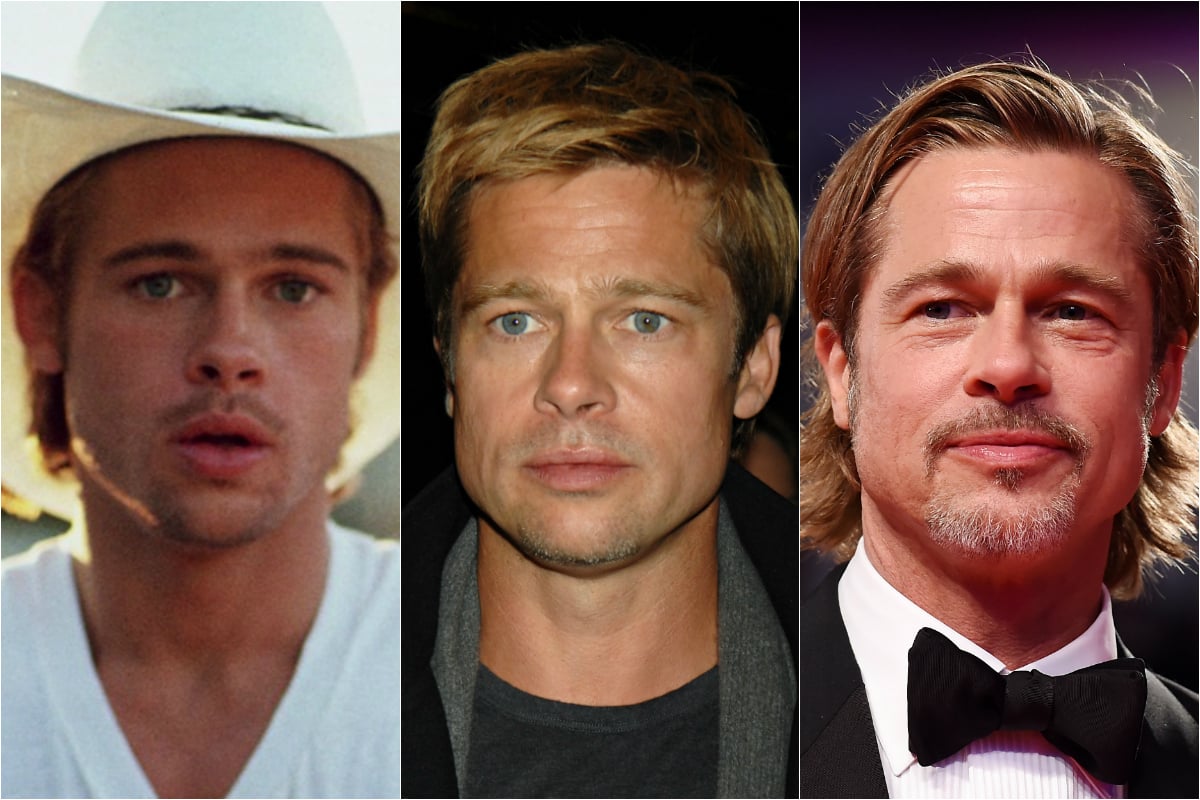 If you are struggling with alcohol abuse, support is available. Contact Alcoholics Anonymous on 1300 222 222.
Over the past couple of years, Brad Pitt has confronted his "ugly side". It was a part of him kept hidden away from the red carpets and cameras, a part only those closest to him — those he loved the most — got to see. His alcoholism.
In 2017, he exposed it to the world via GQ, explaining his then-recent split from partner of 12 years, Angelina Jolie: "This last year, you know — things I wasn't dealing with. I was boozing too much. It's just become a problem".
In a new interview with The New York Times, the 55-year-old has revealed that he first opened up to a group of strangers. An all-male Alcoholics Anonymous group, which he attended for a year-and-a-half after Jolie filed for divorce in 2016.
"You had all these men sitting around being open and honest in a way I have never heard," he told the publication. "It was this safe space where there was little judgement, and therefore little judgement of yourself.
"It was actually really freeing just to expose the ugly sides of yourself," he said. "There's great value in that."
Fame, depression and drugs: Brad Pitt's early career.
Alcohol and drugs became a crutch for Pitt early on in his career. His profile swelled after his appearance in the 1991 cult classic, Thelma and Louise, and roles in Interview With The Vampire, Legends of the Fall (for which he received a Golden Globe nomination) and Seven only cemented his status as Hollywood's new obsession.
But Pitt told The New York Times that his sudden success wasn't "the lottery it appeared from the outside".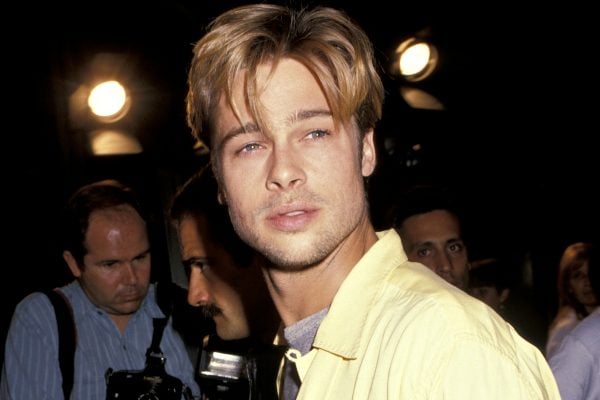 "In the '90s, all that attention really threw me," Pitt said. "It was really uncomfortable for me, the cacophony of expectations and judgements. I really became a bit of a hermit and just bonged myself into oblivion."
He's spoken previously about grappling with depression for much of that decade. It was a period, he told the Hollywood Reporter, that helped him figure out who he was.
"I see it as a great education," he said, "as one of the seasons, or a semester: 'This semester I was majoring in depression'."