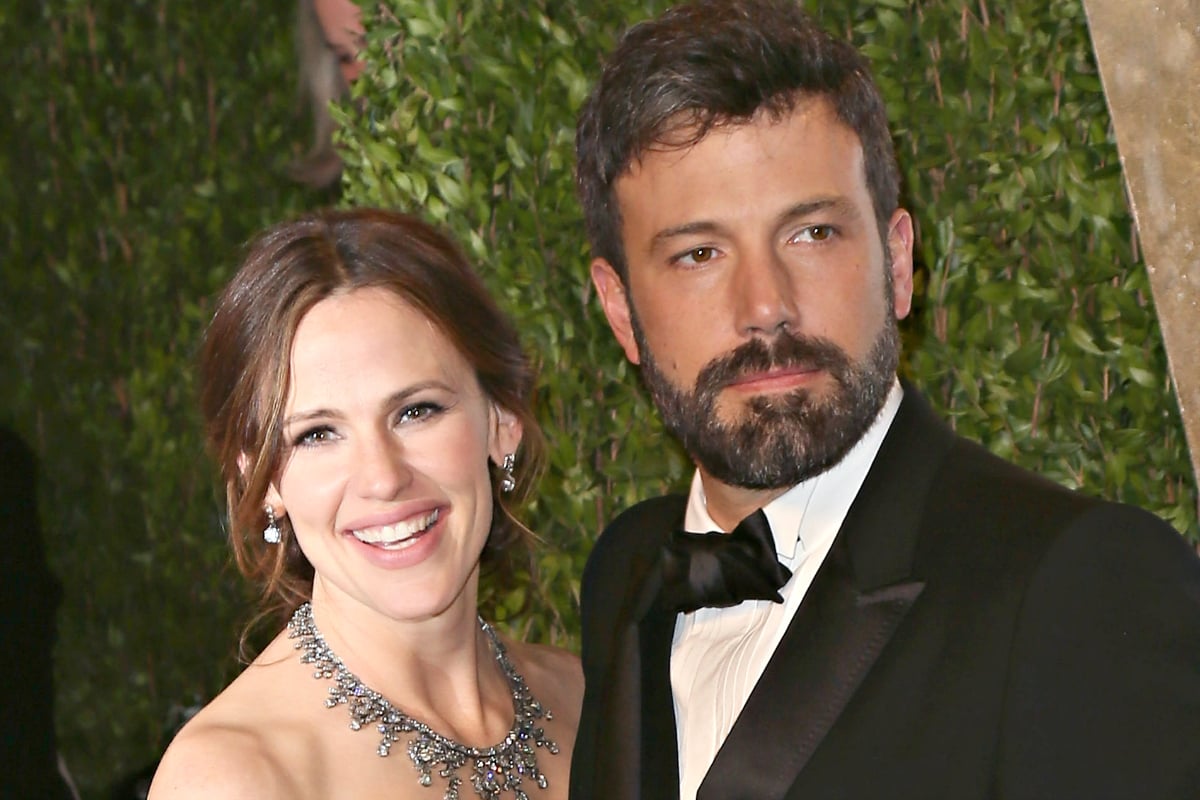 The first time Ben Affleck encountered Alcoholics Anonymous he was just a boy. His father had a crippling addiction — "bottom of the barrel, terrible", Affleck's brother and fellow actor, Casey, once described it.
To help them understand, their mother sent them to Alateen; workshops for young people affected by a relative's drinking. In dark, damp church basements in New England, Ben and Casey talked through what was happening with strangers and other kids who could understand.
Watch: Ben Affleck is among the celebs who have been forced to work with an ex. Post continues after video.

Their father ultimately became sober after two years of homelessness and divorce from their mother, and the boys became men. Men with alcohol addictions of their own.
In a New York Times profile published this week, the 47-year-old offered a rare reflection on his struggles with booze, the role it played in the breakdown of his decade-long marriage to Jennifer Garner, and what sobriety looks like when Alcoholics 'Anonymous' simply isn't possible.
"The older I've gotten, the more I recognise that my dad did the best he could," Affleck told the publication. "There's a lot of alcoholism and mental illness in my family. The legacy of that is quite powerful and sometimes hard to shake."
Here's how Affleck got to this point; from the defining relationships to the watershed moments.
Ben Affleck's relationships: Gwyneth Paltrow, Jennifer Lopez and Jennifer Garner.
In 1997, two young actors named Ben Affleck and Matt Damon stunned Hollywood with a screenplay that would become one of the most critically acclaimed movies of the year. It won them an Oscar the following March.
Throughout it all, Affleck was dating another young star, Gwyneth Paltrow. Their stop-start relationship included their roles in the Oscar-winning film Shakespeare in Love, before it eventually fizzled out in 2000.
Two years later, Affleck started dating singer Jennifer Lopez, whom he met on the set of the critically panned movie, Gigli. The pair became engaged within months, and for the next year-and-a-half were Hollywood's super couple. Their relationship is even credited with kick-starting the hybrid celebrity couple name, courtesy of their now-iconic portmanteau: 'Bennifer'.