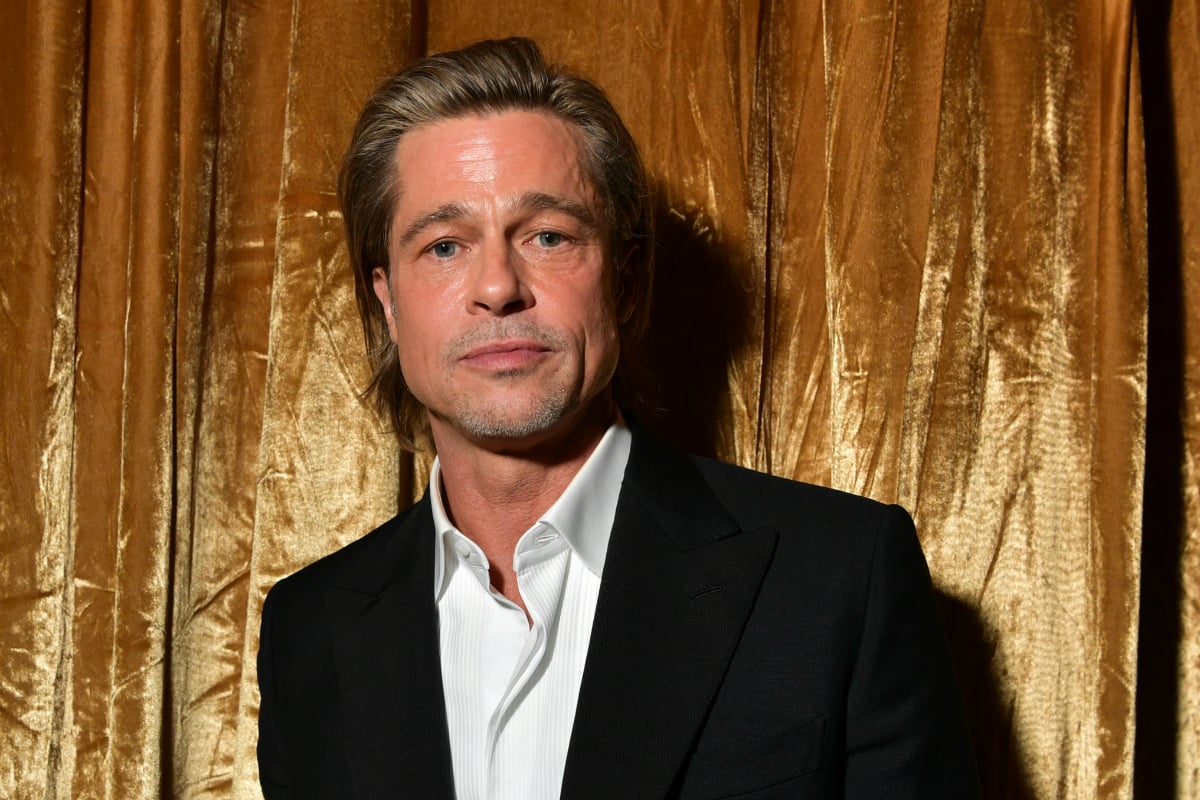 We're witnessing Brad Pitt's third act. It's a tale of a 56-year-old man, wisened from a life of scrutiny and personal turmoil.
There have been out-of-the-blue magazine profiles in which he opened up about his struggles with alcohol; public reflections on his parenting and the breakdown of his relationship with Angelina Jolie; acceptance speeches in which he cracks wise with all the deftness of a seasoned comic.
We're seeing a man who's reflective, introspective, humbled and witty. And at the core of it all, just a bloke working out what it means to be a single, working dad.
But… is any of it actually authentic?
Watch: Brad Pitt, the comedian, at the 2020 SAG Awards.

Laura Brodnik, Mamamia's Entertainment Editor (and a font of wisdom on the Oscars machine), is among those who believe Pitt's reinvention is part of a meticulously engineered campaign to win his first Academy Award for acting. Pitt's been nominated three times before and won Best Picture in 2014 for 12 Years a Slave, which he produced and starred in.
So far this season, he's taken home every other major award for his role in Once Upon A Time In Hollywood. But when it comes to vying for a little gold man, a decent performance simply isn't enough.
As Laura previously explained, "The majority of the award categories are nominated by the members of the corresponding branch to the award. This means that actors nominate actors, film editors nominate film editors and all voting members are then eligible to select the Best Picture nominees.
"As with any election, whether it be for Prime Minister or a primary school canteen committee, it all comes down to public perception, overall popularity and how you are viewed by your peers in relation to your competitors."
Listen: The Spill discuss Brad Pitt's campaign strategy. Post continues after podcast.