It's been just two weeks since the world learned Barnaby Joyce is expecting a baby with a former member of his staff, 33-year-old Vikki Campion, in April.
In that (short) time, we've heard from the estranged wife of the Deputy PM, Natalie, who had been married to Joyce for 24 years before their split last year. She described the revelation that her husband had been having an affair, and was now expecting his fifth child, as "devastating".
"This situation is devastating on many fronts," she said, in a statement published by The Australian.
"For my girls who are affected by the family breakdown and for me as a wife of 24 years, who placed my own career on hold to support Barnaby through his political life."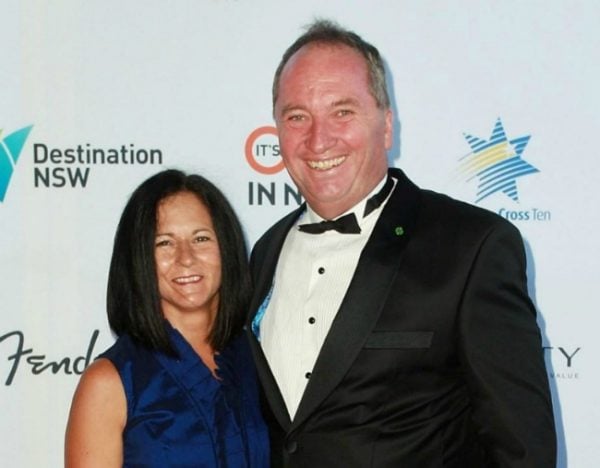 We've heard from Campion's father, we've seen Malcolm Turnbull impose a ban on ministers sleeping with their staff (a ban that was quickly dubbed #BonkBan on Twitter), and we've even watched US TV host John Oliver brand Joyce a "hypocrite".