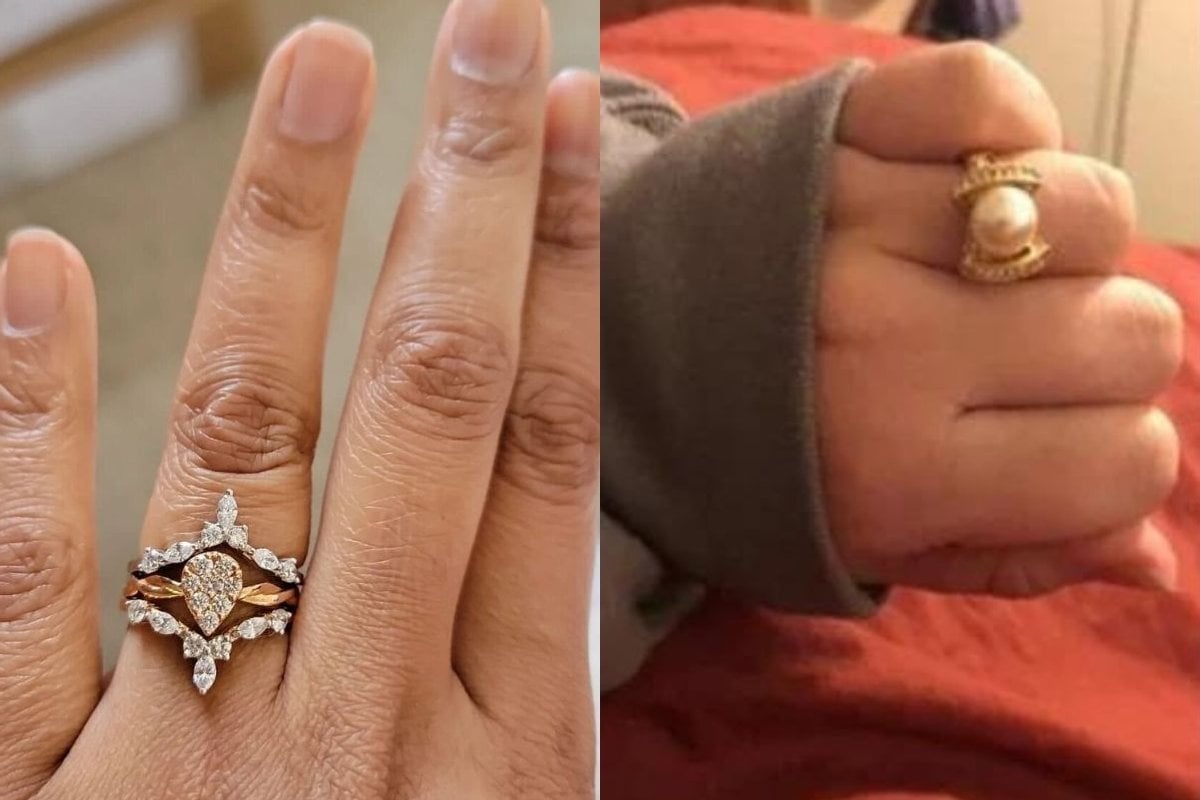 An engagement ring is a very... particular piece of jewellery – especially for those women who have had a very clear picture in their mind of the Engagement Ring Of Their Dreams since, well, forever.
But what do you do if, when your partner pops the question, they don't propose with the perfect sparkler you had in mind?
And how do you navigate having to wear a ring we are not absolutely in love with?
Watch MM Confessions: The worst lie I've ever told my partner. Post continues after video.
After a wee bit of research, and speaking to some women from the Mamamia community, we realised just how common it is for a soon-to-be bride to receive an engagement ring she isn't keen on. Like, at all.
Here's what six women had to say...
"I threw the ring back at him."
It was a rather, er, strange moment for a then-heavily pregnant 19-year-old Julia* when her boyfriend suddenly pulled over his car as they were driving along.
They were on a residential street in their hometown when he told her he needed to get something off of his chest.