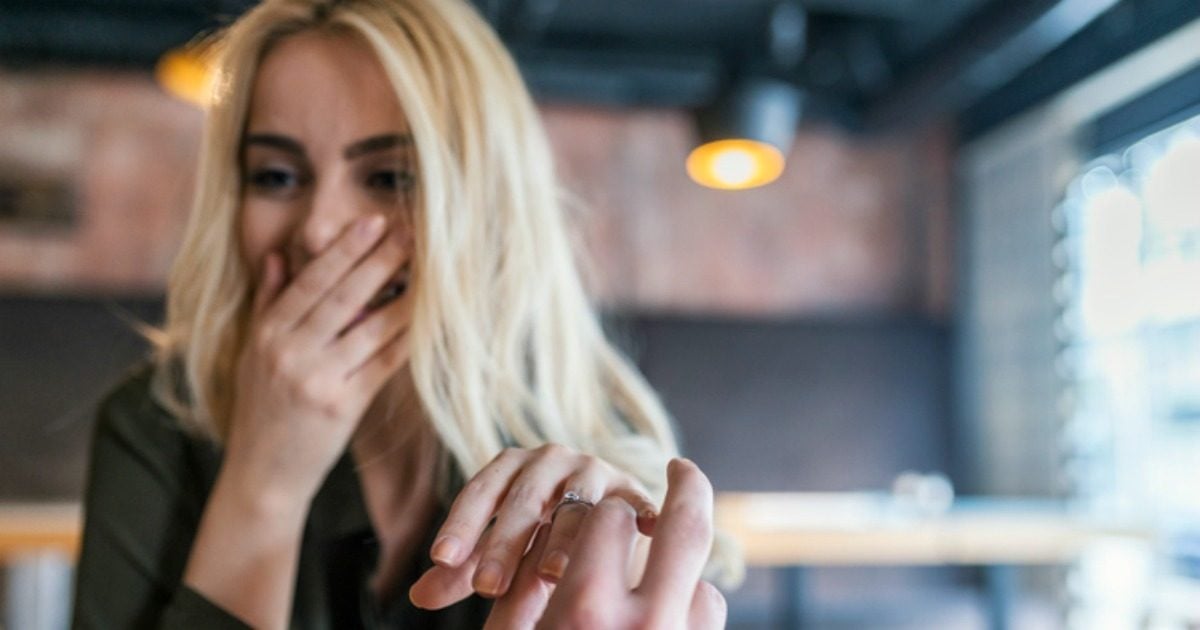 A future bride has been slammed as 'trashy' after complaining about her engagement ring on Facebook.
A screenshot of the unnamed woman's post has been posted on Reddit. In it, she expresses her disappointment at the pearl ring after her fiancé "finally" proposed, along with pictures.
"He pulled it out of his pocket and it took just about everything in me to not laugh and question whether this was real life or not," she wrote.
Ouch.
She goes on to say that after wearing it for a few days, she's "come to terms with it".
"I definitely wish it was something different, but oh well.
"It was his grandmother's and the pearl is my birthstone and I think that's the only reason I've been able to tolerate it."
Opinion on the post has been mainly negative, with most people questioning why she would share this to Facebook instead of talking to her fiance, even if they agreed that the ring was… unique. ¯\_(ツ)_/¯