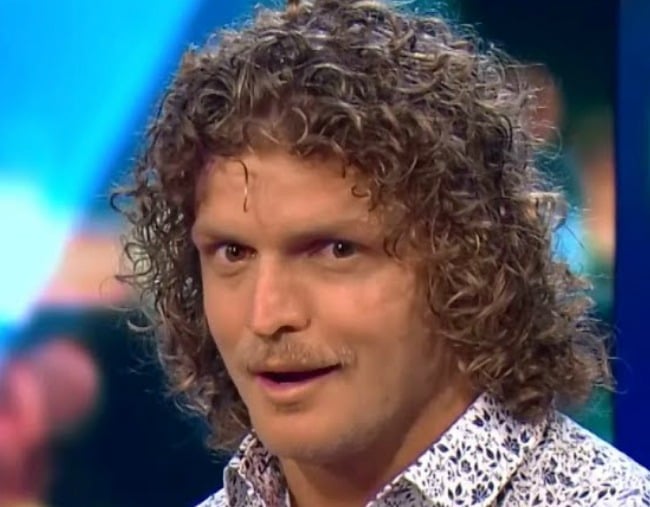 I woke up this morning to very important news.
You may have heard of a young man named Nick Cummins. He's the current Bachelor and apart from referring to women as 'birds' and occasionally whistling at them – he seems fine.
BUT THEN I LEARNED A NEW THING.
You see, Nick Cummins has an aunty. Yes. Interesting. But also predictable. Most people have an aunty or two.
But, pause.
His aunty is goddamn MARGIE.
FROM THE 2012 SEASON OF THE BIGGEST LOSER.