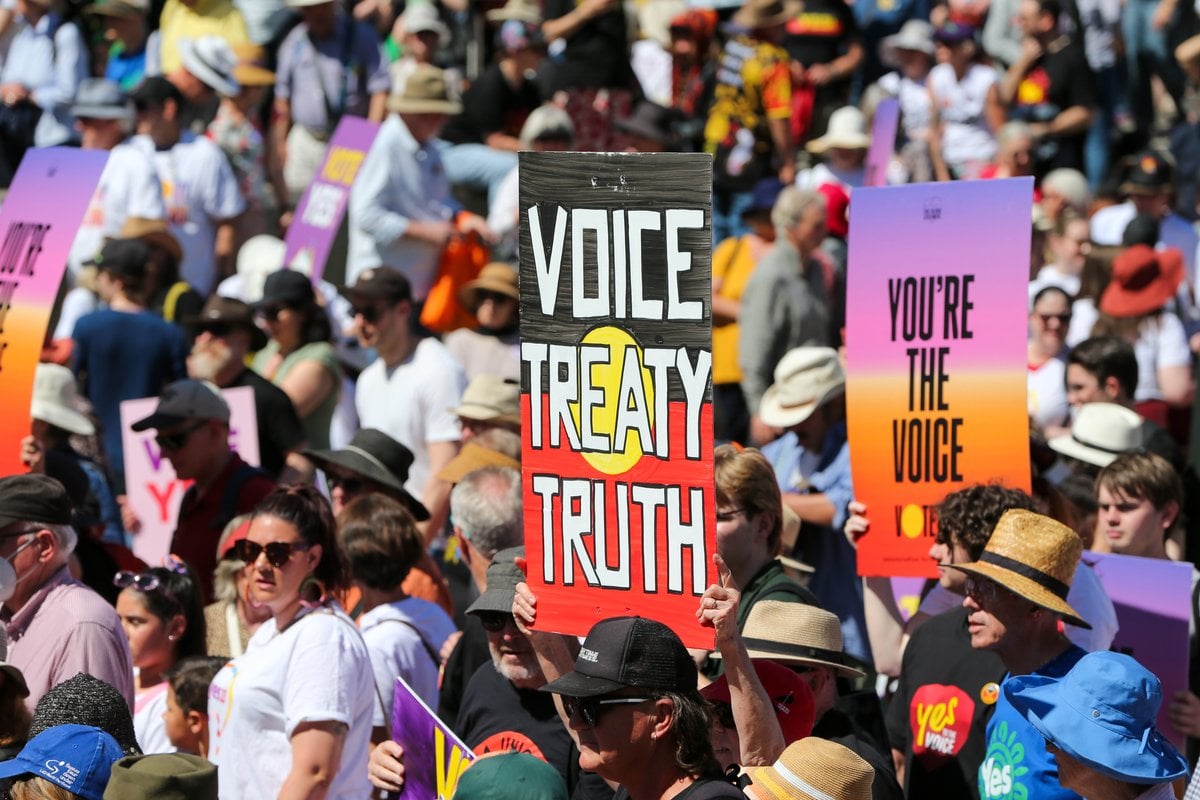 The Australian Broadcasting Corporation's (ABC) Chief Elections Analyst, Antony Green, has projected a result on how the nation feels regarding an Indigenous Voice to Parliament - and the resounding vote is No.
On October 14, all Australians made their vote, with the result being confirmed shortly after.
READ MORE: Australia voted No for the Indigenous Voice to Parliament. So what happens now?
Announcing the No verdict, Prime Minister Anthony Albanese noted the Yes campaign had given it their all.
"When you do the hard things, when you aim high, sometimes you fall short. And tonight we acknowledge, understand and respect that we have," he said.
"Just as the Uluru Statement from the Heart was an invitation extended with humility, grace and optimism for the future, tonight we must meet this result with the same grace and humility. And tomorrow we must seek a new way forward with the same optimism.
Watch: Tony Armstrong on racism in Australia. Post continues below.
"I never imagined or indeed said that it would be easy. Very few things in public life worth doing are. Nor could I guarantee the referendum would succeed. History told us that only eight out of 44 [referendums] had done so. What I could promise was that we would go all in. That we would try. And we have."