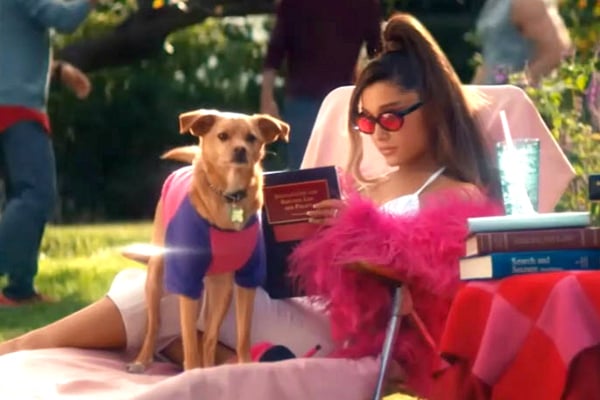 1. Ariana Grande's 'Thank U, Next' video nearly had another Legally Blonde cameo.
If you have yet to watch the cinematic and musical masterpiece that is Ariana Grande's music video 'Thank U, Next,' then we would recommend you put a pin in reading any further, and hop, skip and jump your internet browser to this very important content.
The music clip pays homage to other cinematic greats such as Mean Girls, Suddenly 30, Bring It On, Legally Blonde, and Kris Jenner (she's not a movie, but we've got to mention her somehow) and all done to the poppy tunes of Grande's latest hit.
However, while we got to see our favourite manicurist Palette Bonafonté (played by Jennifer Coolidge) make an appearance, there was another fellow Legally Blonde alum, Matthew Davis – the man behind Elle Woods' snobby ex, Warner Huntington III – who sadly missed out on a feature.