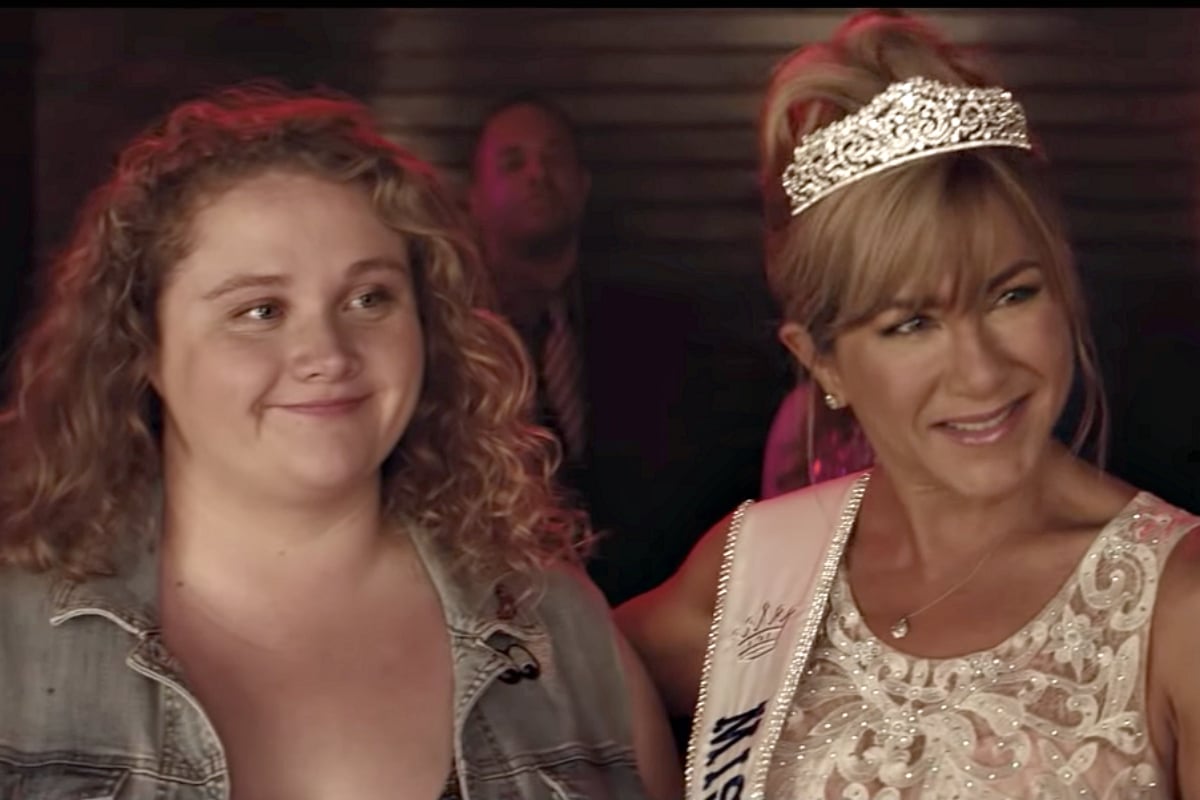 In a week's time, all the women in your life are going to be talking about a little Netflix movie called Dumplin'.
You'll hear words like "Jennifer Aniston" and "based on the book" and "Dolly Parton" and "drag queens". But so that doesn't sound quite as confusing then as it does now, we've thrown together a handy cheat-sheet. That way, you can nod along when your friends (with actual disposable time) talk about it three hours after it's released.
Here's what you need to know.
What's Dumplin' about?
OK. Sparknotes. Based on the best-selling young adult novel by Julie Murphy, Dumplin' centres around Willowdean (played by Australian actor Danielle Macdonald), the body-confident teenage daughter of a former beauty queen (Jennifer Aniston), who signs up to her mum's pageant as a protest against the lack of size diversity.
Who else is in the cast and crew?
Dumplin' is directed by Anne Fletcher (The Proposal, Step Up), and the screenplay was written by Kristin Hahn, a producer and close friend of Jennifer Aniston.
Other notable on-screen credits include:
Odeya Rush (Lady Bird) as Ellen 'El' Dryver.
Dove Cameron (Agents of S.H.I.E.L.D., Liv and Maddie, Descendants) as Bekah Cotter.
Bex Taylor-Klaus (The Killing, Arrow, House of Lies) as Hannah Perez.
Ginger Minge (RuPaul's Drag Race).
But keep your eyes peeled for relative newcomer Luke Benward in the role of Bo. All signs point to him having a bit of a Noah Centineo moment once Dumplin' drops. (ICYMI: Noah was the out-of-nowhere heartthrob from To All The Boys I've Loved Before).
Take a look at the trailer, and you'll see what we mean.