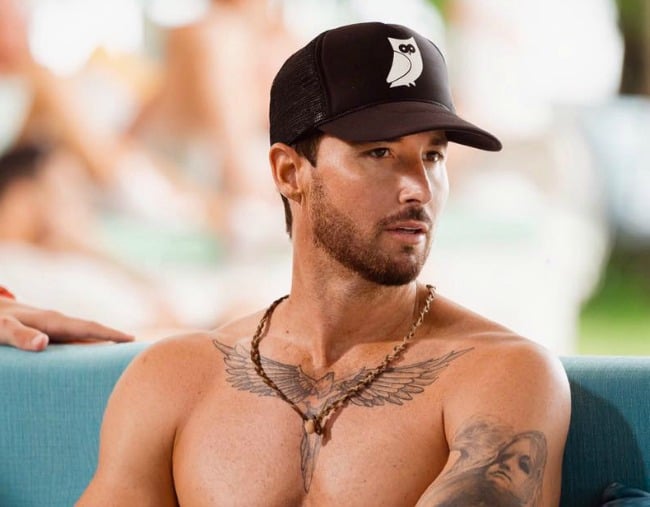 1. A woman paid $6000 for a date with Michael Turnbull. Only, she doesn't want it anymore…

Well, this is a little bit awkward.
At a charity event for Cure Cancer Australia held by Bachelor in Paradise's Jake Ellis last month, fellow BIP contestant Michael Turnbull auctioned himself off for a "VIP date" with one lucky bidder.
But now, the woman who paid $6000 for a night out with the former soccer goalie no longer wants it.
"The lady that put the big bid up didn't want to end up doing it," Ellis told The Goss earlier this week.
Although the second highest bidder was contacted to take the date, they couldn't be tracked down – meaning that only $3000 will be handed over for cancer research rather than the expected $9000.
Ellis put on the World's Biggest Dinner event, alongside fellow Bachelor in Paradise contestsants in honour of his late mother.
2. Ariana Grande just got a tattoo in honour of her fiancé's dad and it's actually incredibly sweet.

Just weeks after her fiancé Pete Davidson got two tattoos to mark their love, Ariana Grande has been spotted with a new tattoo in honour of Pete's father.
According to US Magazine, the 25-year-old singer now has the numbers 8418 on her foot, which was the badge number worn by Pete's firefighter father Scott, who died in 2001 during the 9/11 attacks.
Pete also has the same numbers tattooed on his left arm.
Pete recently got two tattoos in Ariana's honour, including her initials 'AG' on his right thumb and the dangerous bunny symbol tattooed behind his ear.