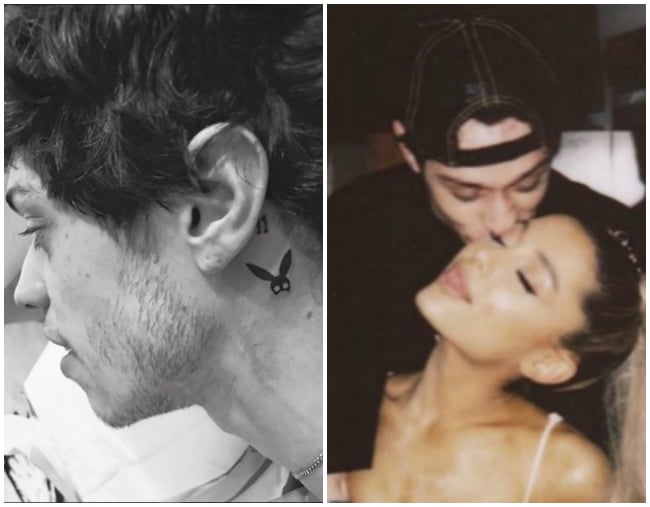 Pete Davidson has made a few, let's call them mistakes, in the past year.
First, he agreed to play an underwhelming and lazy room-mate in a Netflix original.
Then he got a tattoo of his now ex-girlfriend, Cazzie David's, face. On his arm.
He also proposed to Ariana Grande after they had been dating for about two weeks.
Then earlier this month, the 24-year-old asked his tattoo artist to give him an Ariana Grande tattoo, whilst turning the tattoo of Cazzie's face into a… into a tree?
The Saturday Night Live star got his fiancée's "dangerous bunny" symbol tattooed behind his ear, and her initials "AG" on his right thumb.
The pair also got matching tattoos on their hands in the exact same spot to 'symbolise their love', Pete's read "Reborn" and Ariana's read "HTGKMO" which means "honest to god knock me out".