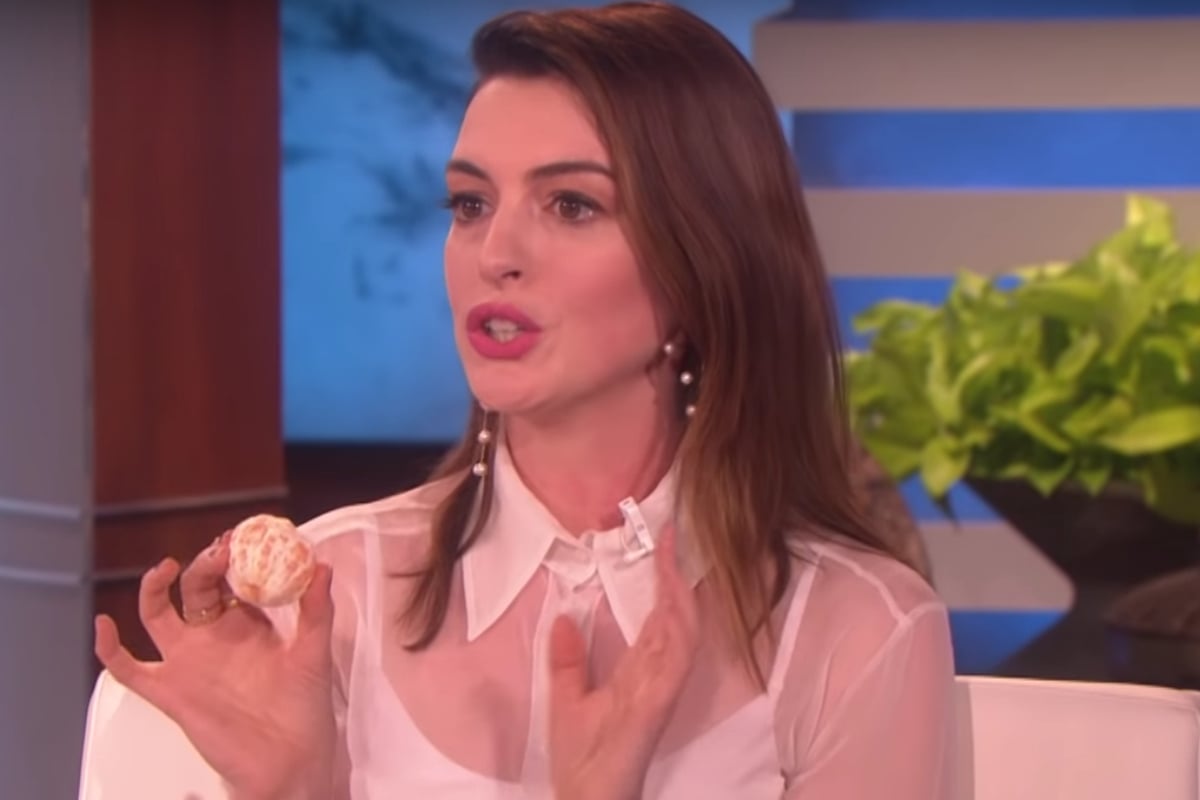 Anne Hathaway has zero time for the "wellness" trends of Hollywood.
You see, many celebrities love to shower their adoring fans with wellness advice, but Anne Hathaway isn't having a bar of it.
The 36-year-old actress hilariously proved the point that not all celebrity-endorsed wellness is legitimate, when she encouraged the entire audience of The Ellen Show to practise "citrus healing", a form of meditation she had completely made up, on Wednesday.
Appearing to promote her new film Serenity, the The Devil Wears Prada actress began by telling the audience a fake story about how she had encountered a family of hippies in California over the holidays, and that they had taught her a new… ritual.
She then encouraged the audience to reach under their seats and pull out the mandarin they'd been gifted and asked them to peel it.
Things were getting weird.
The Ocean's 8 actress continued to discuss a "book" called Citrus Healing at length.
"It was all the ways that you can incorporate citrus into your life to raise your health… Aromatherapy, you can use the peels for cleaning products, and one of the things was how to incorporate citrus into your meditation practice," she said of the "book".
Hathaway then got to the punch line, and asked her audience to hold the peeled fruit to their mouths and breathe deeply. Which they all did.