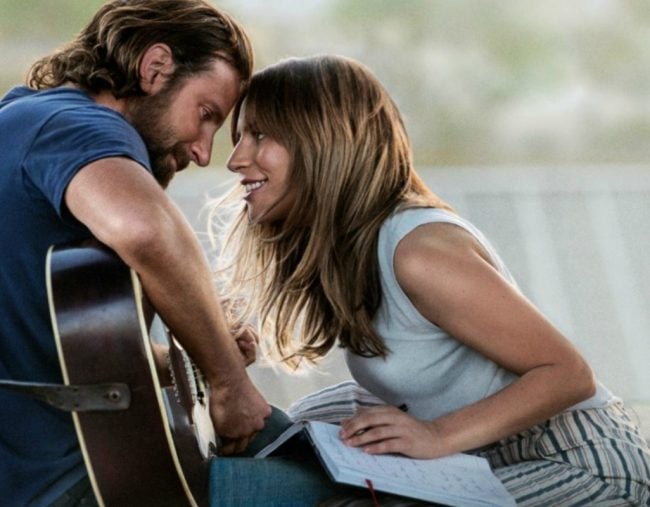 Warning this post contains SPOILERS for A Star Is Born. 
A Star Is Born is one of Hollywood's biggest success stories.
The 2018 version of the classic film has smashed box office records.
For a little over a week, the movie about an ageing country musician, and the rising star he falls in love with, has been all anyone wants to talk about.
It's the kind of film that irreversibly changes you, with an unforgettable ending that will haunt your thoughts long after the final credits roll.
Holly Wainwright, Rachel Corbett and Leigh Campbell debriefed on the movie after they watched it: 

But it's not a new story.
Bradley Cooper's iteration is actually the fourth version of the movie.
It seems every generation, Hollywood revisits this story of a troubled star and the woman he loves. Each version is slightly different and every generation gets the A Star Is Born it deserves.
The original film was released in 1937. It told the story of Esther Blodgett (Janet Gaynor) a North Dakotan farm girl who dreams of becoming a star. Along with thousands of girls just like her, Esther moves to Hollywood to follow her dreams.
There she meets Hollywood star Norman Maine (Fredric March) at a concert. Using his industry connections, Norman gets Esther a screen test.
Before long, her star is on the rise, while his is falling.
They marry but Norman quickly becomes jealous of his young wife's fame. When she wins an Oscar he embarrasses her on stage, then walks into the ocean to meet his death.