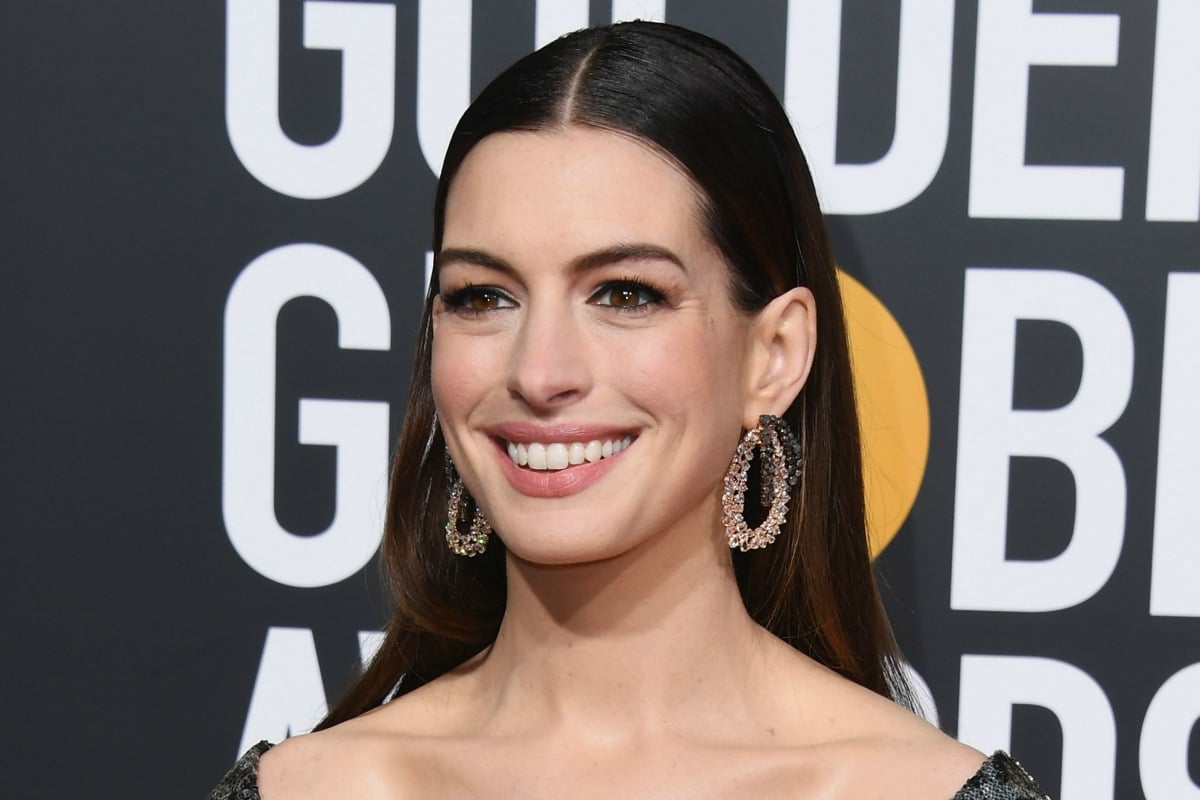 Many would claim that parenthood has 'driven them to drink', but for actor Anne Hathaway, mum to two-year-old Jonathan, it's apparently the opposite.
Hathaway told Ellen DeGeneres during her show on Tuesday that she has decided to give up drinking until her son is 18.
In the interview, she admitted she made the decision after a trip with her Serenity co-star, Matthew McConaughey, and his wife, Camila Alves, where they spent much time patronising rum bars on the island of Mauritius.
After one night in particular, Hathaway couldn't exactly remember the details of her experience the next morning – yet she still had to meet with the Serenity director, with quite a hangover.
"We drank the night away, and then I had to go to a meeting with Steven Knight, our director, the next day, and I was just kinda – have you guys ever had to do a meeting hungover?" the actor asked the Ellen audience.
"I was just kinda stumbling in with one eye open and I was trying to convince him about certain things about my character."
The actor took full responsibility for her actions, although she did admit she had difficulty 'keeping up' with her friends.
"They're both cool, and I just can't drink as much as them," Hathaway said of her co-star and his wife.
It was after that night that Hathaway made the decision she wouldn't drink for the next two decades.
"I quit drinking back in October, for 18 years," she told DeGeneres.
"I'm going to stop drinking while my son is in my house just because I don't totally love the way I do it and he's getting to an age where he really does need me all the time in the mornings," the actor added.
She also said she feels that drinking has affected her efficacy in parenting at other times.
"I did one school run one day where I dropped him off at school, I wasn't driving, but I was hungover and that was enough for me. I didn't love that one."
Watch the Ellen interview here. Post continues after.
While Hathaway seemed to get respect from the audience and DeGeneres for her decision, not everyone agrees with her. The reaction was divided on social media, and in the Mamamia Parents Facebook group.
Many agreed that if drinking wasn't working for the mum, she's made the right choice.
One commenter said, "From what she is quoted as saying in the article, she admits her drinking was a problem. I think it's great that she's recognised that and decided to abstain while she still has a kid at home. She's not saying anyone else should give up drinking."