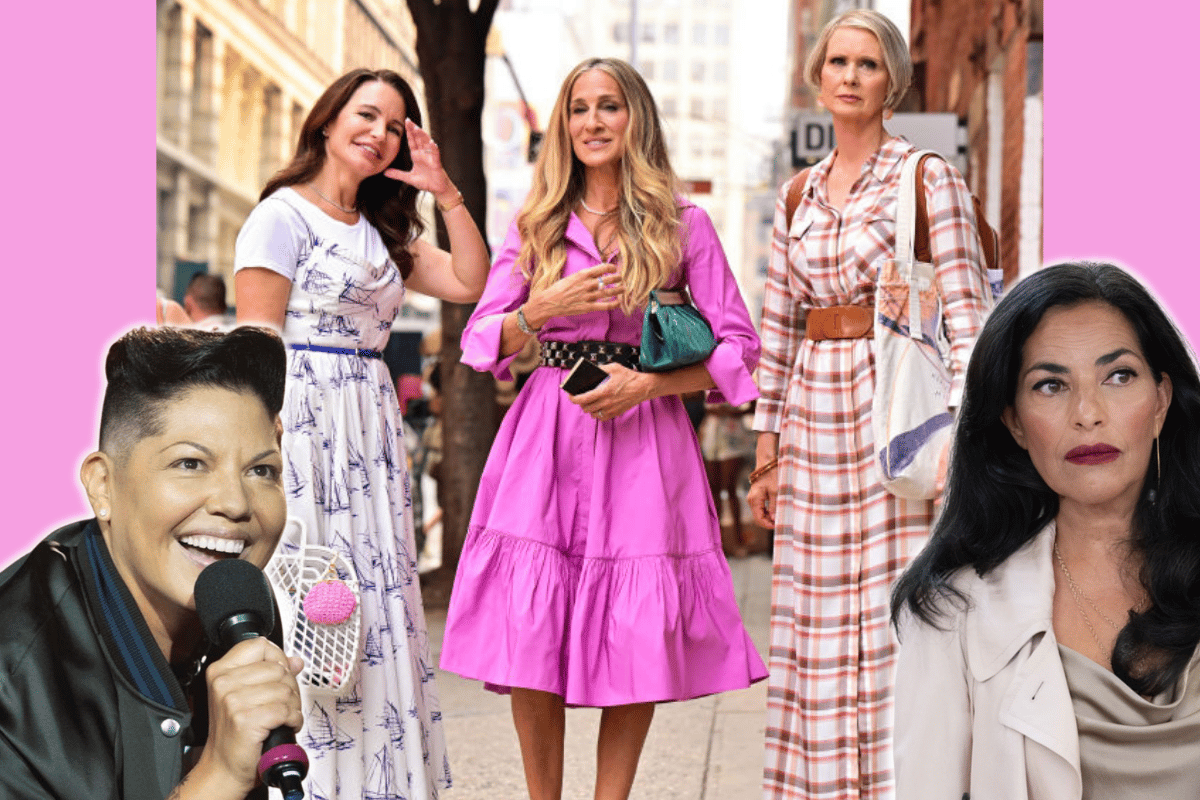 About six months ago, the highly-anticipated Sex and the City reboot, And Just Like That premiered on HBO Max (and Binge in Australia), and, not to be dramatic, but our lives were forever changed.
While its 2021 take certainly divided audiences, one thing was very clear: love it or hate it, there was a certain thrill to meeting Carrie, Miranda, and Charlotte again in their 50s. 
And despite reviews being oh-so-mixed, ratings were ridiculously high. So it really came as no surprise that the limited series was picked up for a second season. 
Watch the trailer for And Just Like That season one. Post continues below.
Which brings us to today.
As soon as And Just Like That (AJLT) wrapped up for the season, we were ready for it to come back. 
So, we thought we'd wrap up everything we know so far about its upcoming season two...
Who's in (and out) of the reboot's second season?
The Core Four
When season one of AJLT wrapped with Carrie Bradshaw meeting up with her estranged best friend, Samantha Jones, it left many of us questioning whether we'd be seeing a return of the actress who played the character, Kim Cattrall, in season two. 
But Cattrall has assured us time and time again; it's very wishful thinking.
In case you missed it, there's been a whole lot of drama between Sarah Jessica Parker - who plays Carrie - and Cattrall - A.K.A Samantha Jones - in the O.G. Sex and the City (SATC).
While SJP has been pretty tight-lipped about the fallout, she finally spoke candidly about it just this week. 
Read all about it here, if you need a recap!
So, in season two, it looks like we'll be seeing Sarah Jessica Parker returning as Carrie, Kristin Davis as Charlotte, and Cynthia Nixon as Miranda.
No Kim Cattrall... Again.
Returning Characters
Che Diaz was a heavily divisive character when they were introduced to the SATC gang in season one of AJLT.
In season two though, they'll be returning better than ever. But more on that later...