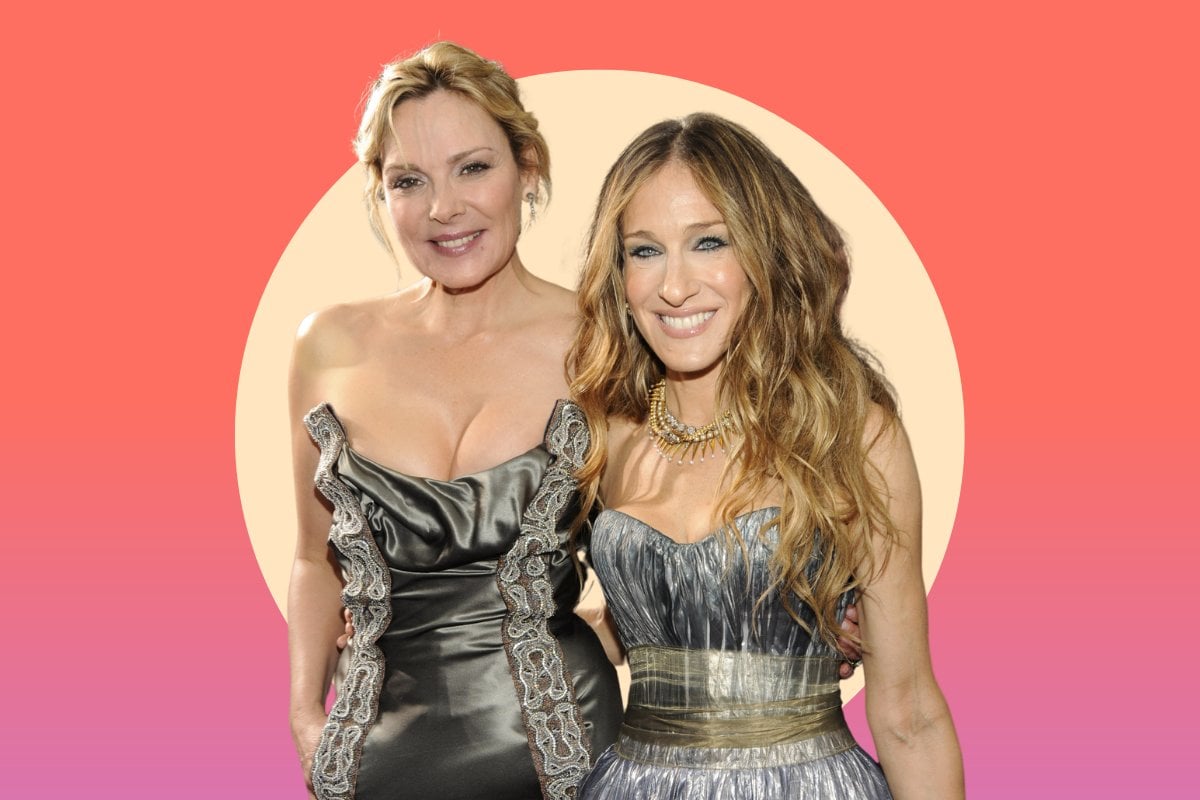 Sarah Jessica Parker has finally addressed her public fallout with former co-star Kim Cattrall.
Appearing on The Hollywood Reporter's Awards Chatter podcast, the Sex and the City (SATC) actress spoke at length about her feelings towards the supposed 'feud' and Cattrall's departure from the franchise.
For six seasons, Parker and Cattrall starred in SATC, alongside cast mates Cynthia Nixon and Kristin Davis. 
While all four women returned for the two film adaptions, things later turned sour after Cattrall began speaking out about her former co-star, Parker.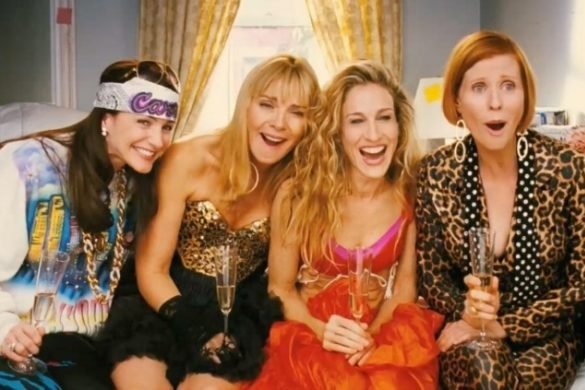 Image: HBO. 
According to Parker, the issues with Cattrall began back in 2017, when discussions of a third film were being had but "fell apart" because of the actress' contractual demands.
"They didn't feel comfortable meeting where she wanted to meet, and so we didn't do the movie because we didn't want to do it without Kim," Parker said on the podcast. 
"Were we [she and co-stars Kristin Davis and Cynthia Nixon] disappointed? Sure. But it happens."
When rumours emerged that this was the reason there would be no third film, Cattrall responded to the claims on Twitter.
"The only DEMAND I ever made was that I didn't want to do a third film," Cattrall tweeted at the time. 
"The answer was always no. I never asked for any money, I never asked for any projects. To be thought of as some kind of diva is ridiculous."
That same year, the actress, now 65, did an interview with Piers Morgan, noting that she and Parker were colleagues, never friends.